Why Every Teacher Should be on Pinterest: 10 Tips for Using Pinterest for Lesson Planning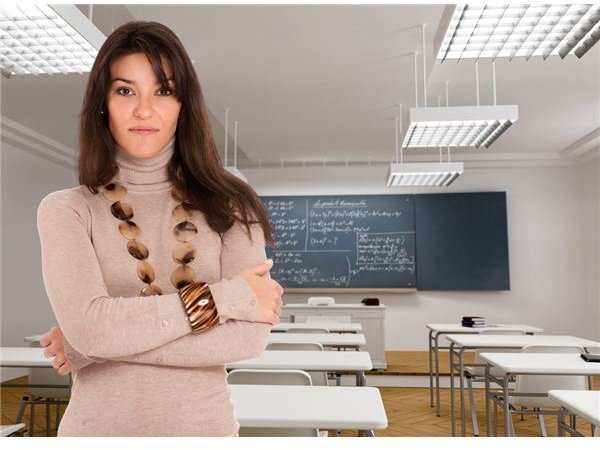 If you think Pinterest is all about recipes, redecorating, and Ryan Reynolds you are in for a big surprise. Pinterest houses an absolute wealth of teaching resources, many of which are free. If you are willing to do a bit of investigation, you can find great lessons, classroom management ideas, and even pedagogical methodology. Below, you'll find some tips to help you recognize those teachable moments in this massive collection of information.
Pinning Tips for Teachers
1. The more boards, the merrier. When you organize your teaching boards, you'll find it helpful to categorize them. I'm a high school English teacher. My school-related boards include English Teacher, Teach Literature, Teach Grammar Time, Teach Creative Writing, Yearbook Design, and Quipping in Class. Multiple categories help me to quickly find the topics I need.
2. Look well beyond the Education category search. I've found that this category tends to be heavy on elementary/middle school topics. Although I occasionally find worthy pins while cruising this category, I find the majority of information in other categories, such as the video and geek areas.
3. Let there be method to the madness. Create a systematic approach for pin-searching/pinning/filing. Don't pigeonhole your thinking. I've found terrific resources for creative writing in the art category. I spend about 30 minutes each morning pinning while I drink my coffee. I begin by scrolling the pins of people I follow, then move to the popular pins tab. After that, I work my way through the categories tab. I rotate all the way through the pre-selected categories about once a week. Saturday mornings I like to work my boards. I'll explain that next.
4. Work your boards. So, you find a great looking idea and pin it. Then, what? I take an hour or two each Saturday morning before the family's up and stirring (I get up with the chickens every day) to explore what I pinned earlier in the week in-depth. This is the time I actually link up and look beyond that snapshot first impression. If it's a viable classroom idea, I print it and file it into the appropriate notebook. I've been an avid notebooker since about 4th grade. Some habits never die! You could also save the webpage on your computer. I have found that pins don't always stay "live". If you want the information, you'd best store it while the storing is good.
5. Check those peripherals. When you're actually visiting a webpage or blog to snag that great teaching technique, be sure to look at suggested links and the archives. I have found terrific resources I would never have thought to look for just by scanning what else is going on at a webpage.
6. Run a specific search. Looking for a fresh approach to, say, Hemingway? Type in a specific search in the search field. You'll be pleasantly surprised by how many other folks across the world have been thinking about and pinning about Papa H.
7. Follow the leader. As you get into pinning for the express purpose of finding teaching resources, you'll start to recognize some names of active pinners. When you find someone whose pins "speak to you", click on his/her name and take a peek at the boards. You can follow their entire pinning life or just the boards that interest you. This is like having an entire research team working for your interests!
8. Maintain control of your boards. Beware of allowing others to pin onto your boards. This opens the door for advertisers/pin hacks to bombard your collection with pins you really don't want. Go grab all the pins you'd like, and follow as many people as makes you comfortable, but keep your boards YOUR boards.
9. Cut the status updates. Just like no one on your social network of choice really cares that you are at the gym or that you just ate a plate of spaghetti, there's no real need for a status update every time you find a pin. Your pin will automatically appear on the home page of pinners who follow you just like the pins of people you follow appear on your Pinterest home page.
10. Use it, adapt it. Give that great idea a go in your classroom. Don't worry about getting it just like it says on the pin. Adapt the idea of the pin to fit your classroom climate. You can add your own panache to any pin you find.
Pinning for the classroom is all about tweaking your teaching techniques to make them even better. Pinterest has allowed teachers access to each other's classes in a way that is highly effective, personalized, and succinct. No longer are best practices forums relegated to staff meetings and inservices.
Don't already have an account? This article will show you how to set one up and begin pinning. What better way to improve instruction by seeing it in action? Pin on, teacher!