5 Tips for Motivating Disinterested Readers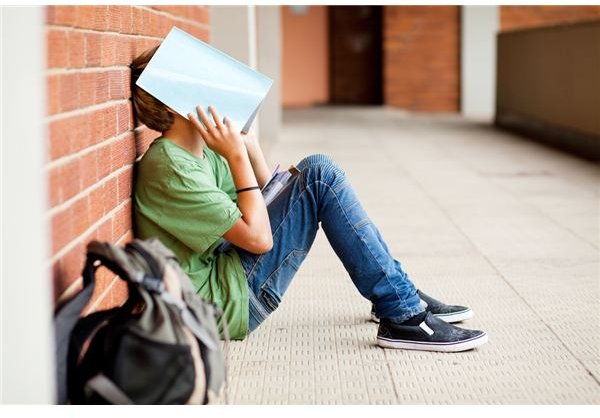 How does one bait and hook a student of any age into extrinsically wanting to read? Here are five of the most successful motivators of my experience. Before the school year had even ended, I could take heart in the knowledge that my student had turned a negative attitude into not only a positive one, but one that elevated them into a sincere desire to improve through engagement.
Follow These Five Tips
1. Learn About Your Reader:
Find out what the students likes, loves, listens to, watches, plays, goes to, eats; well, you get the idea. There is usually a reading inventory in the back of most teacher's editions, but to get even more creative than just a sheet of paper try these creative ideas from PreK through grade 12. Kids will read, well, anyone will read more when they read subjects in which they are not only interested, but have a vested interest, like, perhaps, a Little League or Ice Skating team!
2. Make a List or get a Box:
Okay, now you know what your not-so-eager-beaver reader is all about. Trust me, their reading interests mirror their life interests. A classroom library, much less the school library, is a daunting set of bookshelves/bins for struggling readers. Help them. Use the student's information and walk through your classroom's library making a list of books. Retype and print out your choices for this struggler on cardstock in a colorful, fun font. Personalize it with their name. Additionally, you could select some of the books and stash them in a bag or bin and present it to them with the list you made just for them.
3. Put Down the Book and Play a Game!
Words are everywhere, not just in books! Every educator and tutor has surely by now discovered the delight of file folder games. When struggling readers play games they read squares, cards, directions, what fun! Games are the age old, but tried and true method to engage couples to small groups in specific, strategic, standards based reading skills or any other subject an educator or tutor wishes to either review or reinforce.
4. Introduce Students to Other Forms of Text:
No matter what the age of your reader, there are fabulous magazines to which either you can subscribe for your room or send home in a newsletter listed for your parents. Struggling readers need to experience the world of print outside of what they consider hum drum books. Magazines with lots of activities and photos with captions as well as poems and stories will capture the visual needs of every learner and leave them craving more.
5. Chart Their Engagement:
It's so time tested, so proven, that when students see where they are, where they need to go, and how far they've come, they have a constant visual reminder of their change and, thus, their success. Printable reading charts are available free for the printing all over the internet.
Obviously, these ideas are just the tip of my iceberg! Share some of your favorite tips with us, too!
Editor's Note: Barbara S. Capps is a 32 year, veteran, California educator with a K-12 Life Credential. While having taught 1st – 12th grades, she admits her heart belongs to 3rd - 6th graders. Currently retired from the classroom, she has moved forward into opening her own tutoring company https://www.credentialedteacherservices.com .