Strategies for Schools For Community Outreach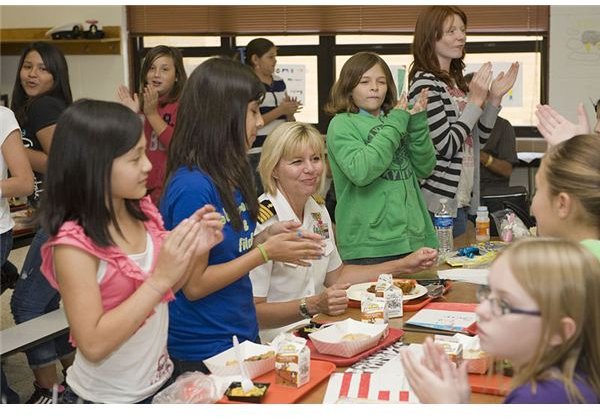 Importance of Community Outreach
Schools today face many obstacles; however there is one challenge that schools are constantly trying to meet head on: parental involvement. Why such a focus on this topic? Research shows that parental involvement is directly correlated with student achievement. The more parents are involved in their children's education, the more successful they will be. This seems to fit in with the African Proverb: "It takes a village to raise a child." In my opinion, not only do we need parental involvement but, as the proverb states, we need community involvement! Which leads to the purpose of this article: Community Outreach. How do schools in the 21st Century perform this task?
21st Century Problems Need 21st Century Solutions
Now that we have established the importance of community involvement, here are some community outreach strategies.
Take Your Show on the Road
A powerful way to interact with your community while encouraging a greater involvement in your school is to attend local community events. The positive effects of a school representative speaking with members of the community in an informal context are immeasurable. Allowing them to see the "human" side of the school will spark a greater desire to get involved. You can engage the community at the next Strawberry Festival, Mall, or even Church/Place of Worship.
Social Media
Social websites such as Twitter offer a quick platform to send your community members school reminders and highlights, while offering an opportunity to share helpful digital resources.
Blogs
While social media sites such as Twitter will allow for some dialogue between you and your community members, blogging will allow a school representative to share education-related opinions/findings, while even creating opportunities for discussion and, more importantly, participation in the school!
Video Podcast (Vodcast)
Creating and sharing video podcasts are a great way to keep your community informed of school events. Video highlights from these events offer a unique perspective to your community. Allowing them to see "firsthand" the great things that occur at your school will encourage them to… you guessed it! Get involved!
I have had way too much fun with my blog, Español Con Señor Diaz. It began as a simple way to introduce the Spanish language to the community and has evolved into a "show" that has just completed its first season. Here's how it works: Students, staff, or community members send an e-mail to Señor Diaz ([email protected]) requesting a topic for the show. A special guest from the school community is then invited on the show and he/she is taught Spanish by Señor Diaz on that topic. Letters, Numbers, Feelings, Shapes, Things that Move were some of the episodes from season one. Guests on the show have included school staff members, administrators, and even the Superintendent of Schools!
Do What Works for You
No matter what you do for community outreach, know that it will pay off in the end. Choose an activity that you're passionate about and it will make it much easier to share with others. Your school will be stronger, your community members will be more involved, your students more successful, and you will be a better person in the end.
P.S. Send me an e-mail or a tweet if you have an idea for my show!
Editor's Note: Nicholas Diaz is the Assistant Principal and the Anti-Bullying Specialist of Van Derveer Elementary School in Somerville, NJ. He is a husband and father of six beautiful children ages six and under! Follow him on twitter @NicholasDiaz1.
References
By U.S. Navy photo by Bill W. Love [Public domain], via Wikimedia Commons