Where Do You Go to School?
Virtual schools or cyber schools are not a science fiction dream. These virtual education centers are not necessarily private, either. As of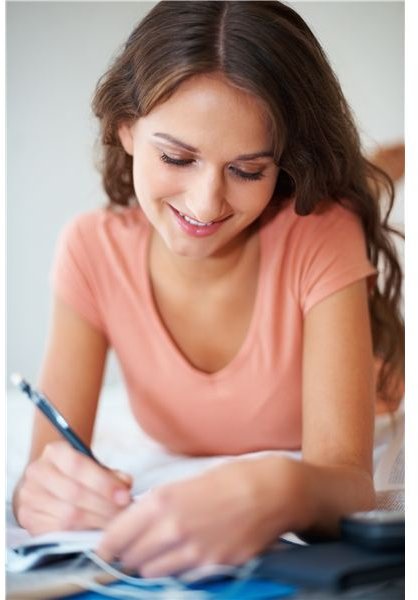 the 2011-2012 school year, 42 states as well as the District of Columbia, cyber school districts were a part of the public school system. After the initial rush, the number has dwindled a little, with approximately 25 states offering online public schools.
Proponents site the benefits of lack of bullying, safety and cost effectiveness as draw for parents to consider enrolling their children in cyber schools. On the other hand, opponents wonder how children receive a well-rounded education through the Internet.
Are They Accredited?
In order to be part of any state public school system, the cyber schools must meet accreditation standards. These are the same standards all public schools are required to meet and maintain. In addition, teachers teaching at the cyber schools must also meet state standards. Therefore, enrolling a child in an online school is the same as enrolling them for classes in an actual school building, with a slight twist.
Instead of teachers, aides or classroom volunteers helping the child through the ins and outs of the curriculum, parents take on the role of "learning coach."
Parents as Coaches
In the lower grades, parents work alongside their children for around 20 hours a week as learning coaches; this is a great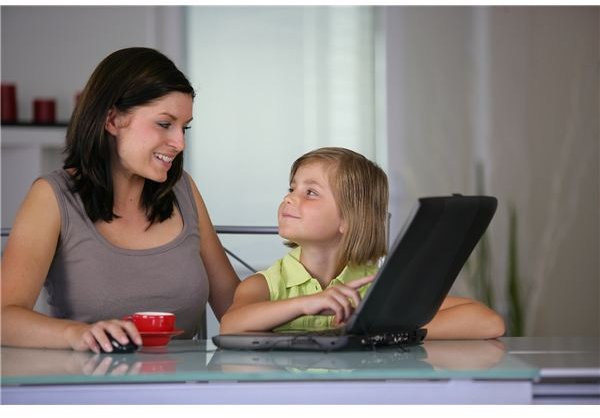 commitment, one that parents working full-time are hard pressed to provide. Options are: students coop their classes with other families or rely on grandparents or caregivers to provide coaching. For their part, online schools provide parents with daily updates of their child's progress. Students in middle and high school need a learning coach less, but parents still do daily tasks such as attendance and/or ticking off completed assignments.
In Education Weekly, Desiree Laughlin, the head of school for the Idaho Virtual Academy stated, "Overall, the expectation of parents is very high as compared to a traditional brick-and-mortar school. It is a large commitment." The Idaho Virtual Academy is a 2,800-student K-12 cyber school based in Meridian, Idaho.
The role of the parent, therefore, appears to be a factor in the success of the student. Parents, who are not able to be involved, have children who are less likely to do well in the cyber classroom.
What About Holistic Education?
The biggest question for both parents and teachers to consider is how well-rounded is the education if it is virtual? How do students form a sense of community? How do they develop skills that require hands-on applications?
While cyber schools may be an excellent means to protect students from bullying, school violence or prejudice, educators, parents and administrators need to provide varied and multimodal opportunities for children to develop all their skills in order to function in the world. A frequent concern for opponents to online schools lies in how students learn to socialize if peers are limited to screen names on a computer. After all, development of a human child depends on a rich palette of experiences. Students need to touch, hear, see, smell and taste their way into the world around them. Cyber education needs to provide alternatives off-screen in order for the child to grow and develop completely.
Meeting Social Needs
Just how do students in online classrooms receive more than a virtual experience?
K12, the organization that provides states with online public school curriculum, states that they offer "local community activities such as parent booster clubs, museum trips, student clubs, school activities, picnics and more." In addition, students and parents are encouraged to meet with other K12 families for field trips as well as face-to-face support.
Cyber schools, also, allow students to progress at their own pace. Academically advanced students do not need to wait until everyone else has completed an assignment. Alternatively, students with special needs can take their time learning without the frustration of feeling like they are always last.
With the number of students attending online public schools growing, it would seem that this form of education is more than a passing thought.
Caution: Careful Evaluation Ahead
Having taken online courses, as well as taught online, I, personally, see the benefits of online public school education. However, as both an educator and a parent, I feel that there needs to be close and careful evaluation of these schools in order to assure that all students are receiving the highest quality education. In addition, we need to thoughtfully explore whether online K12 classrooms benefit all students or simply those with the means to home educate.
Regardless of whether students are receive their education in front of a teacher or in front of a computer, we as a country, as well as a global society, must provide all students with an education that excels, meeting the student's individual needs as well as providing the student with the skills they will require to meet their obligations in the future. Virtual schools are here. We, as a society, must see that they bring the best to all our children.
References