Top 3 Teacher Lesson Planning Software For Macs: Reviewed by a Teacher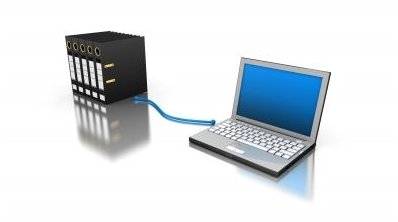 The Endless Pile of Papers
Almost every teacher has filing cabinets or bins full of lesson plans and it can quickly become overwhelming trying to organize these and keep track of all the materials that go with them. There are teachers who have excellent organizational skills and know exactly where everything is, and then there are teachers who would rather not sort through piles of paper. That's where lesson planning software comes in, so let's get right to the three choices for Mac users.
Planbook (5 out of 5)
Planbook is user friendly and makes it easy to create lesson plans for several classes. With this software, you just enter your class schedule and begin inserting lesson information, including handouts, web links, and files that go along with your lesson. Planbook allows you to keep everything together in one place for easy access and even provides the ability to store all of your lessons in a library for future use. This is a great way to keep track of lesson plans since teachers are often reusing or tweaking them in the following years. Teachers can even utilize the PlanbookConnect option which allows them to publish their lessons online for students, parents, and fellow teachers to see. This allows for another form of communication between teachers, students, and parents so that everyone if informed about what is happening in the classroom on a daily basis. Planbook is an excellent choice for teachers wanting to take their lesson plans to the digital level. It is also available for PC users.
Lesson Plan Generator (3 out of 5)
Lesson Plan Generator is a basic program that allows you to create lesson plans in a weekly or monthly format. These lesson plans can be stored and are available for use for years to come which makes it great for teachers who stay in the same grade or subject level. Teachers can easily print off the lessons for a hard copy to use in the classroom, share plans with other teachers, as well as create lesson plans for substitutes. The lessons are cross-platform compatible, which means if you have both a Mac and a PC there is no need to worry about not being able to use it on all of your computers. While Lesson Plan Generator doesn't offer nearly the same amount of options or flexibility as other programs, it can be useful for teachers who want a very simple way of creating and storing lesson plans on their Mac.
Lesson Planner Advanced (3 out of 5)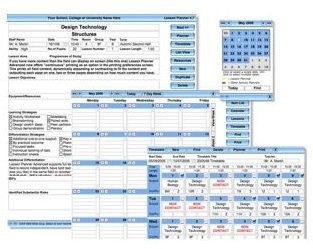 One easy to program that provides a teacher with the ability to create lesson plans in a calendar format is Lesson Planner Advanced from Apple. You can create daily, monthly, and weekly plans and browse through them easily with the pop-up calendar. Teachers can store any digital resources for their lesson plans within this program, including files, handouts, and websites. You can add as many subjects as you need and easily share the lessons with other teachers in the school. Lessons can be saved for future use and teachers can go back in and modify them as needed. With a user friendly interface, it provides teachers with an easy way to create lesson plans for all of their classes.
Which Option to Choose?
I used all of these programs at school and found each of them very interesting. My personal favorite was Planbook, which is why I gave it five stars. It seemed to provide teachers with the most options and flexibility to customize it to fit their needs. What really stood out to me about this program was the ease in which you can share the lessons with other teachers, parents, and students. Personally, I didn't enjoy the way that Lesson Plan Generator and Lesson Planner Advanced were set up. Both of the programs seemed very basic and didn't have the same bells and whistles that Planbook did. However, some teachers may enjoy the simplicity of those programs better. There is definitely a program out there for everyone and I would recommend that teachers try each of these to see which style they prefer. No matter which software option you choose, lesson planning just got a whole lot easier.
References
Image sources:
Lesson Planner Advanced by Apple
Laptop and Files by renjith krishnan