"Second Life" Educator Teaching Tools: How to Use SLOODLE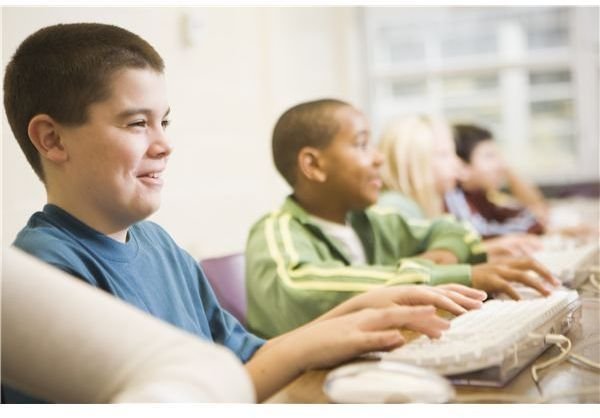 Education Tools
There are a wide variety of education tools available for use on Second Life, ranging from communication, collaboration, and
assessment, plus much more. One in particular that has gotten rave reviews is SLOODLE, which stands for Simulation Linked Object Oriented Dynamic Learning Environment. It is a free project that is available for download, along with more information about this particular education tool. You can give quizzes and tests, have students write papers, get feedback from students, and provide them with study tools, but that's really only the beginning. Educator's can use this tool and many others to create their ideal classroom environment on Second Life.
Lesson Ideas
As far as actual lesson plan ideas go, I love the flexibility of Second Life and how it can be used in some way for every subject. Here are a few ideas:
Visit virtual museums, such as the Smithsonian Latino Virtual Museum
Visit the Jet Propulsion Laboratory to learn about the history of space travel
Create replicas of famous paintings for a lesson in Art History
Take Geometry to a whole new level by learning about 3D objects and intersecting planes within Second Life
Take a trip to Genome Island to explore the world of microbiology
Visit historical locations that have been recreated or give your students the task of replicating it themselves
Take computer science and animation to a whole new level with the interactive building capabilities
Elementary teachers can use Second Life as a visual element in their lesson
The educational possibilities are endless with Second Life, whether you have your students utilize areas that have already been created and designed for this purpose, or you create them yourself.
Teen Second Life Educational Projects
The teen grid of Second Life is open to people ages 13-17, along with adults that pass a criminal background check. The age limitations of Teen Second Life provide security for the users and allow them to experience all of the wonderful things this virtual reality program has to offer without being exposed to adult material that might not be appropriate for them. This is the perfect place for your students to set up their own accounts and experience the educational benefits that are readily available. There are several ongoing educational projects, such as the Global Kids Island, where teens are able to learn about important social and world issues. These experiences are completely different than what we currently offer to students in the classroom and they are presented in a way which is interesting to the students. If you are unsure about how to utilize Second Life educator teaching tools, then getting your students involved in these educational projects would be a good first step.
Private Islands
Private islands allow you to create a secure space for your students and faculty. You also have the ability to make the area accessible to everyone in Second Life if you choose to do so. The private island provides you with a space that your students can build from the ground up and make it their own. A fun idea would be to have them recreate their school campus or favorite parts of the city you're in. This would allow for collaboration among the students and be a great team building exercise. Students would also be able to work on group or individual projects here and display them for their classmates. In addition, this would be the perfect place to set up an information hub for your students that they would be able to access at school or at home. The information hub can be used to provide students with general information about a topic and links to other resources. This is a great way to help students locate the information they need to study for a test or complete an assignment.
The only downside to private islands is that there is a cost for them. However, Linden Lab offers a discount to educational institutions so it is definitely something to look into. It would be a fantastic opportunity for teachers to work with one another at the same school and at different schools in their district to see what their students are learning.
In-World Groups
A wonderful tool that teachers can utilize is called, In-World groups where they can communicate and collaborate with other teachers around the world. There are specific groups you can join, such as K-12 Educators, where you will find like-minded educators to bounce ideas off and get feedback from. This is a great way to get in touch with other teachers and find out how they have used the Second Life education tools in their classroom.
References
Source: