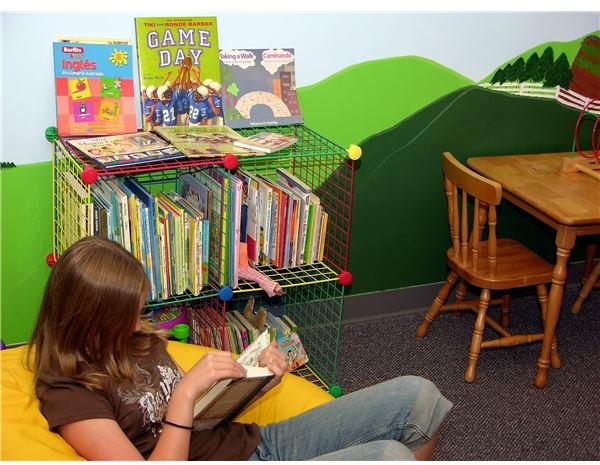 Gifted education supplies can range from literary materials to hands-on activity kits. Students who work at an advanced pace in academic subjects or who have a specific talent in the arts may wish to use these types of supplies during study periods or free time in the classroom. Teachers who routinely work with gifted students can help to foster intellectual growth and discourage boredom by keeping the classroom well-stocked with a variety of enrichment materials.
Reading Materials
Students who are gifted in certain academic areas often enjoy reading books that focus on their interests. Teachers can supply the classroom with these texts so that gifted students are encouraged to pursue learning about topics they enjoy. Ideas for supplementary reading materials include the following.
Poetry Books. Children who love literature and writing poetry can read books on famous poets, poetry analysis, and creative writing strategies.
History Books. History buffs can explore their favorite topics at school when reading books on subjects such as Ancient Civilizations, American History, or World History.
Science Books. Students with a keen interest in science can read through texts on oceanography, astronomy, life science, chemistry, and other scientific disciplines.
Foreign Language Books. Gifted children who are learning a foreign language will appreciate having access to multi-lingual stories and vocabulary books.
Puzzles and Games
Puzzles, games, and similar activities allow gifted students to exercise their minds in fun and creative ways. Teachers may wish to stock a classroom shelf with games that gifted children can enjoy individually or with their classmates. Examples include:
Math Puzzles. Teachers can stock their classrooms with a variety of addition and subtraction puzzles, fraction puzzles, and sequencing puzzles for math-oriented students to use.
Geography Puzzles. Students can assemble these puzzles to create countries, continents, and other land and water formations.
Science Games. Gifted children who love science will have a great time playing games such as Antigen Alley, the Healthy Hurdles Nutrition game, Whatever the Weather, and Amusement Park Physics.
Language Arts Games. Students with strong language skills can play classroom games such as the Analogies Game, the Word for Word Phonics Game, and the 200 Brain Games Game.
Art and Music Supplies
Students who are artistically or musically gifted may enjoy the opportunity to use classroom materials such as these:
Art Kits. Teachers can purchase classroom art kits containing paints, magnetic mosaic cubes, mat weaving materials, pattern beads, and other engaging manipulatives.
Art Activity Books. Gifted art students can work on projects found in books such as Art Projects From Around The World and Classroom Art.
Music Education CDs. Musically inclined students can listen to CDs of their favorite composers or genres during free time.
Music Resource Books. Teachers can provide their students with music theory books and activity books on composers, music symbols, and instruments.
By giving students access to gifted education supplies in the classroom, teachers can provide a positive learning atmosphere in which bright children are encouraged to explore their interests. These supplies can be stored in both gifted education classrooms and general education classrooms for students to use as opportunities allow during the school day.
Reference
HomeroomTeacher.com–https://www.homeroomteacher.com/giftedandtalentededucationsupplies.html
Image Credit
ChildGroup–https://www.morguefile.com/archive/display/131960