Three Amazing Group Activities for Gifted Students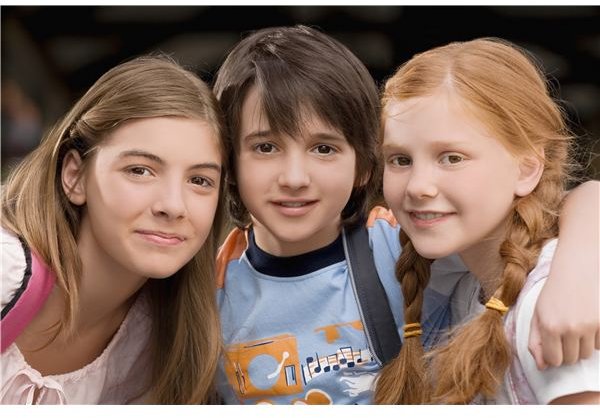 Birds of a Feather
These group activities will allow gifted students to work with their peers in non-gifted classrooms, finding connections through like interests.
Often students who are gifted find it difficult to relate to students of their age group because of their advanced knowledge in the areas in which they are gifted. Other students feel intimidated. Those with low self-esteem feel overwhelmed. Bringing all the students together to work for a common cause enables several things to happen:
The students who are gifted are able to share expertise in a safe environment
Because interests are shared, everyone learns from each other
A common ground forms the foundation for connections that could lead to friendship
Forming a Group
There are several activities that really resonate for students that are gifted. What these activities have in common is they allow students to work on projects that involve thinking, creating and developing.
Depending on what your classroom/school already had set up, these activities may need prior planning.
Activities: News reporting, Newsletter/school newspaper, Leadership Project
Purpose: To challenge students who are gifted, as well as give them common ground to connect with others
News reporting
Depending on what media equipment is available in the school, this activity could take the form of classroom reporting or school-wide reporting. If there is closed circuit TV with video capability, students can record news of the day to be viewed in school classrooms. Students who are gifted, as well as other students who wish to learn about producing news will find this a challenging activity.
Skills that will be developed include, writing of news reports, interviewing, editing, filming, public speaking, and running of various types of equipment.
Newsletter/Newspaper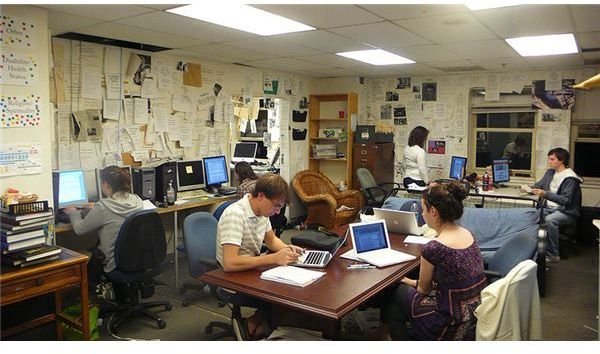 Creating a classroom or school newsletter or newspaper is a great way to bring students of various skills together. Students who are gifted enjoy the challenge of brainstorming topics, interviewing and writing copy for the editions. With Publisher available in most schools, the task of setting up a newsletter is easy, even for the least computer savvy student.
Collaborating with the art teacher on how to take good photos for the newspaper is another excellent way to bring students together in a common interest. If digital photography were not an option, instruction on cartooning and/or illustration would also be challenging as well as fun.
Leadership Projects
Students who are gifted love being challenged. Leadership Projects not only challenge, they educate.
Gather gifted students together for a brainstorming session. What are some of the needs that exist within the school or community? How could those needs be met?
For instance, the school lacks a safe play area of the younger students. It could be safer if the area was cleaned, and schoolyard equipment repaired or replaced. This could be done by gathering local contractors, parents and community members together. Donations of time and equipment would keep the renovation for costing the school anything.
Students would write a proposal, meet with school and community members to share their vision, contact people for assistance, write news releases and publicity, and organize the renovation. (All with the help of an adult mentor, of course.)
Other ideas for leadership projects include, book drives for underprivileged school districts, non-perishable food collection for community food pantries, spring clean-up project for elderly/disabled community members or mentoring program for younger students.
Sharing Their Gifts
These group activities for gifted students are an excellent means of providing a venue for students to share their gifts and talents, make connections with their peers, as well as the community and learn the value of meeting a challenge.