The Advantage of a Reading Buddy Program for Elementary Students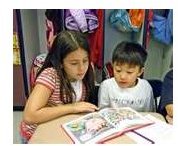 Reading Buddy programs can take several forms. Typically they consist of pairing an older student with a younger student to read together. These activities can be done between two grade levels. For example, you may match up fifth graders with first graders. Select a time that works for both classes and arrange where you will meet. It is a good idea for the teachers to meet ahead of time to match students and discuss goals and time restraints.
Programs can also be set up at a local library, a daycare center or as an after school club. Another way to use buddy reading is to match students within the same classroom to work on a book together. This may be good when using differentiation in your classroom. You may include a follow-up project with this, such as a presentation, report, poster or game created for the class.
The benefits of having reading buddy programs are:
1. For younger students to practice reading aloud without the stress of reading to the entire class.
2. For younger students to listen to a book to reinforce comprehension skills.
3. To increase reading confidence in the older student.
4. To develop friendships between different ages of students, which may, in the long-term, help to thwart bullying issues.
Prepare For Your Reading Buddy
If you are pairing the students in your class with students of a younger grade level, it is necessary to prepare them. This event can be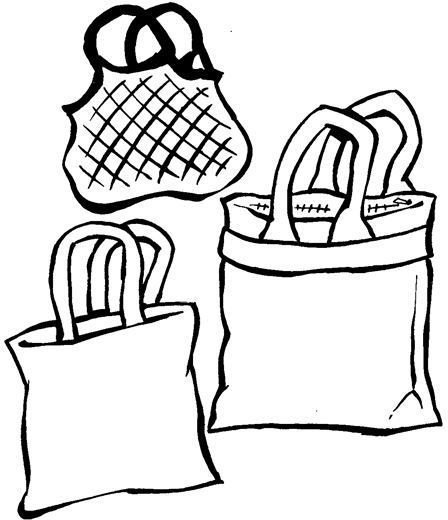 a language arts assignment and therefore can be used to earn a grade or points. Discuss with your students that they are the role models and need to take their assignment seriously. They must treat the little ones with respect and plan the lesson well to maintain control.
Here is a list to help them prepare:
1. Choose a book from the library that you think your buddy will enjoy. Try to pick something that is also of interest to you.
2. Read the book through one time. Think of questions that you may ask your buddy. Read it again a few more times to be familiar and comfortable with the book.
3. Bring a paper bag or cloth tote bag to school for a Story Sack. Put the book in the sack.
4. Gather three items to put in the sack that somehow relate to the book. For example, you may have a map that shows the setting of the story.
5. Write three specific comprehension questions on a piece of paper that you will ask your buddy after the story is read. Put that in the sack.
6. **Optional if time allows** Provide a simple craft that supports the premise of the book.
Complete this follow-up assignment after meeting with your reading buddy. Use this form (click here) and submit it to your teacher.
Long Term Program
If the plan is to have the reading buddies meet with the same partner each time, provide a system to keep a log of the books they have read together. Here are some ideas:
1. Make a booklet with the book title written on the top of the page. The buddies can draw a picture or write a sentence to represent the favorite part of the book.
2. Write a list of books to read and put a sticker next to the books completed.
3. Complete a file card for each book read with the title and date and place in a decorated file box.
Buddy reading activities can be beneficial in many ways. It is worth the effort and planning to develop a successful program.
Photo credits:
www.usefulmoose