Learn About JumpStart Software: An Elementary Software Program for Advanced Learning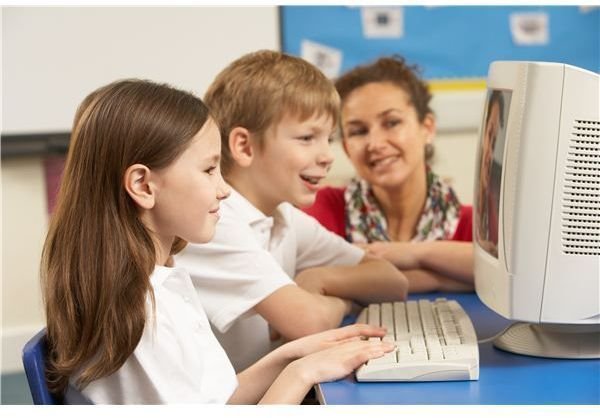 What is JumpStart Advanced?
An inexpensive program, available both by download and on PC CD-ROM, JumpStart Learning Systems software encompass an
educational world of fun across subjects and the confinements of standard curricula in schools.
JumpStart software programs provide practice for skills from the Preschool level all the way up through 6th grade and for almost all subjects including Reading, Writing, Science, Math, Social Studies, Art, Music, and Thinking Skills. Skills that are often drilled in the classroom are instead practiced through fun, colorful and vibrant games that enchant children.
Mainstream Classroom Uses
This program could be used as classroom software to aid teachers in learning instruction. This is not intended for whole group instruction, but would be perfect for small group instruction. Because children will need to have computer access, this software can be helpful for differentiated instruction because it allows each child to work at their own level and not be left behind, or to excel past other students at a lower level. This is especially helpful to the teacher in the subjects of Reading and Math.
Tutoring and Other Uses
The software, in this same way, can also be an asset for tutoring. With little preparation going into it, teachers can fit tutoring into their busy and complex schedules easier than before. Teachers can also use these programs if they have non-teachers such as teachers assistants or volunteers help with tutoring as it takes the guesswork out of the equation for the one providing tutoring, and keeps the teacher from having to make copies and busy work. Additionally, students who finish work early can also use the software to buff up their classroom skills independently or use it for enrichment or as a reward.
Outside the Classroom
What is also great for teachers is that the JumpStart software is not expensive to download. Almost all programs can be downloaded from the site for under $20, providing access for students to practice at home. Free shipping is also available for online orders. Homeschooling parents should also look into this program as a resource for independent practice when working with more than one child at different ages. JumpStart is even expanding their domain to include toddler skills.
Long-term Use
These programs have a multitude of activities at each level to keep kids busy and to keep them from growing tired of practicing. The first grade program has 50 interactive activities to choose from. The second grade program has 55, which should prove to keep your child entertained and learning for the long-term. If used as a center for younger children, JumpStart software programs, with their multitude of games at every level, can be used throughout the year with children experiencing a new game almost every time they play. Younger students, such as those in preschool, will simultaneously be practicing their fine motor skills as they manipulate the mouse and the keyboard while playing, gaining confidence in their ability to be independent.
Conclusion
Kids who develop the taste for the JumpStart software program will beg to go on to the next level, with no additional motivation required, believing they are in charge of their learning for a change.
Check https://shop.knowledgeadventure.com/Departments/JumpStart-Series.aspx for more information.