Ideas for Celebrating Birthdays in the Preschool Classroom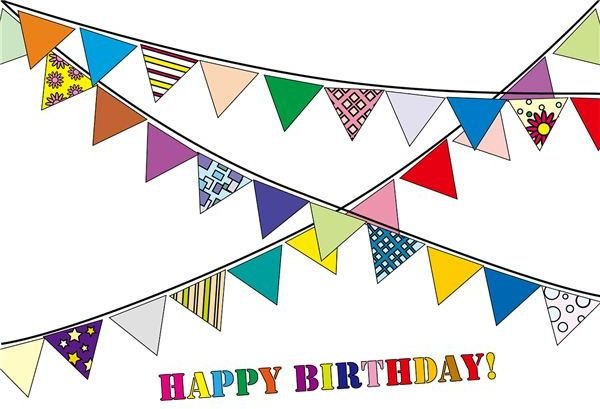 Monthly Birthdays
If you have a large class, monthly birthdays can work out well. At the end of each month (or any day chosen), all the children who celebrate a birthday in that month are honored. One pro to this method is it takes less time away from other activities and studies. On the other hand, the con is that it makes the celebration less personal.
Create a birthday bulletin board and present the months of the year with a list of children who have a birthday in the corresponding month. With a smaller class, the teacher might write the names of the birthday children in the day squares on a calendar. Highlight the day of the month you have chosen for the celebration.
You may have students who have birthdays during school vacations or in the summer. Designate a special day for these celebrations. Make sure no child is left out.
Individual Birthdays
Each child will be honored on his/her birthday in school and alternative days can be chosen for a child who has a birthday on the weekend. Using this individual plan gives each and every child special attention and adds more festivities to your class calendar plans.
If you are using this method, mark the special days on your calendar by writing the child's name on the date and drawing a birthday cake or balloon around it to help the children locate birthdays and count how many fall in each month.
Decorations Declare a Celebration
No matter which method you choose, you will need decorations and honorary enhancements for birthdays.
To make placemats for snacks, have the children do finger painting for art one day and then cover these with clear adhesive paper. These colorful mats can be used over and over again, as they can be easily cleaned with a damp cloth.
Make a crown for the birthday child out of poster board. You will need one for each child who celebrates a birthday whether you are doing monthly or individual parties. Decorate it with faux gems found in local craft stores. Have the other children make party hats by drawing pictures on construction paper. Roll this drawing into a cone shape and staple it closed. Then, staple an elastic cord to each side to make a chinstrap.
Turn ordinary chairs into a birthday throne for the day. Decorate a pillowcase (or several) with fabric markers and slip this over the back of the chair. You can also wrap crepe paper streamers around the chair or tie on balloons. The idea is to make the birthday chair special – unlike any other chair in the room. Now, you can make these generic and use them for all birthday celebrations, or you can create an individual pillowcase and give it to the birthday child as a memorable gift. Why not let the classmates sign their name using the fabric markers on the pillowcase to make it unique and personal.
Use your students' art projects whenever possible to decorate the walls. By using their art, you are showing them how valuable their creations are and they will feel more a part of the celebration.
Tips for Treats
Decide if you are providing the party snacks and treats or if you are engaging the parents to help. To avoid doubles, prepare a list of items needed and post this on the community bulletin board to guide parent donations. Have them sign what they will bring and post a due date.
Some schools don't allow baked goods in fear of allergens and too much sugar. Counsel your parents what is appropriate for the class parties. Some parties do well with "good-for-you" snacks that include raisins, popcorn, apples, grapes, and cheese squares (just to name a few).
A great way to pass out snacks is in individual party bags clearly marked with each child's name (one extra for emergencies). These should be prepared before the party by the teacher or parents. This method works better than passing around large platters of goodies as it allows you to control the amount of treats each child consumes and makes sure everyone gets an equal amount.
There is no rule about giving party favors for a classroom party. Some parents of the birthday child may want to contribute them. Let the parents know your guidelines about candy and what trinkets are appropriate. Simple age-appropriate toys, school supplies or stickers are fun and fairly inexpensive, but keep it to a minimum.
Celebration Activities
Have a sing-along. Start with your group's favorites and silly songs to get things started. Some songs have actions, so a little dancing helps to get the sillies out and get into the party mood.
Play "bowling for hats" where you place a few party hats (that you made above) on the floor and let the children try to knock them over by rolling a soft ball at them.
Play party games that are suitable for indoors and where everyone is a winner. Competition doesn't always go well with very young children. Award all participants with a birthday sticker.
After the party, encourage the children to help tidy up and leave the classroom in good condition. By following these tips, classroom birthday parties should be fun and something to look forward to throughout the school year.
References