Try Teaching Handwriting: A Look at ZB Fonts Online Handwriting Tool for Educators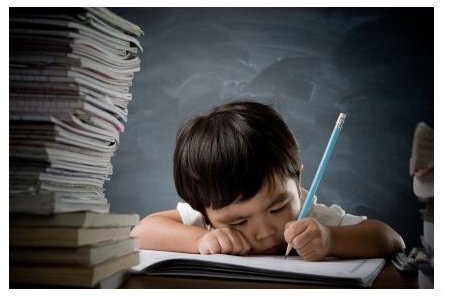 Price & Features
Handwriting is not the most exciting topic to teach to your students. If you're looking for a way to make this a little more fun and interesting, consider using Zaner Bloser's FontsOnline Plus. This program allows you to create your own handwriting pages, use stories and much more. The free version allows you plenty of options, but you may want to upgrade to the premium (for $31.99 a year) to take advantage of its many features.
The first and most useful feature I explored was the handwriting page maker. Educators can either use a premade template that is broken down by grade level, or they can create their own custom version to fit their needs. There are also spelling word templates, vocabulary word templates and a story telling template (a neat feature that allows one to download an image into the template). There is also an option to include Spanish characters in a custom-made template.
When I was exploring the site, my immediate favorite features were the create and save your own custom template and the Spanish characters. In my days as a classroom teacher, I always liked having access to resources that I could tailor to my students' individual needs. That was the seller for me. Anytime you can save an educator time by eliminating the need to recreate a resource you have won them over!
Teach Spanish Handwriting
The ability to create a document utilizing Spanish characters (ex. á é í ó ú ü ñ) was also a big hit for this former Dual Language Teacher. Spanish teachers could use this feature to create their own Spanish vocabulary or spelling words template. These two great features are only available on the premium version.
Ease of Use
The premium version also offers an option to add multiple pages to a document. This feature does not seem worth the premium tag. I wasn't really excited about the possibility of printing out more than one page of a particular document. Actually, in my teaching days I would never print more than one copy out of my printer for multiple-page documents. I would rather use the office copier. This feature should be in the free version.
I found the site extremely easy to use (great news for the technologically impaired) and quickly assessable (better news for the busy). If you have any experience with Power Point you would find this site familiar as it has a similar layout.
Elementary school teachers could also use the site as an instant writing center. All that is needed is 3-4 desktops or laptops and students can directly type into the desired template. In my opinion, the familiar looking grid lines could be a better option than having students type in Word. The grid lines will mimic what students see when they write with pen and paper.
Does it Meet State Standards?
Although the Common Core State Standards only mentions handwriting in grades K and 1 (and only as legible manuscript), states do have the option to include handwriting in their curriculum beyond grade 1. In fact California, Massachusetts, Ohio, and Indiana have either included handwriting in their curriculum beyond grade 1 or allowed local school districts to make the decision.
Is it Worth It?
I believe the folks at Zaner Bloser have met their objective with this handwriting program. ZBs FontsOnline Plus provides educators with a user-friendly site and instant access to handwriting resources. The free version itself is worth the visit and can save you, or your district, money on handwriting books (minus the cost of ink and paper for printing). The premium version again is listed at $31.99 per year and allows you to create and save your own documents, use story templates and Spanish characters. For less than $3 per month, I would suggest buying the premium version. The ability to customize and save the templates I made would be more than worth it for this educator.
Zaner Bloser offers educators of the 21st Century a quality, easy-to-use resource to support their student's handwriting skills. I give it two thumbs up!
Editor's Note: Nicholas Diaz is the Assistant Principal and the Anti-Bullying Specialist of Van Derveer Elementary School in Somerville, NJ. He is a husband and father of six beautiful children ages six and under! Follow him on twitter @NicholasDiaz1.