Learn How to Develop the Common Core State Standards Across the Curriculum in Your Classroom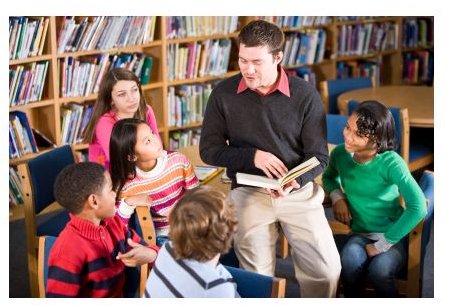 Cross Curriculum Connections
When planning a lesson that reflects CCSS the first goal should be student achievement. Ask yourself, "how is my lesson going to ensure that my students are getting better today?"
Keep in mind that the standards are intended to have real world applications and reflect the 21st century skills our students need in order to be successful in college and in future careers. Making connections across the curriculum makes learning more meaningful for students. Students who are able to "see" the connections between individual subject areas have had their learning become relevant (which is exactly what CCCS is aiming for). Plan ahead to make those connections across the subject areas. For example:
Language Arts & Social Studies
A class might read Blizzard of the Blue Moon by Mary Osborn (a fictional story set in NYC in the late 1930s) in English class, while during social studies students learn about the "Great Depression".
Student-Centered Planning
In order to successfully implement CCSS, traditional lessons involving teachers lecturing and modeling for students cannot be the end all. Students must be empowered to take responsibility for their own learning. Plan lessons that will offer students frequent and purposeful opportunities to work in pairs or groups. Your student groups should be performing tasks that force them to analyze and synthesize information.
Informational Texts
CCSS place a great emphasis on informational reading and writing. Students need to be given the opportunity to study the world and lesson plans need to reflect this. Students should be given primary and secondary sources to analyze, such as The Diary of Anne Frank and Plato's Republic. If you think that might be too difficult don't forget that CCSS is suggesting higher level reading to younger age groups. Yes, your freshman class will be reading The Scarlet Letter. Get your students to think about the texts critically, include questions and tasks in your lesson plans that encourage critical thinking skills.
You are Not Alone
CCSS greatly encourages collaboration among students and educators. 21st Century teachers should take advantage of the tools that we have in place that make collaboration faster and simpler than ever. Don't waste these opportunities to grow and to gain ideas that will help you plan lessons for the future.
Twitter
If you haven't tweeted yet you need to. There are countless educators on Twitter who are ready and willing to share resources, ideas, successes and failures that will assist you in not only integrating CCSS into your lesson plans, but in other areas you may need help with as well.
Helpful App
If you are an iPad/iPhone lover like me MasteryConnect offers a helpful app that places that CCSS at your fingertips. Very helpful when planning those lessons!
Easily Viewable Version of the Standards
You can also easily download a PDF version of the standards in one document.
Remember, you are not alone. In order for the CCSS to transform our students' future it will take the collaborative efforts of many. Bill and Melinda Gates' foundation have created a website dedicated to assisting teachers connect with and support one another in implementing the CCSS. They have many helpful resources including those focusing on math and on literacy. Have a great school year!
Editor's Note: Nicholas Diaz is the Assistant Principal and the Anti-Bullying Specialist of Van Derveer Elementary School in Somerville, NJ. He is a husband and father of six beautiful children ages six and under! Follow him on twitter @NicholasDiaz1.