Crayola for Educators Review: Crayola Has Free Lessons, Games, Resources and Contests in Art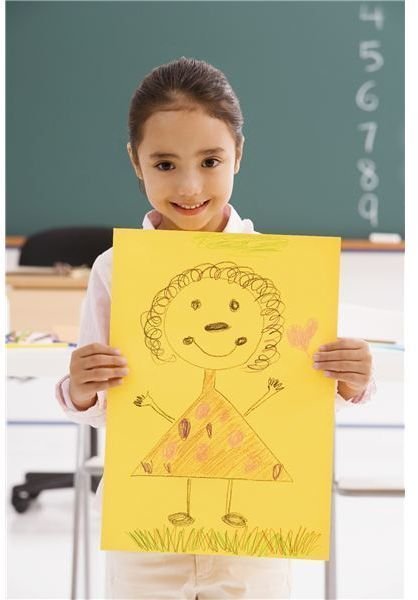 It's Free! (5 out of 5)
Crayola.com for Educators has a wealth of online resources for teachers, parents and students. The site has grown so much over the
past few years. The content of this site is obviously influenced by parents and teachers. It is free to join and a minimal amount of personal information is required to register. As a teacher, I have personally used this site for many years and have found them to be truthful about their privacy policy, which says a lot about the credibility of the site. As a teacher, the site far exceeds my expectations, as you expect Crayola to only be an online store of their products, but it offers so much more! Following are just some of the lessons, resources, and activities for kids in the classroom.
Lesson Plans
These are detailed, developmentally appropriate, lesson plans geared toward Art and available from Pre-Kindergarten through 12th Grades, Early Childhood, or for Special Needs.
Opportunity for Teachers
Crayola also offers opportunities for teachers to test new products and lesson plans in the classroom, lead workshops and demonstrations, and receive products and discounts from the online resource store.
Opportunities for Students
Students (and whole classes) can enter into an Art Exhibition. Student work is presented online. For example, currently there is an online exhibition of recycled 2D or 3D artwork. For more information about a recycling lesson plan, click on the link.
Parents Receive
Information about arts and crafts, travel, assistance with parties, a download of the importance of creativity guide (accompanied by directions and pictures), questions and answers with teachers, special offers, and even stain tips!
Other Resources for Parents and Teachers
Free award certificate downloads! Any parent and teacher will want to use them to reward good behavior and hard work.
Craft ideas for every season, holiday and classroom theme.
Online games for the kids, including click and drag games.
History of Crayola–a lesson for the kids about Crayola. Did you know that the first Crayola crayons were produced in 1903, for a nickel?
Product safety disclosure.
The Crayola Company has shown its excellence through a long history of creating high quality products, and products that teachers and parents trust, and their website is in line with the same superiority that we know and expect.