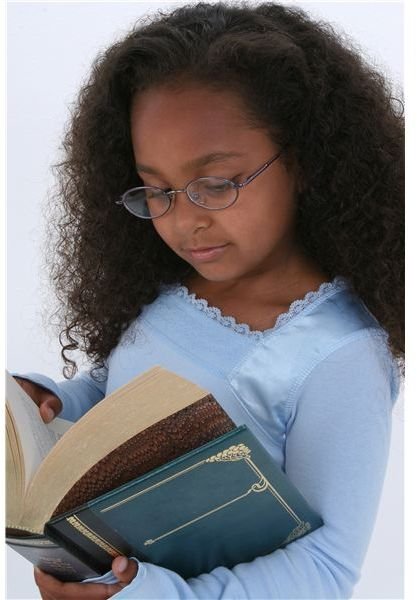 By the time students are in the fifth grade many of them have found their favorite genre to read. Sadly, some have decided they don't like to read anything at all. This is the time to add great read aloud books for fifth grade to show students that reading can be enjoyable and inspiring. You can add well-chosen books to enhance lessons across the curriculum or read a book to showcase an author. Best of all you can read a book just for the fun of it.
Historical Fiction
The Sign of the Beaver by Elizabeth George Speare
After building a cabin together in Maine Father returns to Massachusetts and Matthew stays to protect the home. When an Indian grandfather saves Matthew's life, he asks Matthew to teach his grandson to read. The boys butt heads but eventually learn to respect each other. This is an exciting story of adventure, survival, friendship and tolerance with a setting in the Colonial period.
Activity: Choose one of the characters and write a journal as that character. Include sketches.
My Brother Abe by Harry Mazer
Sally is the older sister of Abe Lincoln and narrates this story of their early years. It depicts the tough life of young children in the 1800's. Abe's father was a demanding taskmaster. Sally was often scolded for her sassy behavior while Abe seemed to conform to changes that occurred.
Activity: Build a model of the schoolhouse that the Lincoln children attended. Write a short essay comparing their schooling to today's school experience.
Freedom Crossing by Margaret Goff Clark
Here is a great selection if you are studying the pre-civil war period, civil rights or black history. A brother and sister, with opposite viewpoints, help a young Negro boy escape to Canada through an Underground Railroad connection.
Activity: Play a Black History board game.
When the Soldiers Were Gone by Vera Propp
If you are studying any kind of history involving wars then you will want to include this book. It is the story of an eight-year-old boy at the end of World War II. He discovers that the people with whom he is living are not really his blood family. They have just being keeping him safe until after the war.
Activity: Find out more about World War II by using this WebQuest.
Humorous Books
Diary of a Wimpy Kid by Jeff Kinney
The diary of Greg Heffley has become a phenomenon! With its true-to-character text and the cartoon illustrations it will be a must on your list. Greg keeps a diary of his year in school and you'll laugh out loud at the crazy things that happen.
Activity: Students will keep a diary for one week complete with illustrations.
The Secret Knowledge of Grownups by David Wisniewski
What are the REAL reasons that parents make up all these rules? What will happen if we don't eat our vegetables? Why can't we blow bubbles in the milk? Find out the reasons behind the rules.
Activity: Make a list of rules and reasons for parents!
Frindle by Andrew Clements
Every few years, teachers have a student like Nick. He's the one who distracts you so you get off topic and forget to give a homework assignment. But his tough Language Arts teacher cannot be fooled. Now Nick has a challenge. He invents a new word for pencil and it takes over the classroom, school city and so on. It's out of control! This is a wonderful book to use when you are working on dictionary skills.
Activity: Think of a new word for a common object and market it. Create a print advertisement and a commercial for radio or TV.
Exploring Friendships
Bridge to Terabithia by Katherine Paterson
Although written in 1977 the story deals with issues that still confront today's youth: bullying, friendship, diversity, death and more.
Activity: Jess and Leslie create an imaginary place to block out the rest of the world. Write a story about an imaginary place that you would like to create and include the person with whom you would like to share this place.
Stone Fox by John Reynolds Gardiner
Grab your tissues as you read this story of determination and courage. Willy decides to compete in a dogsled race to win enough money to save his grandfather's farm. He must race against a never-beaten Native American named Stone Fox.
Activity: Research the Iditarod race: kinds of dogs, training, map the route.
Because of Winn-Dixie by Kate DiCamillo
Opal, the daughter of the preacher, is new in town and still coping with the loneliness she has felt since her mother abandoned her. When she adopts a stray dog, her life begins to change. Opal is an endearing character and you'll enjoy the weird assortment of folks that she encounters!
Assignment: Make a time line of the events in the book.
Thank you, Jackie Robinson by Barbara Cohen
A young Jewish boy and a sixty-year-old African American man strike up an amazing friendship all because of their love of baseball. The story takes place in the late 1940's and is more about this unusual friendship than baseball.
Activity: Use small-unlined index cards. Each student should make a baseball card (or other sport/hobby) featuring themselves. Add a photo and statistics.
Nonfiction
The Heroes Trail: A Guide for a Heroic Life by T.A. Barron
Mr. Barron has divided heroes into five types and then provided inspirational stories that fit into each category. Keep this on your desk all year and read a selection or two when you have an extra few minutes.
Activity: Who is your hero? Why? Based on the book, into which category would your hero fit?
Asteroid Impact by Douglas Henderson
This reads like a scary story but it is based on scientific evidence. With paintings and powerful text it describes the asteroid that ended the reign of the dinosaurs.
Activity: Use this read aloud in a unit about dinosaurs or the study of the different periods on Earth. This one is about the Cretaceous Period.
Accidents May Happen: Fifty Inventions Discovered by Mistake by Charlotte Foltz Jones
Here's another great entry for use in science class. Inspire students to learn from their mistakes.
Activity: Assign one "mistake" to each of yours students. The assignment is to present the information to the rest of the class. How did the mistake turn into a great idea?
When you plan your list for read aloud books, you have a multitude of wonderful choices for fifth graders. If you are using a book to enhance a lesson, choose a book that has strong young characters like the book Freedom Crossing or My Brother Abe. This will make the lesson relevant to the students. Make sure you add books that you can read just for pure enjoyment!
References
Licciardo-Musso, Lori. Teaching with Favorite Newbery Books. Scholastic Inc.,1999
Trelease, Jim. The Read-Aloud Handbook. Penguin Books,2006.
Freeman, Judy. Books Kids Will Sit Still For: A Read-Aloud Guide Volume 3. Libraries Unlimited, 2006
Speare, Elizabeth George. The Sign of the Beaver. Bantam Doubleday Dell for Young Readers, 1984.
Mazer, Harry. My Brother Abe. Simon and Schuster Children's Publishing, 2009.
Clark, Margaret Goff. Freedom Crossing. Scholastic, Inc. Apple Paperbacks, 1991.
Propp, Vera. When the Soldiers Were Gone. G.P. Putnam's Sons, 1999.
Kinney, Jeff. Diary of a Wimpy Kid. Amulet Books, 2007.
Wisniewski, David. The Secret Knowledge of Grownups. Harper Collins, 1998.
Clements, Andrew. Frindle. Aladdin Paperbacks, 1996.
Paterson, Katherine. Bridge to Terabithia. Harper Collins, 1977.
Gardiner, John Reynolds. Stone Fox. Harper Collins, 1980.
DiCamillo, Kate. Because of Winn-Dixie. Candlewick Press, 2000.
Cohen, Barbara. Thank you, Jackie Robinson. Lothrop, Lee and Shepard Books, 1974.
Barron, T.A. The Heroes Trail: A Guide for a Heroic Life. Puffin Books, 2002.
Henderson, Douglas. Asteroid Impact. Dial Books for Young Readers, 2000.
Jones, Charlotte Foltz. Accidents May Happen: Fifty Inventions Discovered by Mistake. Delacorte Press for Young Readers, 1998.