Decorating a Second Grade Classroom
What are some ideas you can use to decorate a second grade classroom? Before you begin deciding how to place your posters, there are certain must-haves that should be adhered to in every elementary classroom.
Reading Center/Corner Every elementary classroom should have a reading center. It should include a selection of books, comfortable seating, and it must feel inviting to your second grade students. Colorful posters promoting reading and reading skills would complete the look of your reading center.
Supply Area How will your students access the necessary equipment and supplies for their work? Provide shelving, a closet, or tables with see-through, clearly labeled containers for essential supplies like scissors, markers, glue, and crayons; place construction paper, rulers, and math manipulatives within easy reach; keep all textbooks and an area for journal spirals or folders in one place. Students will appreciate the easy access and familiarity of the supply area. You'll also benefit from the appearance of a clutter-free classroom.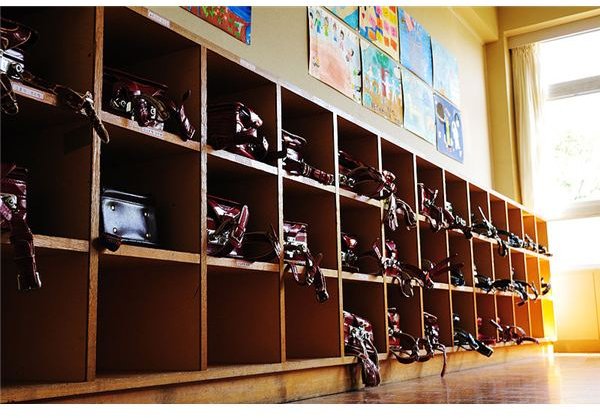 Clean-Up Area Whether your students are in need of a tissue, a squirt of hand sanitizer, or paper towels to clean up the paint that just spilled all over a desk, keeping this section available to all students translates into your expectations as a teacher. Students need to understand how to take care of their personal needs and how to maintain a clean area. You might also place a first aid kit in this area.
Independent Work Areas Whether you use individual desks or a collection of tables, the way you set up the student work area, as well as your own teaching areas, will determine the functionality of your classroom. Will you place desks in rows, pairs, or groups? If you're limited in space but your class count is growing, try placing student desks in pairs or removing excessive furniture from the room. Many teachers have eliminated the need for their own personal teacher desk by utilizing a media center computer and desk as their workplace while storing files and other teacher desk items in a file cabinet. The additional space you'll gain might provide you with an area for an activity center for use with science experiments, student presentations, performances, or games.
Word Wall The key to improving a child's reading level is to increase their vocabulary and to practice using the vocabulary daily. You can opt to keep a selection of words posted for upcoming vocabulary lessons and then leave an additional space for adding new words as you go through lessons throughout the year. Refer to your word wall often to have students identify synonyms or antonyms or describe in detail using a vocabulary word. Your students will reap the benefits of their word wall every day.
Calendar Space By the time students reach the second grade, they should already be aware of the days of the week, the months of the year, and the number of days in each month. That means your students will be curious about when events happen, how many more days until a field trip, and, of course, the number of days until they can celebrate their birthday or another favorite holiday. Use your calendar to its full advantage by posting student birthdays, applying sticky notes as advance warning for a test day or a field trip, and posting current events and the daily lunch menu. Take time to explain your calendar each month and why you chose to use the decorations you placed on display so that students understand the relevance of seasonal decorations.
Character and Behavior If you want your students to follow your classroom rules, keep them posted and point them out whenever you must correct a student. Rules should not include character traits like 'be honest,' but can include specific behaviors like 'keep your hands and feet to yourself,' or 'raise your hand to speak during a lesson.' Also, post those character traits you would like your students to practice. Incorporate them into your lesson and use the terms again and again so that students always have an example of what is correct and acceptable in your classroom and on campus.
Displaying Student Work Second grade students will have a lot of work to display throughout the year. Not every bit of student work can be placed on a bulletin board either. One idea for how to decorate a second grade classroom is to mount a few small eye hooks on your walls above the chalkboards. The best placement is across the individual corners of your classroom. Next, you can use yarn, twine, or fishing line to secure to connect the eye hooks. To some it might look like you're ready to hang your laundry, but once you've freed up wall space by using clothes pins to display your student work, you won't feel so silly having all that fishing line hanging across your room. So long as your hanging student display doesn't obstruct the view of the projector screen or a work space, your savvy display will be a great success and a huge help all year round.
Walls of Wonder
To clutter or not to clutter; that is the question. Studies show that busy walls are easy distractions for students who have trouble focusing. While you'd like your walls to be vibrant and interesting, keeping the focus of each bulletin board simple will help cut down on behavior issues that might be caused by your over exuberant, neon-colored spring flowers.
Also, before placing an excessive amount of seasonal decorations on your walls, find out what the regulations are for your school district or campus. Some school communities take offense to posting images such as witches for Halloween or religious images for Christmas. Better to find out before you make the purchase of the materials or take the time to plan and assemble a bulletin board.
So what can you put on your walls? If your class is all inclusive and you teach every subject area, then make sure you provide a space for each subject area on your bulletin boards. Here are a few ideas.
Language Arts and Reading Parts of speech or individual parts of speech, reading genres, punctuation marks, book reviews and reports, literary elements and language for the current unit, brief poems, poetry terms and types of poetry, nursery rhymes, fairy tales, the alphabet, folktales, and examples of sentence structure are but a few ideas of what to post on your classroom bulletin boards for language arts and reading.
Math A money unit display, items divided for fractions, shapes with their names, math tools, identifying place value, measuring distances, types of measurement, and any fun with numbers activities you might be able to post for students to figure out a daily or weekly challenge would make interesting bulletin board ideas.
Science The environment, the scientific method, the water cycle, the planets, dinosaurs, our galaxy, the butterfly life cycle, and types of weather are but a few examples of bulletin board ideas for your second grade classroom.
History Parts of government, the Bill of Rights, types of landforms, maps, and community functions, world cultures, time periods, and inventors are but a few ideas for items to use on your bulletin boards.
Additional Ideas for Themes to Use in Your Classroom Decorations A three-ring circus, the Old West, the rain forest, the ocean, outer space, ice cream flavors, wild and domestic animals or a zoo, patriotic, food groups and vitamins, occupations, the human body, a garden or an orchard, farming, musical instruments and musical notes, candy, castles, aliens, and world travel are a few ideas for decorating your classroom and your bulletin boards.
The Final Touches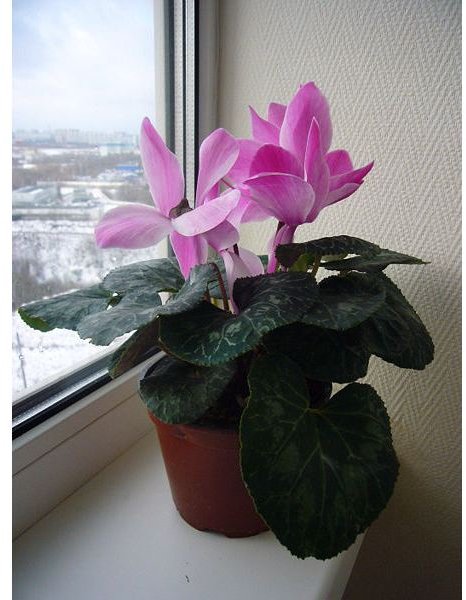 Bring in a lamp, especially if your classroom doesn't receive natural light. Lamps offer a warm, relaxing ambiance to a room. Plus, they'll come in handy should you need to show a movie and have to shut off all of the lights.
You could also add a plant to your classroom. A house plant or two will make any room appear homey and cozy. Check with your school nurse to make sure none of your students are allergic to particular plants, mold, or any other allergen that might be caused by a house plant.
Also, even if you don't have a window, try to incorporate a cheery set of curtains somewhere in your room. They can work as a frame for your calendar or even surround a display of student photographs. While you're adding texture, if you have an extra area rug, roll that into your classroom as well. The fabric is a gentle texture that will relax your students and provide added comfort in a classroom of hard desk tops and concrete floors.
Finally, if you have the space, bring in a rocking chair or arm chair to use during story time. You'll gain the additional benefit of having a place to relax during your conference time.
You need not wonder how to decorate a second grade classroom anymore. Stick to your essentials, post what will be taught and used, and provide your own personal touches to make your second grade classroom feel warm and welcoming for your students all year round.
Image Resources
https://commons.wikimedia.org/wiki/File:Heiwa_elementary_school.jpg
https://commons.wikimedia.org/wiki/File:Heiwa_elementary_school_13.jpg
https://commons.wikimedia.org/wiki/File:Cyclamen_house-plant.jpg