Reviewed - BYKI Latin Software- Great for Vocabulary but Deficient in Grammar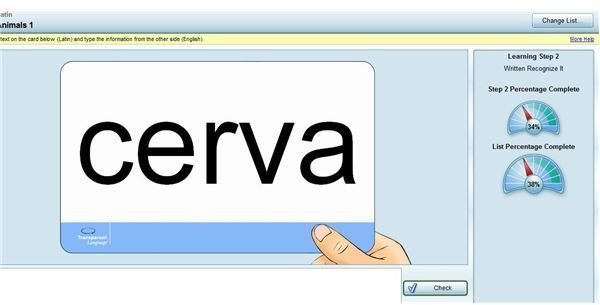 What is BYKI Deluxe Latin?
BYKI Deluxe Latin is a program available to help you learn Latin through assisting with vocabulary memorization and with pronunciation. This program allows users to download lists of words and to create lists. You can download BYKI words onto your MP3 player and use additional activities. The program is available from BYKI's website for $49.95. You can also download BYKI Express Latin for free. The free version includes a limited number of lists and activities and does not allow you to create your own lists.
Installation and Setup (4 out of 5)
When you choose to download BYKI Express, you can choose any of 74 languages. This review, naturally deals with the Latin module. An .exe file downloads quickly and the program takes only a few minutes to install to your computer. When you launch the program, if you did not already purchase the deluxe edition, the program gives you the option to do so now. Once installed and launched, you can then enter your name (or the name of anyone who will be using the program) and begin using the lists provided.
Ease of Use (5 out of 5)
BYKI Latin is an easy to use program. It involves being able to click through flashcards and various screens to select the activities you wish to perform. The keyboard interface is simple for typing in the words for the flashcards. The program takes three or four minutes to learn to use.
Performance and Features (2 out of 5)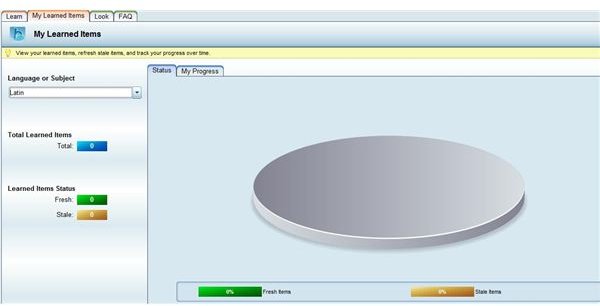 The program offers a list-interface, which means if the words aren't on the list or you don't input new vocabulary regularly, the ability to learn from BYKI Deluxe Latin is rather limited. On the plus side, however, the ability to enter your own words into the program for custom lists is a great one for students who are supplementing their classroom learning with this program. Also, this program does not cover grammar, only vocabulary. In this way, it is rather limited. If you are looking to build your vocabulary, however, this program will be perfect for you.
The program does deliver on its promise of addiction - sort of. The program is enjoyable to use for a time, but not nearly as much as some of the other language learning programs available (I'm thinking here of Rosetta Stone and even Livemocha.) The program also features a chart to monitor progress through the program. This is a useful feature for teachers using it in their classroom and parents wishing to utilize the program with their children.
Price to Value (3 out of 5)
At $49.95 for BYKI Deluxe and free for BYKI Express Latin, the program is a steal compared with other foreign language learning programs that are available. However, the program, while customizable, lacks long-term appeal for those wishing to learn more than simple vocabulary when it comes to learning languages.
Overall Impressions (3 out of 5)
Overall, BYKI Deluxe is a good program for someone who is looking to build their vocabulary in a given language. It is great for students or for parents wishing to assign specific vocabulary lists to students. It will assist with conversational skills (not necessarily all that useful with a "dead language" and with spelling of the vocabulary in that language. BYKI is not a program that will teach you the complete language (it doesn't offer grammar that I saw). If you are interested in this program, I would suggest first downloading the BYKI Express module and then moving to the Deluxe if it works for you. Then, be sure to check out Bright Hub's Latin learning tips.
For more information on software programs for language learning, you may wish to read lmaloney's "The Good and Bad of Rosetta Stone Software" or Larry M. Lynch's "Using Digital Technology Applications to Improve Your Language Learning and Teaching."