Learning with "Yabla"
Are you studying a foreign language like Spanish, French or English? Do you have access to native speakers for listening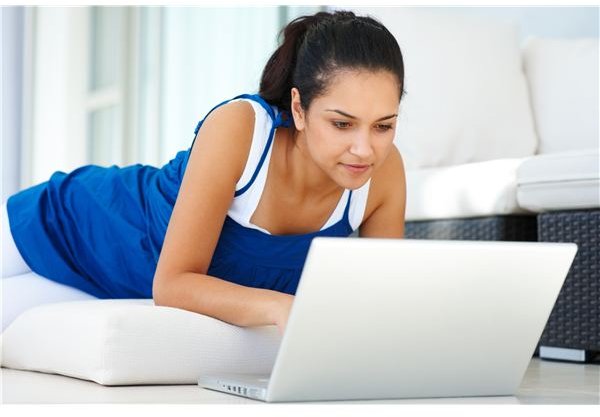 comprehension and speaking / pronunciation practice? If you are studying one of these foreign languages but don't have extensive access to native speakers for development of your language skills, then the Yabla Language Immersion website may just be for you.
Features
The site offers quite a number of free to watch videos and language learning demos, which is encouraging to potential subscribers. You have more than ample opportunity to "prove" the Yabla subscription language learning website before laying out any of your hard-earned pesos, francs, euros or other cash currency. French, Spanish and English as a second language videos offer some distinctive features important to foreign language learners which include:
A slow-play feature to aid in listening comprehension
A repeat feature allowing stopping and repeating of a phrase or segment multiple times to increase comprehension and mimicking practice
Short videos focused on a single theme or element, effectively isolating language learning themes
Five levels of videos and interactive lessons ranging from easy to difficult
Spanish on Yabla
According to the Yabla website, videos are culled from "contemporary television, film and music", with the videos intended for native speakers and made by native speakers. Yabla website videos also feature native speakers from different countries to provide listening comprehension access to a variety of accents and pronunciation. In the Spanish section videos website area called "LoMasTv.com", for example, free video demo and paid program speakers are from Argentina, Peru, Spain, Mexico, Puerto Rico, Cuba, Venezuela, Guatemala, Dominican Republic, Nicaragua, Chile, Honduras, Uruguay and Colombia. There are also some fun listening games in both French and Spanish. There is a section with Spanish for K to 12 Learners with materials and videos suited for young learners.
French on Yabla
For online French video immersion at the French.Yabla website, visit their "French for All" section, which features "authentic" French Video for adult learners, educators, and students using contemporary French TV, music, film, travel" and exclusive Yabla-prepared content. As with Spanish, there are free video demos and paid program speakers, but principally with Parisian and other regional French accents.
English as a Second Language on Yabla
For online English as a Second Language video immersion at the English.Yabla website, visit their "English as a Second Language" section, which features authentic English videos for learners of English, with "bilingual dictionary support in over thirty languages including entertaining programming including interviews, comedy, and documentary". Key video features of Yabla videos are video speed (normal or slow) play and repeat play control buttons. This allows for repeated listening for improved listening comprehension and pronunciation practice. An American English accent is featured on the two demo videos.
A Few Disadvantages
Costs: While having a plethora of good features and benefits for French, Spanish and English as a second language learners, Yabla doesn't come free. In some countries its cost can be a somewhat important factor. But its yearly rate is well within the range of most foreign language learners worldwide, especially when one considers the costs of many language institutes. The Yabla subscription rates are:
$9.95 per month
$54.95 for six months
$99.95 per year inclusive
They also offer a seven-day money back guarantee.
For schools, institutes and other group pricing, the cost per year varies based on the number of users, from one up to one thousand for each language.
Another difficulty which occurred persistently was problems in accessing the English as a Second Language and Spanish for K to 12 Students sections demos and features. No videos were online for preview of the English and young learner Spanish programs although there were two English language demo videos.
Another "sticking point" of Yabla is the lack of an effective speech / pronunciation feedback system to compensate or adjust foreign language learners in their speaking and pronunciation skills. Learners may have varying degrees of speaking proficiency and those lacking sound basic skills will not have the personalized feedback that they'd urgently need.
Recommendation
Overall I found the site to be well organized, interesting and dynamic in the French and adult Spanish sections, with plenty of videos and online supplementary material such as online dictionaries and multi-lingual subtitles available in such languages as Norwegian, Slovak, Greek, Lithuanian, Thai, Swedish, Turkish, Arabic and nearly a couple of dozen additional ones. Its lack of more online feedback and speech correction features is somewhat of a disadvantage. And I would have liked more insight into the young learner and English as a Second language program features, but I definitely liked what was available for adult Spanish and French language learners.
This article has been placed in our archives.