Tips and Benefits for Raising a Multilingual Child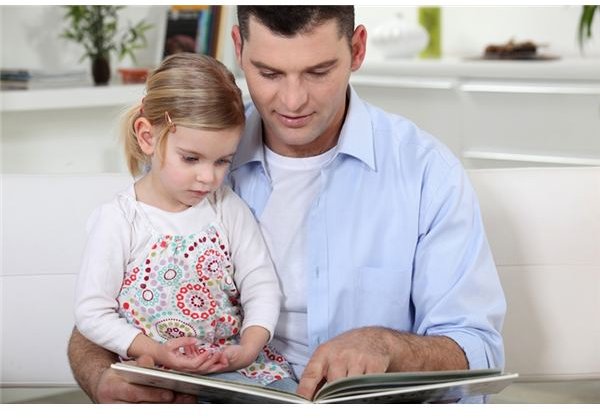 The benefits to children speaking more than one language are obvious, numerous and well documented. All I need to know comes from my own family.
Eight years ago, I met and fell in love with an au pair from the Czech Republic. We have two boys (ages 4 ½ and 2) who have grown up bilingual. We do what made sense to us: she speaks Czech to them and I speak English. Our older son learned to read early and can switch from one language to the other with ease. I'm very happy to be able to provide our kids with this learning experience.
We're Doing it the Easy Way
If I ever get my own Utopia, people will be required to marry and breed with persons speaking a different native tongue. Everyone would be a polyglot and it would be simple.
By far, the easiest way to raise a bilingual child is to have a parent or primary caretaker who speaks a language other than the major population. Then just keep it clear. Each adult speaks one language to the child with minimum crossover. Christina Bosemark of the Multilingual Children's Association calls this the One Person, One Language (OPOL) method.
My wife and our children communicate almost daily on Skype with her sisters and mother. Our kids show them new toys and talk about recent experiences in Czech only. We have received books and Czech learning toys from the family overseas. Our home is perhaps more a Czech place than an English place. Before my older son went to preschool, he spoke more Czech than English. Now the languages are beginning to reverse.
In addition to preschool, trips to the library and loads of books reinforce our boys' English. Limited amounts of educational television and computer apps provide entertainment.
To us, speaking two languages is perfectly natural.
The Harder Methods
Maybe you haven't fallen in love with a fascinating foreigner. You still have a chance to raise a multilingual child. Some are expensive. Some are free. It certainly helps if you are multilingual already, but it is not completely necessary.
Hire an Au Pair. You may already need a babysitter, nanny or daycare. An au pair is a live-in caretaker from another country. Have your child's sitter be a language teacher, too. You will have a chance to learn along with them. Aupaircare.com lists an annual cost of $18,183, so this is not for everyone.If you can afford it, the lifelong benefits are priceless.

Connect with the Community. The bigger your city, the better chance of finding a pocket of foreign language speakers. Connect with parents like you. Arrange play dates. Other kids are the best teachers. Find the old-timers that would love to pass on their language and traditions to the youth. I read about a church in an Italian-American community where the grandmas and grandpas would sit drinking coffee after mass, chatting it up in Italian. It was a free gold mine to a parent teaching the language to her child.

Get Online. The world isn't so small anymore. You can find a language exchange partner via sites such as The Mixxer or Conversation Exchange. You can link up with people in your area, through online video chat or find a pen pal. This works for children as well as adults. Language immersion can be done without the travel. Also, hunt down foreign language books and toys. Forget the textbooks. Get the fun ones. Kids learn through play.

Travel. This can be the most expensive but most effective way. Turn English into the foreign language and relocate. If you can make a living working remotely, live where you want and expose your children to a new culture. Being a native English speaker is a marketable skill all by itself. Consider moving abroad to teach ESL. You do not need to speak another language. Trust me. I did it in South Korea and never used Korean in the classroom even after I learned some.
How Many is Too Many?
Four.
Perhaps I'm over-simplifying, but Fred Genesee of McGill University in Montreal says, "Children need to be exposed to a different language for at least 30 percent of their waking hours to become bilingual." Unless you have four thirds in your day, then three languages is about right.
Yet, if you have the resources to expose your child to four or more languages, do it. Your kid will sort it out and be better for it. He or she will end up with a broader and more complex mind.
I personally believe that learning more than one language when young improves the ability to learn language for life. When my kids want to learn a third language down the road, I think we have given them an advantage.
The Biggest Problem
I can't think of a reason the bilingual upbringing is not great for our kids, but the one parent/one language method has not been good for me.
My own progress in learning Czech has stopped. When I met my wife, I studied textbooks and made flashcards. I asked her about vocabulary and did my best to converse in her language. Now by rule, I only speak English around the family and I am missing opportunities to practice.
I know I am a book learner. I'm not an ear learner or I wouldn't be having this problem. In school, I studied German, French, Spanish and Latin. I received good grades, but did not retain much. I need to study. With work, writing and family, I have no study time.
What I need is to become immersed in the Little Prague that is my own home. They need to be tough on me and avoid English sometimes. Pick one day of the week or a specific time to forbid English.
In this way, my children will become the teachers.
References