Best Apps for Kindergarten Students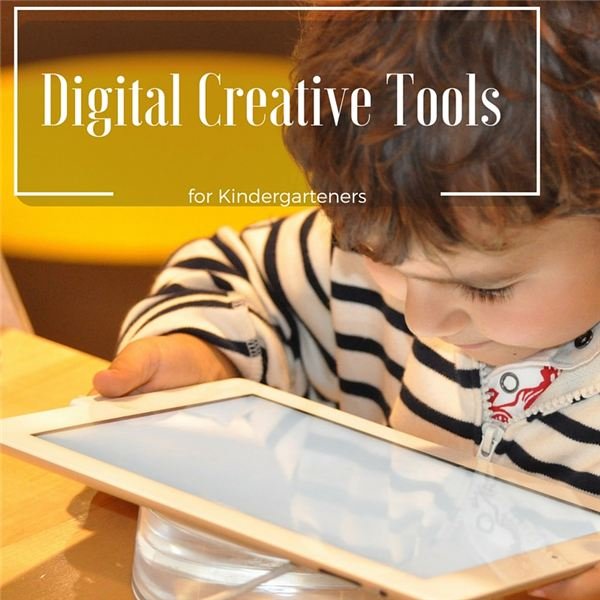 Exposing kids to technology at the earliest age possible gives them a head start on learning. Since so many schools are moving toward mobile devices, apps and online tools for learning, it's important that even kindergarteners get used to using these tools.
What Tools Are Best for Young Kids?
Here is a rundown of some of the best digital creative tools that appeal to kindergarteners that is sure to get their creative juices flowing and spark their interest in learning:
Teach Me Kindergarten - This app includes multiple skills that are important for Kindergarteners to learn and even keeps track of how they are doing on the various skills. It is very basic skill-oriented and includes such skills as: Dolch sight words, math (addition and subtraction), spelling and more.
Magnetic ABC's - This app is a great virtual edition of the real-world refrigerator magnet alphabet and numbers game. It allows Kindergarteners to practice spelling out words and learning numbers by placing letters and numbers on the magnetic blackboard from the bottom of the screen.
Creative Tangram - This app takes a creative approach to learning by allowing kids to place puzzle pieces in their proper location while playing interesting sounds and music as they go.
Drawing Pad - This creative and art-based app allows kids to draw original figures and shapes with freehand motion and in full color on a virtual canvas. It includes vibrant paint colors and various other art tools that bring out the creativity in kids in a big way. This is an excellent app for youngsters who are artistically inclined and who want to have fun creating original work in a virtual environment.
Animoto - This is actually a tool for adults but it has applications that would work well with younger kids. It allows them to create a short 30-second video about a lesson they learned in school and share it with others. This tool could be used in a number of ways to help kids do reports on books they have read, record thoughts in visual form about a lesson, or for pretty much anything.
Audio Note - This app allows kids to record audio along with handwritten or drawn notes within the app. This is a great way for kids to create a visual representation of their work and record audio to go with it. Similar to some other applications used by adults, such as Microsoft OneNote and others, this is a great way to get kindergarteners started in digital note taking that is also fun and creative.
What about Hardware?
When it comes to hardware, both technology and education experts recommend iPads. Many schools are opting to use iPads exclusively for informational apps and eBooks. Some schools are clearing out their entire hardback book collection in favor of their digital counterparts.
Android tablets are also great tools, but it is wise to check with the school that your child attends to make sure you purchase compatible technology to what they will be using in school.
Do some research to see what type of technology is best for Pre-K students while keeping in mind that their needs will change as they grow up and enter higher grades, so keep it flexible and compatible with more advanced tools that they can grow into.
Don't Miss the Benefits
Digital technology helps kids to learn, explore, create and invent. There are more apps available in the major platforms (iOS, Android, Amazon) than ever before as technology companies realize the need for mobile apps that teach as well as inspire kids to learn on the digital platform. These applications are often used in virtual learning environments as well, which we will discuss in our next post about virtual online learning.
References