Lucille's Inspiration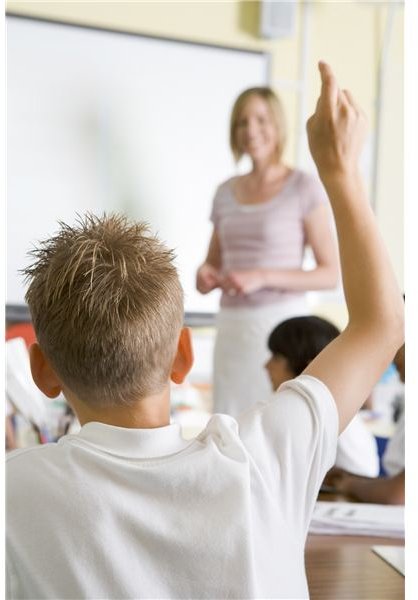 Autism is defined as a spectrum disorder that impairs a students' ability to effectively communicate or engage socially in a school community. Students have varying degrees of autistic engagement and severity of impairment which is why medical researchers have called it a "spectrum disorder." A student with autism has repetitive behaviors that provide structure and predictability for the student, but may be perceived as disruptive behavior for other students.
For Lucille, a high school teacher in a suburban school community, the two students with autism in her self-contained classroom of nine students have taught her how to become a more effective teacher in developing tips to manage her classroom and increase academic and behavioral capacity for her two autistic students.
When Lucille obtained her Master's in Special Education in 2002 with a minor concentration in Autism studies, she was determined to find a classroom of autistic students to teach. After she got her first job in August of 2002 in a high school urban school working with special education students, she received nine IEPs (Individualized Education Programs) indicating that in a class of nine students, two of her students had been diagnosed with Autism. With an education minor in Autism, she was determined to learn more on how to create instruction and curriculum design to help them reach their academic potential.
Her Tips for Success
Lucille developed professional affiliations with the Autism Society of America (ASA) and became entrenched in the lives of her two students with Autism and in the lives of the other seven students guided by IEP implementation and direction, along with student's personal interest in activities outside of the classroom.
She worked with families and community organizations to design a part of the classroom with educational resources to increase her capacity to teach and diagnose their learning capacities. Lucille realized that she couldn't create an effective learning environment alone, so she communicated with families and invited community support to make a difference in her student's lives.
Lucille learned from the Brigance test (a subject content diagnostic test) that Joe was highly capable and could be placed in mainstream classes for core and elective classes and given Instructional Assistant support. Lucille used the testing to direct and support her decision-making in providing Joe with academic challenge and IA support when needed.
From Matthew's testing, Lucille learned that he was comfortable in attending a PE (Physical Education) class with an Instructional Assistants' support, but needed remedial support for his reading and math skills. She also learned that he loved to cook and prepare family meals. Along with four low incidence special education students, Matthew stayed with her in a self-contained educational environment, where she taught the core subject areas and a cooking class. Lucille used the testing to determine self-contained placement to increase Matthew's academic success. She developed a cooking class to increase Matthew's personal engagement in the learning process of math and reading.
With ongoing professional development and educational support, Lucille was able to create a proactive learning environment where both Joe and Matthew could actualize their learning capacity and academic potential. Lucille used her resources to provide herself with both a professional and personal education on what she needed to do as a teacher to meet her student's needs.
Lucille's proudest moments came four years later when Joe accepted a scholarship to a Junior College to study Communications and Matthew was accepted into an intern program for the Culinary Arts. Autism inclusive, both students were on their way to reaching their educational and professional goals beyond her self-contained classroom.