Inclusion in Mainstream Schools for Children With Autism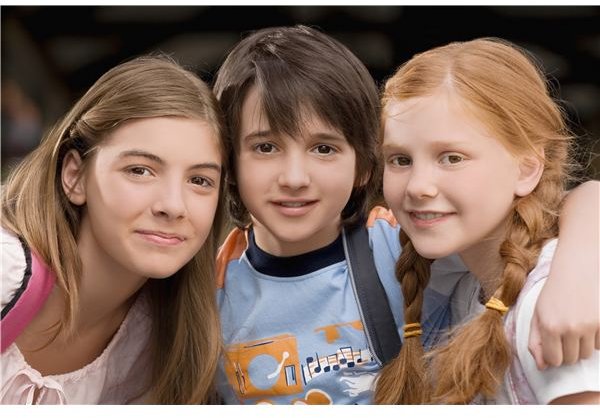 The Value of a General Education for Your Child With Autism
Whether the child is severely affected by autism or only mildly, to some degree they will likely require the services special education
can offer, like tutoring or accommodations made for the use of special equipment, and the benefits of general education. It is up to the parent as well as all members of the child's education team to decide what a child can benefit from through either the special needs or regular classroom environment. The child's IEP is a good place to start when determining the value of inclusion to someone with autism.
Review your child's IEP (Individual Education Plan) or 504 Plan and see which goals are the most important. Goals are usually interrelated and can be synthesized for presentation to the team when you go in to discuss mainstreaming. Bringing these goals, in regards to the child's known issues, to the meeting as highlighted points will help you get the most of your meeting(s) on inclusion giving your argument for mainstreaming an edge with concrete, supporting facts.
For children on the spectrum who rely heavily on visual communication, many of their lessons and lectures have to be provided to them in a manner that accommodates for their special needs when expressing and receiving knowledge. General education teachers should be informed of this and have strategies in place to address these needs. If they do not, then they should be supported by the special education teacher, the student's aide, the principal, and the district's LEA (Local Educational Agency/special education supervisor) in developing and putting these strategies into action. After all, the success of your child in an inclusion classroom depends upon how well team members work together and are supported by each other.
If you find that your child's school is not currently equipped to provide an inclusive environment for him, this does not mean they won't be in the future and that a door has been forever closed to you. Inclusion doesn't start and end in general education classrooms.
Mainstreaming in the Cafeteria, on the Playground, in the World
So many times parents get caught up in having their child being taught alongside regular children in a regular classroom that they forget the need for their child to be mainstreamed into the space outside of the classroom. Don't get so wrapped in your child getting into a general ed. classroom that you lose focus of their life as a complete picture. At the same time, don't give up on the possibilities for your child and always seek to give them opportunities in all areas of their life to grown and learn.
If it has been deemed unfulfilling to enter your child into an inclusion classroom, seek other places to make sure they are included on the school's campus such as in extracurricular activities. After school programs, play groups and special needs day programs are excellent mainstreaming sources. If none of these are available, make your own or seek mainstreamed education in even more places.
Supported living, community programs are available to certain families who qualify due to economic status and can provide great outlets to children with autism. Many states offer an assisted daily living program (under the Medicaid Waiver program) that offers services to those with autism. Through this program you are able to hire a caregiver that the state will pay for (it can be a close family member or friend that you chose to hire) to spend time with your child taking them out to events, to church, on trips with the family, or to do whatever it is that they like best allowing them to be included into society as a whole which is a learning experience that everyone must go through to get the most from life.
Check the offices of Department of Health and Human Services in your state for details on current long-term services for children with autism.
Things to Do Before the First Day of Class
Keep in mind that mainstreaming should be put into action on a step-by-step and case-by-case basis meaning don't force your child into an all day, general ed. environment without making sure all systems are properly in place. To begin, it may be best for them to only attend a regular class for a certain class period, such as for social studies or art.
The importance of keeping your focus on your child's needs and what they can handle cannot be stressed enough. Be assertive in voicing your opinions and concerns for your child but remember, you cannot truly know what they can handle in the particular environment you have decided on for them until they are in it.
Prepare your child with rules and expectations to go by before they enter into a general education classroom. These guidelines should be provided in the same manner in which they are familiar with, such as in visual supports if the child best communicates this way. This is one of the best ways you can help your child mainstream at school apart from choosing an environment ideal for their needs and your goals for their future.
At the end of the day, location does not really matter when it comes to your child receiving an appropriate and fair education. This is more dependent upon how they are taught and what they are taught. Make sure the inclusion program you decide for your child will address these universal needs as a pinnacle component of their long-term success.
Visit Wrights Law's Least Restrictive Environment/Inclusion page for information on laws, rights, and resources.