For the Special Ed Teacher: Tips to Remediate Dysgraphia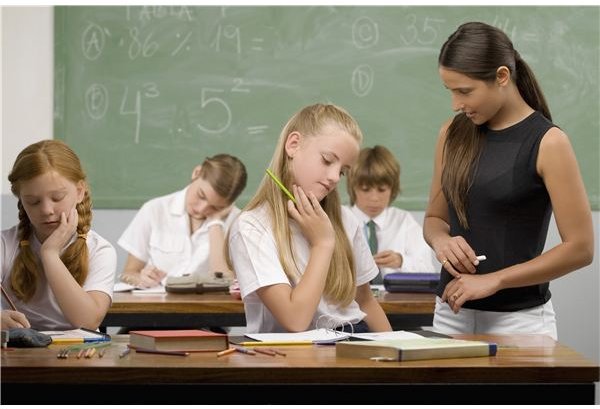 Is It Just Bad Handwriting?
Children with dyslexia, ADD, and ADHD sometimes exhibit poor handwriting. In many cases letter formation is so poor that their
handwriting is almost illegible. Do these students need supplemental handwriting instruction? For some the problem may be remedied that easily, but in other cases the answer is a resounding — "No!" For those other students, there is a phenomenon more complex than just bad handwriting precipitating the problem.
Dysgraphia is a specific learning disability that directly impacts handwriting. At the root of dysgraphia is a visual-motor integration problem that is often first noticed when a child starts learning to write. Dysgraphia often co-exists with other learning disabilities. It is not uncommon for children with dysgraphia to also experience difficulty with spelling and written expression.
Signs of Dysgraphia
The parent or educator who suspects dysgraphia should look for more than just bad handwriting. Signs may include:
Irregularly sized and spaced letters
Capital letters in the wrong places
Awkward pen or pencil grip
Easy tiring when writing
Incomplete or omitted words in sentences
Inability to organize thoughts on paper
Diagnosis
Dysgraphia is rarely present in isolation, so it is important to have a professional trained in the diagnosis of learning disabilities to test for it. The severity of dysgraphia varies; therefore, remediation should be tailored to a child's specific learning deficits and/or co-existing conditions. One child may need intense occupational therapy while another may simply need explicit handwriting instruction.
Dysgraphia and Handwriting
Handwriting remediation often starts with activities that help students learn to form letters. Examples includes tracing letters with the index finger, making clay replicas of letters, or copying letters from models. Once legible letter formation has been mastered students progress to activities that facilitate automatic letter writing such as utilizing worksheets with numbered arrows to provide sequential steps for letter formation or writing letters from dictation.
Handwriting Without Tears is a curriculum designed by an occupational therapist for the purpose of simplifying the handwriting process for students with writing impairments. Write On Handwriting is an interactive, multisensory curriculum that utilizes computer technology and written practice to build motor memory and improve handwriting fluency. Students utilize a digital workbook on CD-ROM which provides both audio and visual instruction in letter formation. It allows students to practice the sequential strokes used to form letters first with their mouse, and later in a paper work text.
Dysgraphia and Classroom Assistance
The teacher of students with dysgraphia can provide support in a number of ways.
Accommodation - Provide alternative options to written expression.
Example: Temporarily allow student to take oral rather than written quizzes and exams.
Modification - Alter expectations or modify tasks to avoid the area of weakness.
Example: Don't judge written assignments on neatness of handwriting.
Remediation - Provide direct explicit instruction to improve handwriting skills.
Example: Use multi-sensory techniques for teaching handwriting.
Varied strategies have been successfully utilized to remediate dysgraphia. Plans should be crafted prescriptively based on the needs of the impaired student. With accurate diagnosis and proper intervention, dysgraphia is a learning disability that can be effectively remediated.