Assemble an IEP Team: What It Takes to Be Effective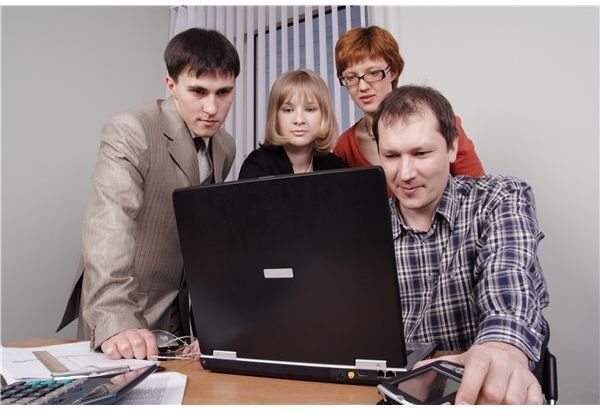 In publicly funded schools, students are deemed exceptional through the special education referral process. When a student has been identified, IDEA 2004, the national legislation for meeting the needs of students with disabilities, requires the school to form an IEP team and implement an Individual Education Program (IEP).
According to IDEA, the IEP team must include several individuals:
Parent(s)
Student, if appropriate
General education teacher(s), if the student is in general education classes
Special education teacher(s)
School administrator or school board representative
School or district staff who are qualified to provide specialized instruction to meet the student's needs, who understand general education curriculum and who are able to interpret evaluation results
Other individuals who work with the child or have special knowledge about the disability (i.e., educational assistants, therapists, social workers, consultants, etc.)
What Makes a Great Team?
As someone who has been a participant in many multi-disciplinary meetings, and written many IEPs, I know what it takes to create effective IEP teams. Several key elements are involved in team collaboration:
Common Goals – Participants need to be able to work together in a professional manner to come up with a great plan for the student. Raising and teaching children with disabilities can be very trying and the people who are closest can become very passionate. Effective collaboration often requires team members to set aside personal opinions and emotions to look objectively at the student's strengths and needs.
Flexibility – Every member of the IEP team is there because they care about the education of that student. They need to all agree on the plan that has been set by the IEP in order to implement it successfully. Team members need to be willing to review the student's IEP progress and make changes to the plan accordingly. Flexibility is also required when meetings do not go as planned or need to be rescheduled.
Knowledge – Members of the team also need to have an understanding of the IEP process. School districts need to provide the proper amount of training or all who will be involved in IEP meetings in order to ensure that they know what will be expected of them. They also need to communicate information about the process to parents.
Valuing Each Other – Everyone on the team will have their own understanding of what the student needs and ideas about what should be included in the plan, based on their own experiences. Each person, including parents, will have their own area of expertise or special knowledge of the student. Together, they can create a very strong picture of the child's capabilities and potential.
Trust – Individuals involved with exceptional students also need to be able to trust each other. Sometimes, a team member may not fully agree with a decision but is willing to compromise because they trust the other members. Parents, too, must put a great deal of trust in the staff who are responsible for the education of their child.
Listening Skills – When several people are crammed into a small room, it can be difficult to concentrate on anything, but for an IEP team to be effective, team members must be willing to listen to one another. Team members should be aware of their body language during meetings, show interest by commenting, avoid interrupting other participants and ask questions to clarify information. When listening actively to one another, team members will be more likely to avoid conflicts and misunderstandings.
Meeting Agendas – Team meetings can often be difficult to schedule with so many participants involved. Time is of the essence in school settings and in family life, so it is important to use it wisely. Each meeting should have an agenda and a chair person to enforce the schedule. Often, people are more willing to meet again if they know they will meet their objectives and the meeting will not go overtime.
A Plan of Action – Every person should come away from each team meeting with a list of things they, personally, need to do to help the student reach their potential. Each item should be given a timeline and team members should know the date of the next scheduled meeting.
More and more, students with disabilities are being educated in the general education classroom. This means educators are more often called to be a part of an IEP team. In effective IEP teams, participants are willing to keep their focus on the student and incorporate these components, leading to the ultimate success of the student.
Resources
Center for Parent Information and Resources. Kupper, Lisa. The IEP Team.
MindTools.com. Essential Skills for an Excellent Career: Active Listening.
Image Credits:
The image used in this article was published by Andrey Kiselev. Retrieved from https://www.dreamstime.com/stock-photos-business-achievement-rimagefree2147579-resi3553034