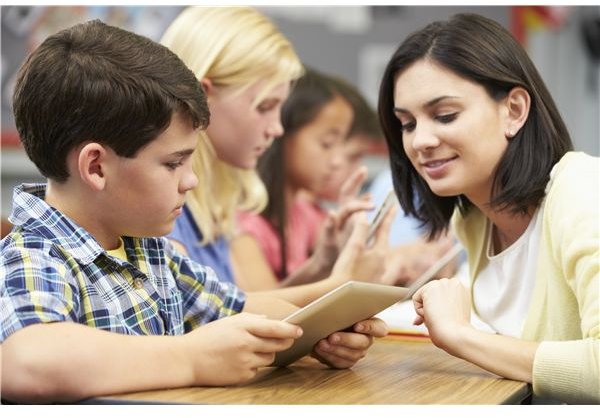 The following scenarios depict the reality of special education in today's classrooms.
Scenario 1:
Mrs. Hanson has seven students with IEPs (Individualized Education Programs) in her fifth grade classroom. One of the students has a speech disorder and receives biweekly speech therapy with Mr. Jones, the speech pathologist. Two students have undiagnosed ADD (Attention Deficiency Disorder) and diagnosed behavioral off task behaviors. Five students have special needs that include learning skills deficiencies and not being at grade level in reading and math.
Scenario 2:
Mr. Williams is a ninth grade general science teacher in a public high school of 2000 students. With a class of 35 students for five periods each day, Mr. Williams has an average of 10 students in three of his science classes. Behavior and off task engagements have become a routine disruption for the majority of students with special needs in her classes. In one of his classes, she has two students with autism who attend with an Instructional Assistant, who sits with them during each class.
Scenario 3:
Mr. Hamilton teaches 5 PE (Physical Education) classes with over 40+ students in each class. His challenge class is the weightlifting class with 42 students and three students from the self-contained EBD (Emotionally Behavioral Deficiency) class where students are only allowed to attend one PE class which happens to be the weightlifting class. All three students are prone to violent outbursts and threats to the teacher and other students. One was suspended for 45 days and sent to an alternative school program for punching another student in the face because he looked at him funny.
IDEA Inclusions
The new education mandates of NCLB (No Child Left Behind) and AYP (Adequate Yearly Progress) along with amendments to the IDEA (Individuals with Disabilities Education Act) have presented a real challenge to educating students with special needs in mainstream classrooms. In schools with limited federal and district funding, the challenge is real and definitively impacts educational access for special education students.
Scenario 1:
The impact on teachers in classrooms is measured in increased discipline referrals and academic disconnect between students and teachers. The reality for Mrs. Hanson is that she needs to have professional support from the special education teachers in order to create behavioral contracts and interventions for the students with off task behaviors. The learning skills in reading and math for the other five students should have data documentation provided by each student's special education advisor. Mrs. Hanson can use the assessments to create reading and math lessons to address the deficiencies and provided measurable steps of academic success for each student.
Scenario 2:
For Mr. Williams, the approach needs to be proactive and specific in the form of a classroom management plan that addresses any off task behavior in the classroom. By simply posting 3-5 classroom rules and consequences, Mr. Williams can start the process of addressing behavior from a holistic whole classroom inclusion approach.
Scenario 3:
Mr. Hamilton needs administrative intervention in his PE class due to the possibility for injury given that a student has already been injured and the class has an overload of students. Placing an Instructional Assistant in the classroom will provide additional adult supervision for the three students and other students who may experience an occasional off task behavior in a weightlifting class with 42 students.
The reality is that regular education teachers are unprepared to handle the increasing mainstream of students unequipped to handle the academic and emotional expectations of a regular education classroom. The message is clear for school communities seeking legal and federal compliance. With inclusion of special education students in mainstream classroom, teachers must have access to professional development and additional teacher support to provide a quality education for society's most vulnerable students.