Proposed Changes to the DSM V in Diagnosing Autism: What Does This Mean for Students?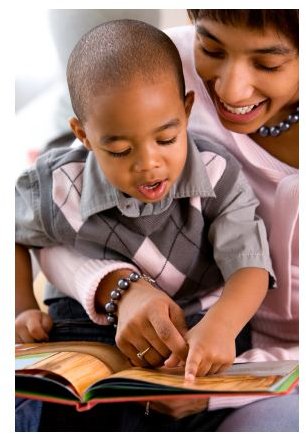 Will the new Diagnostic Criteria for Autism Deprive Children of Services They Need?
Children with special needs are often eligible to receive government funded and subsidized services. Inside of the education system, this takes on the form of an Individualized Education Plan, or "IEP." In our country, the Individuals with Disabilities Education Act (IDEA) states that students with disabilities qualify to receive an IEP. These plans entitle some parents to receive substantially more money for services than the average student without an IEP. A change in criteria for diagnosis of Autism and Aspergers may also mean a difference in the IEP and service eligibility for those with special needs who currently receive these critical services.
Should Parents & Teachers be Concerned?
Dr. Catherine Lord is the senior researcher of a pivotal study on autism just published in The American Journal of Psychiatry. She is also part of a panel that proposed the new criteria. Her study is being touted as the most extensive research of its kind.
In the study, over 4,000 autistic children were evaluated by doctors in the US and Canada. With the new DSM V criteria, 91% of the children qualified for a diagnosis, exhibiting six or more of twelve specified behaviors. Lack of social interaction, language delays, and poor eye contact are some of those included.
Implications of this study leave 9% of children undiagnosed, in what some professionals are calling a "best case scenario." Expert clinicians and previously diagnosed autistic children that partook in the study may, in fact, have presented a best case scenario, as less qualified clinicians and more ambiguous cases could leave a greater percentage of children without a diagnosis.
What are the Proposed Changes?
In the new DSM, several conditions, including Asperger Syndrome, will be combined into a category called "Autism Spectrum Disorder." Intellectual ability and fluent speech have differentiated the Asperger Syndrome (AS) diagnosis until now, and Dr. Bryan King of the Neurodevelopmental Disorders workgroup believes that this distinction will be made in the forthcoming DSM V.
Many parents and practitioners are left wondering why the criteria are changing at all. Dr. James Scully, Medical Director of the American Psychiatric Association affirms, "The proposed criteria will lead to more accurate diagnosis and will help physicians and therapists design better treatment interventions for children who suffer from autism spectrum disorder."
What Parents Should Know
The importance of receiving special education services cannot be understated. The National Research Council advocates intervention, especially early intervention in that it "makes a clinically significant difference for many children" (Wrightslaw.com). So then, how can parents of children with Aspergers, and Autism insure that they will receive the fundamental services necessary for an individualized education?
In their free, online "Special Education Survival Guide," Peter and Pamela Wright posit that, "As you begin to advocate for your child, you need to learn about school systems and how your district resolves problems and makes decisions" (p.23).
Two fundamentals of insuring your child will have and IEP include:
Understand the new diagnostic criteria for Autism, and insure that your child's diagnostician accurately assesses your child's behaviors within this context. If the 91% of children in Lord's study are receiving their diagnoses in a "best case scenario" as some suggest resulting from expert clinical diagnosis, make sure that you see an expert, or make yourself as knowledgeable as possible in order to promote a clinician's expertise about your child.
Know the law, and familiarize yourself with your rights as a parent of a special needs child. Wrightslaw.com can be a helpful resource.
While authors of the latest study believe that the new diagnostic criteria will not impede upon parental access to important services for their children, others make predictions about how diagnoses, services, and practices may be affected. As of now, we are left merely with speculations, and the imperative to take the important steps to advocate for our special needs children and their right to educational services.
Editor's Note: Azriela Jankovic, MA,Ed., education specialist, teacher, consultant, and doctoral student at USC, offers practical research-based practices to increase attention and learning.
References
Curie, C.A., Autism and IEPs: When Knowledge is Power. http://www.autismkey.com
Wright, P.W., and Wright, P.D. From Emotions to Advocacy: The Special Education Survival Guide. Available online at http://www.wrightslaw.com
American Psychology Association News Release (2012). DSM-5 Proposed Criteria for Autism Spectrum Disorder Designed to Provide More Accurate Diagnosis and Treatment
Building the Legacy, IDEA 2004: http://www.idea.ed.gov