How Nature Therapy Can Help Children With ADHD?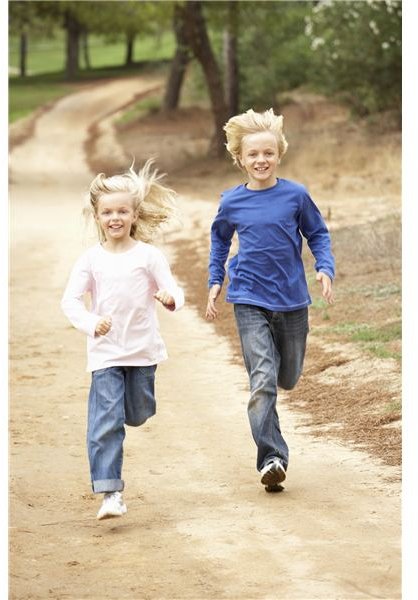 Nature Therapy Research
Using nature therapy as an alternative option for children with ADHD is a concept that is gaining momentum.
In Last Child in the Woods: Saving Our Children from Nature-Deficit Disorder [Algonquin Books, 2006], author Richard Louv devotes an entire chapter to the benefits of nature therapy for sufferers of ADHD. He quotes several studies demonstrating that a connection with nature can lead to an increase in cognitive functioning and attention spans, with higher concentration levels.
The connection with nature can be as simple as providing a picture of or a window view to greenery, such as lawns, bushes, and trees. It could also be as intense as an Outward Bound-type excursion into the wilderness. The more intense the "green therapy", the better the results.
A study conducted by Frances E. Kuo and Andrea Faber Taylor of the University of Illinois at Urbana-Champaign, also found that ADHD children tend to be calmer and sleep better at night as a result of "green" or nature therapy.
Other new initiatives include the Be Out There Campaign, designed by the National Wildlife Federation and First Lady Michelle Obama's Let's Move! While designed to benefit children in general, those with ADHD can benefit even more by engaging with the outside world.
Finding the Right Activities
While excursions to the great outdoors are not always feasible on a daily basis for the class, there are activities that can be done to encourage concentration levels in students with ADHD.
Prior to starting the school day, the child can take a walk outside. He could walk around the block at home prior to leaving in the morning. If he is within walking distance, he could walk to school.

Taking a nature walk during a lunchtime recess period or in the afternoon prior to starting homework will allow for a higher concentration level. The child will also be more likely to complete his schoolwork and homework.

Ideal walking locations include parks; however, exposure to grass, trees, bushes, and flowers, is the most important, even if it is in an urban setting. Increase walking intensity by locating local hiking and jogging trails.

Outdoor recreation during gym class, or after school through outdoor sports, can mentally recharge the child with ADHD. Any kind of outdoor exercise is beneficial.

Start gardening projects. The child could be supervised helping maintain the school grounds, volunteer at local parks, work in community gardens, or simply work in his own yard at home.

Take care of indoor plants. Especially during inclement weather when it is more difficult to get outside, the child can be in charge of caring for decorative plants in the classroom and at home.

Care for animals. The child could be supervised in taking care of an animal. Start small with a fish and work up to cats and dogs, who require more interaction. Visit local pet shelters and inquire about volunteer opportunities, such as dog walking.
It is important to point out that nature therapy is not intended to replace traditional therapies, such as medication for ADHD. It is designed to be used as a supplement to maximize the medicinal benefits.
Resources
Hodges, Rick. Take it Outside! Treating ADHD with Exercise. ADDITUDE.
Louv, Richard. Last Child in the Woods: Saving Our Children from Nature-Deficit Disorder. New York: Algonquin Books of Chapel Hill, 2006.
University Of Illinois At Urbana-Champaign (2004, August 30). Children With ADHD Benefit From Time Outdoors Enjoying Nature. ScienceDaily.