Before the Parent Teacher Conference
If you believe you have a child with ADHD in your classroom, the signs and symptoms typical of this diagnosis as well as possible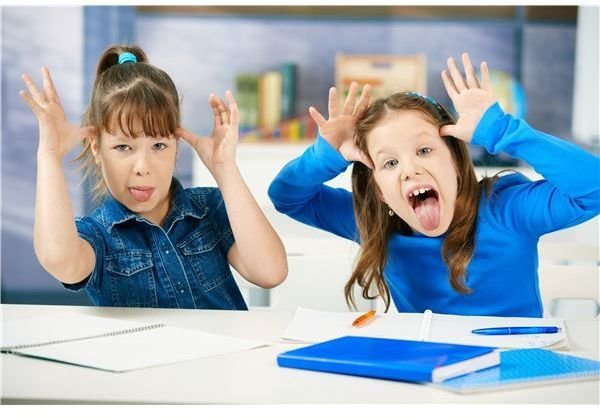 interventions should be discussed with parents as soon as possible. Before parent-teacher conferences, you should take careful notes of your observations regarding your student. It's also wise to double-check your notes against a list of ADHD symptoms in children. You are a professional who observes your students on a regular basis; but this discussion with parents may be difficult. Be certain you have your observation notes and support information accessible. You may even want to invite some special area teachers, such as art or music, to attend the parent-teacher meeting with you to discuss suggested parent interventions. Ask them to bring any notes that they may have about the child's signs and symptoms in the special area classrooms.
During the Conference
During the parent-teacher conferences, you will want to make sure to do the following things when talking with parents:
It is very important that you do not diagnosis the student with ADHD. A medical doctor must make the diagnosis. Your goal is just to let parents know that you have observed and recorded many ADHD signs and symptoms in children for their child. You are concerned that the student may have ADHD, and you are suggesting that parents take their child to his or her pediatrician.
Be prepared to share notes and specific details with parents who are sure to have many questions about your suggestion. If you feel these particular parents will be upset, you can invite the school counselor or principal to the meeting to help answer questions the parents may have about students with ADHD symptoms and interventions.
Have information available at the meeting to give to parents about possible parent interventions. Some types of information that parents may want include a checklist of signs, symptoms and interventions–medications and alternative therapies. Ask the school counselor to help you gather this material before the parent-teacher conferences.
If parents become very upset or the conference runs long, schedule a follow-up parent-teacher meeting. Nothing has to be decided that night. Sometimes, parents need time to digest the information that you presented them about the ADHD signs and symptoms and interventions.
Following Up
You may want to follow up with parents if a second meeting was not scheduled. You could do this with a quick phone call or an email, whichever form of communication the parents prefer. During the follow-up, you will want to:
Find out if parents are planning to or have taken the child to the doctor after the discussion at the parent teacher conferences
Answer any more questions the parents have about students with ADHD symptoms and ADHD parent interventions
Offer your encouragement and support for the student and his family
Remind parents you are available to answer questions and fill out questionnaires from the doctor.
References
ADDitude Magazine: Talking With Your Child's Teacher
The writer has utilized her personal experience as a 3rd, 4th, and 5th grade teacher