Art and Song Activity
Beginning every September 15th and running through every October 15th, Hispanic Heritage Month is celebrated here in the U.S.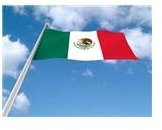 How can you incorporate this into your lesson plans for each subject?
Get your students busy making maracas using small paper bags, dried rice, paintbrushes and tempera paint, real maracas, a CD player and a Latin music CD. Include a musical lesson for Hispanic Heritage Month lesson plans for K-5 students.
Pass out paper bags, paintbrushes and tempera paint to each student. Have them paint designs on their paper bags. Once the paint has dried, pour a small amount of rice into each child's bag and close the top securely with a rubber band.
Put the CD into the CD player and set the mood for the children. Shake your own maraca in time with the rhythm of the songs and encourage the students to do the same, as well as dancing and singing along with the music. The more shy students can simply shake their maracas in time with the music, if they prefer.
Travel in Mexico
Teach your classroom about Mexico by "traveling" in this country virtually. Trace and cut out a large sombrero on colored paper. Hang it on a bulletin board, ready for word-brainstorming.
Check out "Look What Came From Mexico," written by Miles Harvey and read it to the classroom. After reading the book, help the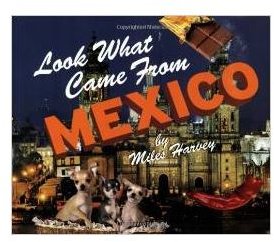 students find Mexico on a world map. Talk about the different words students can use to describe Mexico and write them on the sombrero.
Use online technology for this part of your lesson. Use a website like Global Trek and learn about Mexico. After the online lesson is over, use the paper sombrero and brainstorm more descriptive words.
Make up a three-ring binder titled, "Look What We Learned About Mexico." Assign the class to write a one-page story about what they have learned about this country, then clip each story into the book.
Teach the students they can learn simple Spanish words to communicate as you read "Say Hola to Spanish" to the class. After they have listened to the story, have them add Spanish words to the word-sombrero. Give your students some fun with the "Pinata Concentration Game," which you can find online.
U.S. Geography Lesson
Ask your students if they recognize U.S. place names like San Diego, San Francisco, Pueblo, Florida, Montana, California, Arizona, Colorado, San Antonio, El Paso, Los Angeles, San Jose or Santa Fe. All of these states and cities are names with Spanish origins. Assign your students to find more place names with Spanish origins.
English-Spanish Dictionary
Your students probably don't know that some common words in the English language have Spanish origins. When they go to the cafeteria for lunch, they are describing an English word with a Spanish origin; the same goes for canyon, no, armadillo, banana and chocolate.
Other English and Spanish words sound similar. Think about salad and ensalada; much and mucho; color and colores; music and musica.
Make up a list of Spanish and English words and ask each student, one at a time, to read the Spanish word, find and read its English equivalent.
Hold a Spanish vocabulary lesson, using numbers and colors. Help your students to make up books that teach Spanish numbers and colors. Introduce uno, dos, tres, cuatro, cinco, seis, siete, ocho, nueve y diez (one, two, three, four, five, six, seven, eight, nine and ten). Using colored construction paper, do the same with color words: amarillo, anaranjado, azul, blanco, cafe, gris, morado, negro, oro, plata, rosado, rojo y verde (yellow, orange, blue, white, brown, gray, purple, black, gold, silver, pink, red and green). [2]
Biographies
Assign your class to write biographies on famous Hispanic persons. Provide the names: Captain Angela Salinas, Vasco Nunez Balboa, Queen Isabella of Castille, Simon Bolivar, Tito Puente, Miguel de Cervantes Saavedra, Juan Ponce de Leon, Salvador Dali, Pablo Picasso, Roberto Duran, Antonio Carlos Jobim, Julio Iglesias, Andres Segovia, Emiliano Zapata and Lee Trevino. Ask them to seek and learn two new facts about the Latino they select, then have them share what they have learned with their classmates.
Trivia Game
Send students on a virtual trivia scavenger hunt. Assign each student a question and have them look for the answer in the library or online:
What is one of the accepted roots of the word "mariachi?" "Mariachi" is a variation of the French word, "mariage," which means marriage or wedding.
What event do Mexicans and Mexican-Americans celebrate on September 16? Mexico's Independence Day.
Who is the city of Galveston, Texas named after? Marshall Bernardo de Galves.
What historic Puerto Rican event is remembered on September 23? El Grito de Lares.
What does Cinco de Mayo celebrate? The Mexican defeat of the invading French forces at the Battle of Puebla. [2]
More than just dry history in the pages of the history books, Hispanic heritage celebrates the contributions of Latinos worldwide, spanning centuries. The music, food, literature, words and places where Hispanics have made their mark are all around you and your students. Help them to learn Hispanic heritage, appreciate it and celebrate it, using your Hispanic Heritage Month lesson plans for K-5 students.
References and Image Credit
Scholastic: Bring Hispanic Heritage Month to Life
Image Credit: Mexico Flag by Salvatore Vuono under FreeDigitalPhotos.net Terms of Use