Carle's Youth
Born to German immigrants Johannah and Rich, Carle's mother grew homesick for Germany and moved the family back to Stuttgart when he was six. He was educated at the local art school. His father enjoyed drawing and would often share sketches with his son.
His father was drafted into the German Army to fight in World War II. He was captured by the Soviets and returned a "sick man," Carle said, "psychologically, physically devastated" and weighing only 85 pounds.
One of Carle's art teachers opened his life to the "Forbidden Art" of German Expressionists and Abstract Artists. This action could have landed Herr Krauss in jail. The government considered these people to be dangerous degenerates.
At 15, Carle was conscripted to dig on the Siegfried line, a network of trenches and bunkers stretching 390 miles along the western border of Germany. He saw combat victims up close. His home in Stuttgart was left without a roof, doors or windows, but it was the only one remaining with walls.
In 1952, he arrived in New York City with $40 in his pocket. He got a job as a graphic designer for the New York Times. He was drafted into the US Army during the Korean War and was stationed in Germany as a mail clerk.
He returned to New York and his old job at the Times. Eventually he became art director at an advertising agency.
Carle's Big Break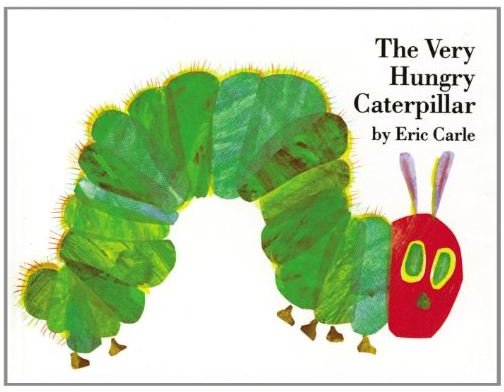 Bill Martin Jr., a teacher and author, saw a lobster Carle had drawn for an ad. He asked him to illustrate a book for him. Brown Bear, Brown Bear, What Do You See? was published in 1967 and became a best seller.
Carle stepped out on his own, producing 1,2,3 to the Zoo and The Very Hungry Caterpillar in the next two years. He became known for his unique use of collage, die-cut pages and other original elements. The Very Lonely Firefly features twinkling lights. The Very Quiet Cricket plays a chirping sound when the last page is turned.
He produced a series of split-page books, such as My Very First Book of Motion, where children flip through the top and bottom parts of the book to match an animal with its style of movement.
While some books for kids focussed on one education element (alphabet books, number books) Carle's managed to encompass numerous lessons. The Very Hungry Caterpillar is at its heart the story of the life cycle of a butterfly. It also includes the days of the weeks, counting and a lesson on proper diet.
Carle's Collage Style
Carle does not strictly draw or paint his pictures. Rather, he builds them. He begins by painting various colors and textures onto tissue paper. He lets them dry before storing these samples by color.
To create an animal, for instance, he makes a sketch on transparent paper. He selects a tissue of the proper color then trims the drawing and tissue together. He glues the tissue onto a blank illustration board. He continues this process, piece by piece, until he has built a boldly textured butterfly or peacock.
To read Carle's own instructions on how to illustrate like him, go to his website where you can download a PDF: https://www.eric-carle.com/EricCarleCollageMakingInstructionSheet.pdf. Or you can see him describe how he built Brown Bear: https://brownbearandfriends.com/technique/
His Museum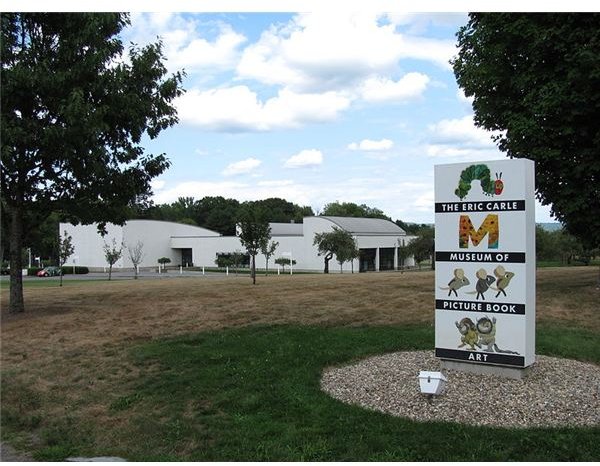 In 2002, he opened the doors to The Eric Carle Museum of Picture Book Art, a 44,000 square foot facility in Amherst, Massachusetts. The museum celebrates the technique and variety of illustration in children's books. It has welcomed more that 500,000 visitors to date.
The museum holds exhibitions of various artists. It conducts classes on painting, drawing and collage. Books, art materials and gifts are for sale at the shop.
References
Photo of the Eric Carle Museum of Picture Book Art by John Phelan (Own work) [CC-BY-3.0 (http://creativecommons.org/licenses/by/3.0)], via Wikimedia Commons