The Life & Continuing Influence of Dr. Seuss or Theodor Geisel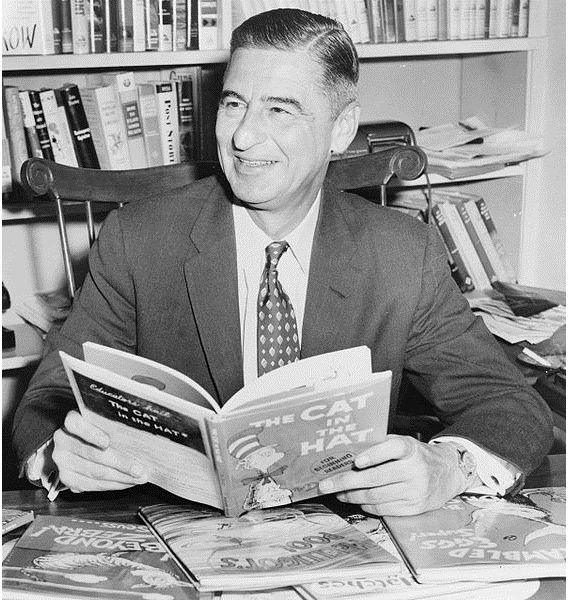 Dr. Seuss (born Theodore Geisel on March 2, 1904) was one of the most influential children's authors and illustrators of the 20th century. After his death on September 24, 1991, he remains a strong force. In 2009, Green Eggs and Ham sold over a half-million copies. His brainchild, Beginner Books by Random House, continues to produce books for emerging readers.
Early Years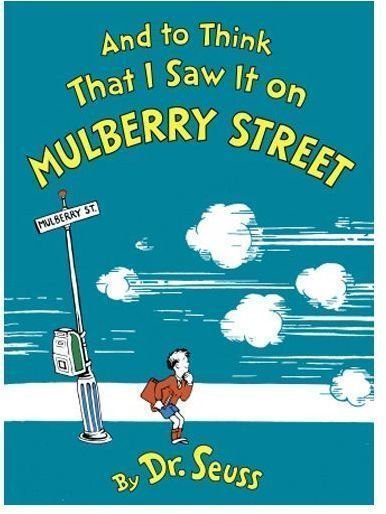 Geisel was born to Theodor Robert and Henrietta Seuss Geisel in Springfield, Massachusetts, not far from the Mulberry Street featured in his And to Think That I Saw it on Mulberry Street. His grandparents were German immigrants. He began his study of art at Springfield Central High School.
He attended Dartmouth College and rose to editor-in-chief of the Jack-O-Lantern humor magazine. When he was caught drinking gin with nine of his classmates, the administration forced them all to quit their extracurricular activities. Geisel continued to write for Jack-O-Lantern in secret under the pen-name Seuss.
After graduating in 1925, Geisel moved to England and attended Lincoln College at Oxford, intending to earn a Doctorate of Philosophy in English Literature. He met Helen Palmer, who he would soon marry, and returned to the United States without the degree.
So Dr. Seuss never truly became a doctor.
The Start of His Career
He began submitting articles to Life, Vanity Fair and other magazines. He drew advertising for NBC, General Electric and other companies, including Flit insecticide. His catchphrase "Quick, Henry, the Flit!" became immensely popular throughout the country. It was the "Got Milk" of his day.
In 1935, he drew a comic strip about a traveler named Hejji, but it was cancelled after three months. The strip featured goats joined at the beard, which would reoccur in his only feature film The 5000 Fingers of Dr. T. His energetic elephants are precursors of Horton.
In 1937, after more than twenty rejections, Geisel published his first children's book: And to Think That I Saw it on Mulberry Street. He wrote four more books before the start of World War II, including Horton Hatches the Egg.
After the start of the war, Geisel turned his attention to propaganda. He published 400 political cartoons in two years for PM, a New York daily newspaper. He was highly critical of Hitler, Mussolini and non-interventionists. Americans who chose to stay out of the war swirling around them, including Charles Lindberg, he depicted as ostriches with their heads in the sand.
He supported the internment of Japanese-Americans during the war and was quoted:
But right now, when the Japs are planting their hatchets in our skulls, it seems like a hell of a time for us to smile and warble: "Brothers!" It is a rather flabby battle cry. If we want to win, we've got to kill Japs, whether it depresses John Haynes Holmes or not. We can get palsy-walsy afterward with those that are left.
His cartoons and views from this era are compiled in the book Dr. Seuss Goes to War.
In 1943, he joined the army. He became Commander of the Animation Department of the First Motion Picture Unit. He produced training films such as Our Job in Japan and the Private Snafu series.
Post-War Seuss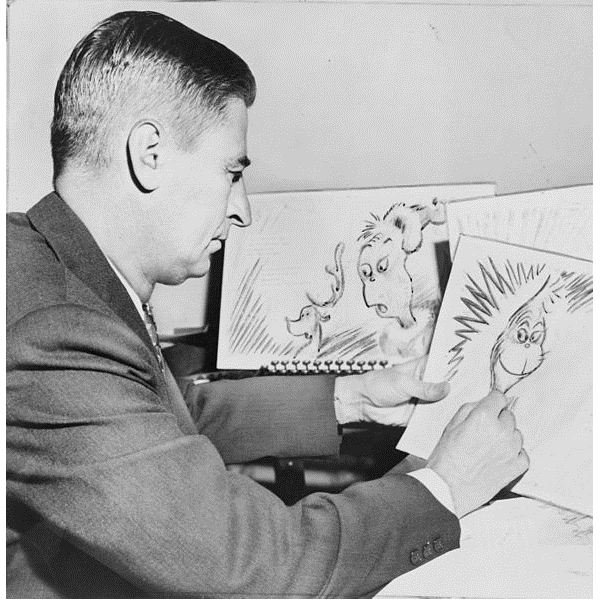 After the war, Geisel and his wife moved to La Jolla, California. He returned to producing children's books, including If I Ran the Zoo in 1950. A 1954 report by Life magazine on childhood illiteracy revealed that many American children were not learning to read because their books were too boring.
In reaction, William Ellsworth Spaulding of Houghton Mifflin produced a list of 348 words every first-grader should know. He challenged Geisel to trim the list to 250 and craft "a book children can't put down" using only those words. The result was The Cat in the Hat.
Geisel worked his political views into some of his books, including an apology for his wartime anti-Japanese views. In 1954, he dedicated Horton Hears a Who to a Japanese friend. The book is an allegory for the Hiroshima bombing and the US occupation of Japan after the war. It stresses how fragile a culture can be, depicting the community of Whoville as a microscopic town almost destroyed by accident.
The Sneetches delivers a lesson on racial equality by depicting the star-bellied sneetches mistreatment of the sneetches with no stars.
True Pronunciation of "Seuss"
Alexander Liang, Geisel's collaborator with the Jack-O-Lantern, wrote the following:
You're wrong as the deuce
And you shouldn't rejoice
If you're calling him Seuss.
He pronounces it Zoice.
Geisel switched to the more common pronunciation because he considered it advantageous to be associated with Mother Goose.
He also used the name Theo LeSieg (Geisel spelled backwards) for anything he wrote but did not illustrate himself.
Seuss in the 21st Century
Geisel's work continues to sell well in the years after his death. Numerous learning games and apps have been produced. The Cat in the Hat Knows A Lot About That is a TV show covering topics of all sorts. Seuss Landing is a prominent part of the Islands of Adventure theme park in Orlando, Florida.
Bright and Early Beginner Books continue to be produced. The imprint has launch the careers of PD Eastman, Stan and Jan Berenstain and many others.
Johnny Depp has agreed to produce and perhaps star in a film about Geisel's life.
Geisel and Helen Palmer never had children. About this, he said: "You have 'em, I'll entertain 'em."
On Geisel's birthday, March 2, we can celebrate Read Across America Day. Teachers, parents and students work together every year to encourage childhood literacy. The National Education Association has suggestions to make March 2 and every day a great day to read.
References
Photos of Theodor Geisel in the Public Domain via Wikipedia