Celebrations of Mothers Throughout History & Around the World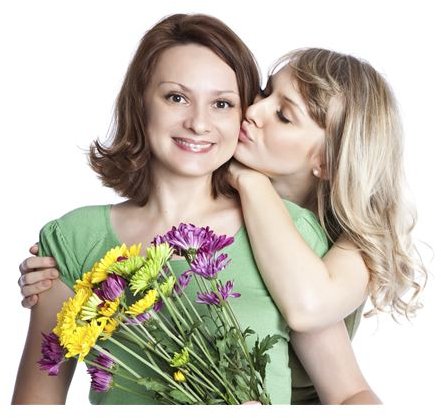 When you buy a card for your Mom on Mother's Day, I bet you don't realize what a long-standing tradition you are upholding. Throughout the world, civilizations have often had holidays and customs of honoring mothers. Some have even worshiped a divine symbol of motherhood. These celebrations may coincide with the blossoming of spring or be connected to other holidays. Learn about the traditions of honoring motherhood that have been celebrated throughout the years.
Ancient Goddesses
The ancient Egyptians held an annual festival for the goddess Isis. She is the mother of Horus, the first ruler of Egypt, and is called "Mother of the Pharaohs". She is commonly depicted on a throne suckling the infant Horus, an image quite similar to traditional displays of Mary and Jesus.
As their empire grew, the Romans took to worshipping Isis and other foreign mother deities. Cybele from Anatolia (modern Turkey) and Rhea from Greece gradually became more popular than the Egyptian goddess. Cybele and Rhea became so similar in Rome and Greece as to be nearly interchangeable. The Romans eventually took the concepts of the other deities to craft their own Magna Mater, or "Great Mother." Celebrations of Magna Mater often became so wild and decedent that they were discouraged.
European History
By the 16th century, Roman traditions in Europe were being replaced by Christian ones. The Roman Magna Mater holiday in spring became part of the fourth Sunday of Lent. On that day, Christians celebrated the Virgin Mary and the church in which they were baptized, known as their "Mother Church." A 17th century clerical decree in England broadened the focus of the day to include all mothers. This day was named Mothering Day.
Mothering Day was especially kind to the working class. Laborers were allowed to travel back to their hometowns and given a reprieve from Lenten fasting. Feasts, flowers and the return of distant relatives marked the holiday.
Mother's Day in America
The New World settlers did not carry with them the English celebration of Mothering Day. Emphasizing conservative Puritanism, the settlers abandoned most holidays and returned to a stern focus on God. Easter and Christmas were somber occasions celebrated in sparsely decorated churches.
Not until after the Civil War did a holiday for mothers return to the discussion. Julia Ward Howe, author of the Battle Hymn of the Republic, wrote a moving piece of verse in 1870 in reaction to the horror of the war. (See Mother's Day Proclamation below.) Howe pushed to establish a day to celebrate peace and the values taught by our mothers. "Our husbands shall not come to us reeking with carnage," she wrote. "Our sons shall not be taken from us to unlearn all that we have been able to teach them of charity, mercy and patience."
Howe's Mother's Day was celebrated on June 2nd, although she hoped for it to be July 4th alongside the nation's birthday. The day was observed in 18 northern states. Howe herself payed for most of the festivities. They died out after she stopped funding them herself. Yet, the seed had been planted. West Virginia community activist Anna Reeves Jarvis picked up Howe's flag and established Mother's Friendship Day to reunite families torn apart by the Civil War. After her death, her daughter Anna M. Jarvis petitioned her mother's former church in West Virginia to celebrate mothers and peace. Her petition was granted and on May 10, 1908, the first Mother's Day occurred, drawing a crowd of over 400. White carnations were distributed. The flower remains a symbol of the American holiday.
By 1909, forty-six states as well as parts of Mexico and Canada were celebrating the day. In 1914, Woodrow Wilson made it a national holiday.
The holiday flourished in America. Commercialization was soon to follow. The business journal Florists Review even stated that "this was a holiday that could be exploited". Jarvis aggressively fought the business forces spoiling the holiday. In 1923 she sued to stop a Mother's Day event. In the 1930s she was arrested for disturbing the peace while protesting the sale of flowers at an event for the American War Mothers. She petitioned to stop a Mother's Day stamp featuring her mother and a vase of white carnations.
Mother's Day Throughout the World
Mothers are commonly celebrated with gifts, flowers, a day off and a meal they do not have to cook. Different world cultures add their own special twist, sometimes in spring and sometimes not.
Mexcico – Mexico traditionally celebrates mothers on May 10th with a song sung by the family or a hired band. Mother's Day is the most popular card-sending day in Mexico.
Japan – Japan holds an art contest every four years on the second Sunday of May. Children submit drawings of their mothers. The winners are taken on a tour of Japan and other parts of Asia.
Ethiopa – Ethiopia holds Mother's Day at the end of their raining season on the 2nd Sunday of May. Sons bring a bull or a lamb. Daughters bring butter, cheese, vegetable and spices. Together, they make a traditional dish for their mother.
Finland – In Finland, the family rises early and takes a walk on the second Sunday in May, gathering spring flowers, particularly the white and aromatic valkovuokko. Back home, mom is presented with a bouquet and breakfast in bed.
France – France, following World War One, focussed on repopulating the country. Bronze medals were given to women with four or five children. Silver went to those with six or seven. A gold medal was awarded for eight or more. This was celebrated on the last Sunday of May.
Sweden – Sweden sells plastic flowers for the Red Cross on the final Sunday in May. The proceeds are given to mothers and children in need.
India – India has celebrated its mothers for centuries with a ten day festival called Durga Puja in October. The ancient tradition commemorates the divine mother Durga and has become one of the largest events in India. Families decorate their homes and spend weeks preparing gifts.
Argentina – Argentina surprises its mothers with gifts and candy on the third Sunday in October. Children encircle their mothers and read them poetry before opening a door to reveal their grandmothers joining the party.
Yugoslavia – celebrates three successive family Sundays in December. On Children's Day, three days before Christmas, the children are tied up until they promise to be good. The next week is Mother's Day, when the mother is bound until she delivers candy and gifts. After that comes Father's Day, where dad is tied up until he promises lavish presents.
Mother's Day Proclamation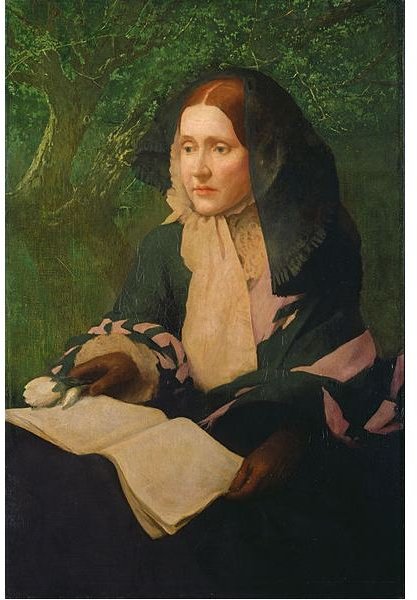 Julia Ward Howe, Boston, 1870
Arise, then, women of this day!
Arise all women who have hearts,
Whether your baptism be that of water or of tears
Say firmly:
"We will not have great questions decided by irrelevant agencies,
Our husbands shall not come to us reeking of carnage,
For caresses and applause.
Our sons shall not be taken from us to unlearn
All that we have been able to teach them of charity, mercy and patience.
"We women of one country
Will be too tender of those of another country
To allow our sons to be trained to injure theirs."
From the bosom of the devastated earth a voice goes up with
Our own. It says, "Disarm, Disarm!"
The sword of murder is not the balance of justice!
Blood does not wipe out dishonor
Nor violence indicate possession.
As men have of ten forsaken the plow and the anvil at the summons of war.
Let women now leave all that may be left of home
For a great and earnest day of counsel.
Let them meet first, as women, to bewail and commemorate the dead.
Let them then solemnly take counsel with each other as to the means
Whereby the great human family can live in peace,
Each bearing after his own time the sacred impress, not of Caesar,
But of God.
In the name of womanhood and humanity, I earnestly ask
That a general congress of women without limit of nationality
May be appointed and held at some place deemed most convenient
And at the earliest period consistent with its objects
To promote the alliance of the different nationalities,
The amicable settlement of international questions.
The great and general interests of peace.
References