Why Are People Burying St Joseph Statues Upside Down?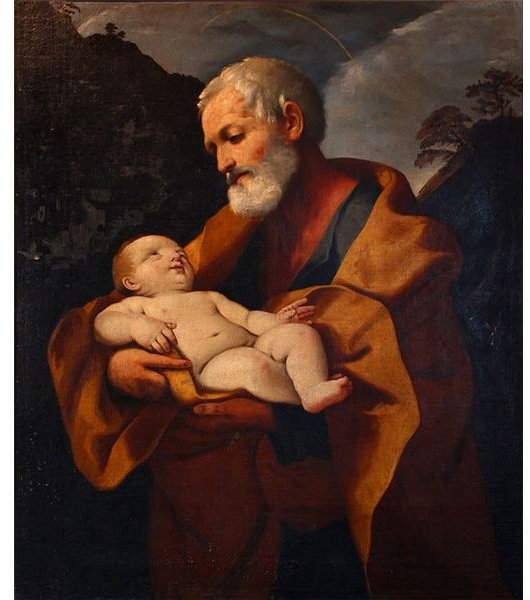 Who was Saint Joseph?
[caption id="" align="aligncenter" width="600"]
Saint Joseph was the Earthly father of Jesus Christ. From the accounts in the Holy Bible we learn that he raised Jesus and took full responsibility of him even though he didn't have to. Mary, the mother of Jesus, was pregnant with a child and Saint Joseph knew that it was not his child. He, however, protected Mary and loved and cared for her. If he had rejected her she would have been stoned to death. God sent forth an angel to St. Joseph who told him that Jesus was the Son of God and God wanted St. Joseph to raise Jesus because he had good values and a good heart. St. Joseph was a carpenter and a family man and had all the qualities a father should have. He sacrificed his home and moved to Egypt to protect Jesus from King Herod. St. Joseph sacrificed his home for his family and made a new home no matter where they went. It is for this reason that people pray to St. Joseph to help them find a new home or when it comes time to sell their existing one. Praying to St. Joseph is one thing, but why do you find people burying St Joseph statues?
Why Upside Down?
[caption id="" align="aligncenter" width="600"]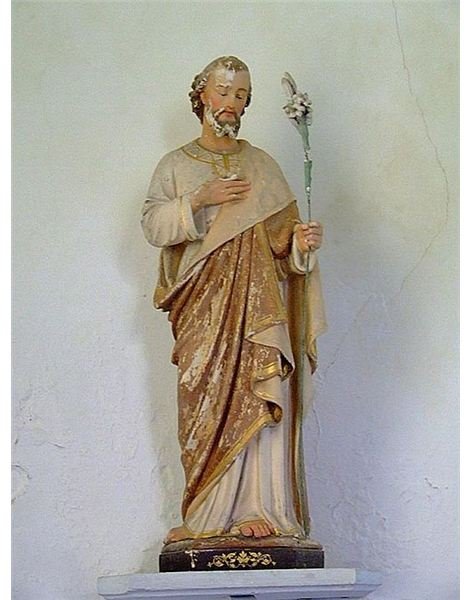 Saint Joseph's Statue[/caption]
There is plenty of anecdotal evidence that burying St Joseph statue upside down in your yard will help sell your home faster. It is said that St. Joseph blesses the person who is burying the statue and helps him find a new home just as he did for his family in Egypt. The Bible portrays St. Joseph as a family man and as the head of the family he was responsible for taking care of his family. People believe that just as St. Joseph took care of his family he would help others in doing the same. After the house is sold, one should remove the statue and take it with them. It is believed that leaving the statue buried will cause the house to sell over and over. The statue should be removed from its burial grounds and taken to the new home and placed in a honorable spot to give thanks and respect to St. Joseph for helping to sell the home.
History of the Tradition
There are many different stories as to how the tradition of the burial of St. Joseph's statue got started. One of the best known stories is that St. Teresa of Avila initiated the tradition in the mid 1500's. St. Teresa of Avila was a nun and a Christian mystic and decided to turn to church life at a very early age. She founded an order of Carmelite nuns known as the Discalced Carmelites. The order of nuns became quite famous and St. Teresa wanted to build another convent to start a new chapter of the order. However, she was having difficulty finding land and in order to find new land she told her nuns to pray to St. Joseph and bury medals of him that had been blessed on their property. The nuns did exactly what St. Teresa said and within a short period of time they found new land for the convent. After this, people started burying medals of St. Joseph in order to find a new home and later on started burying statues of the Saint in the ground to get an offer on their property for sale.
Today's Customs about the Statue
Today many people believe that burying St. Joseph's statue in one's yard during the sale of their home will help them to sell the home. The tradition continues today in many Western countries and St. Joseph, known as the house selling saint and also the patron of saints of families, is thought to make the wishes of those that bury his statue come true. There are many house sale kits that are available for people to buy which include a statue of St. Joseph along with a collection of other items which include a prayer card with a picture of St. Joseph and a prayer for selling the home printed on it, a candle which represents St. Joseph and some incense that are used while praying to St. Joseph. It is said that you should light the candle in a secure place, burn the incense and recite the prayer that is on the printed card. After reciting the prayer, the statue of St. Joseph should be buried in the yard and the candle and the prayer card should be kept together in one place. After this the prayer should be recited at least once a day. Many real estate agents as well as several modern day home owners frequently use the house sale kits to sell their home and testify that it works nearly every time. Image Credits: WikimediaCommons/Sainti Giovanii e Paolo by M0tty Statue de Saint Joseph dans la chapelle Sainte Camille de Chevigny, commune d'Étais-la-Sauvin (Yonne) by David Gestalder