Planning a nutrition curriculum for your preschool class? Use these ideas to implement a dairy lesson plan for preschoolers. Dairy is a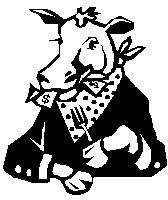 key element in the food pyramid and at least one day or more can be devoted to teaching your preschoolers the importance of dairy in their diet. Some of the concepts children will learn with a dairy lesson plan include:
What kinds of foods are considered dairy products?
Where do dairy products come from?
Where is dairy on the food pyramid?
Food Pyramid
Using ChooseMyPlate.gov, create a food guide pyramid for preschoolers. Use your morning circle time to introduce the food pyramid to the children, letting them ask questions about each area. Be sure to point out the dairy section of the pyramid, and discuss which foods are dairy and which are not. Build upon the children's prior knowledge of dairy products and remind them that milk comes from cows and sometimes goats and that other dairy products are made from milk.
Ask the children which dairy products are their favorites. Which dairy items do they eat at home? What kinds of dairy products do they eat at school? Leave the food pyramid in a place where children are able to explore it on their own.
Cutting and Pasting
Collect several different types of food magazines. Provide scissors and glue sticks for your preschoolers and ask them to cut out pictures of dairy products from the magazines. You can then glue these pictures onto a blank food pyramid, or onto a blank sheet of paper. For an extension activity, see what other types of foods preschoolers can spot in the magazines. Where do these other foods fit in the food pyramid? A printable, blank food pyramid can be found on NourishInteractive.com.
Dairy Taste Tests*
Using a large posterboard, create a chart for each taste test you perform. Be sure to list each item your class tests, and allow the children to vote on their favorites by either placing a check mark on their favorites or creating a ballot box. Be sure to count the votes together. After selecting the winners of your taste tests, display the results for parents and other visitors to enjoy. Some ideas for preschool dairy taste tests:
Whole Milk vs. Skim Milk
Cheddar Cheese vs. American Cheese
Ice Cream vs. Frozen Yogurt
Cottage Cheese vs. Unflavored Yogurt
*Make sure you are aware of any dairy allergies in your classroom before preparing a dairy taste test.
Expand Your Curriculum
There are several developmentally appropriate children's books available to develop your dairy curriculum: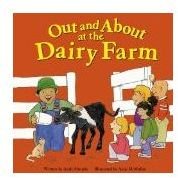 Out and About at the Dairy Farm. by Andy Murphy
Dairy (A Rookie Read-About-Health selection), by Susan Derkazarian
All About Dairy, by Vic Parker
The Milk Makers. by Gail Gibbons
Farmer McPeepers and His Missing Milk Cows, by Katy Duffield
Planning a dairy lesson plan for preschoolers can be a fun way to introduce the food pyramid to your class. Beginning with the dairy section, expand your curriculum planning to include all areas of the food pyramid.