Big and Little: Lesson Plan Ideas for Preschool Children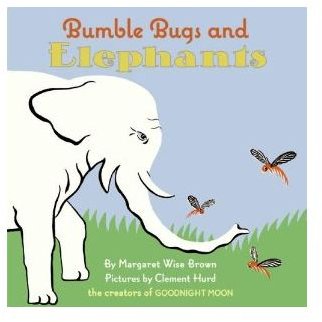 Little Picture Books With Big Ideas
Picture books provide an ideal way to introduce big and little. Lesson plan ideas for preschool children can easily incorporate these concepts along with an overall theme of opposites. The illustrations in the book help to show children what is meant by various opposite pairs that are mentioned. Here are several suggested titles that you can use in your own classroom:
**Bumble Bugs and Elephants, by Margaret Wise Brown and illustrated by Clement Hurd

**
This selection, by favorite author Margaret Wise Brown, is a charming story full of different-sized animals. The font size in the book also gets larger and smaller depending on what is being mentioned in the text.
Big Little, by Leslie Patricelli
The bold bright illustrations and simple text exploring opposites make this book a good choice for very young children and may be a nice selection for preschool students to read during classroom center time.
Eric Carle's Opposites, by Eric Carle
Preschoolers love Eric Carle's illustrations and will appreciate this simple lift-the-flap book showing various opposite pairs.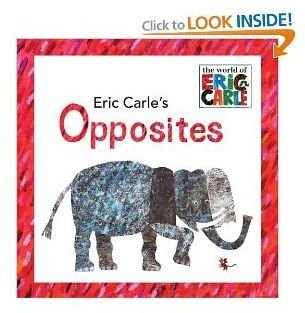 Big and Small: an Animal Opposites Book, by Lisa Bullard
This selection uses real photographs to show the difference between big and small as opposed to illustrations.
Too Big, Too Small, Just Right by Frances Minters and illustrated, by Janie Bynum
This book shows a pair of rabbits discovering a variety of scenarios involving opposites such as big and small, short and tall, and more.
Science and Math Activities
Many of the picture books mentioned above show large and small animals. Provide children with the opportunity to complete a math activity and sort animals by size. If there are pretend animals in the classroom, children can sort these into two groups: big and little. If no play animals are available, preschoolers can sort animal picture cards into groups containing big and little animals.
A similar activity that works well in the fall would be for students to go on a nature walk and gather fall leaves. Once back in the classroom, each child can sort his or her leaves into groups of little and big. This is a simple way to visually assess and check off whether children understand the concept of big and little or need additional practice.
Big and Little Art and Writing
After reading a variety of books, practicing sorting, and discussing the difference between big and little, you can incorporate an assessment component in which students respond to a prompt by drawing an animal that is big and one that is little. Each student can tell the teacher what animal he or she chose to represent each. The teacher can label each animal and the students can share their pictures with the class. This is another simple way to evaluate each child's understanding of the concept of big and little.
Children are naturally curious and interested in the concept of big and little. After all, they are little, but know they are growing bigger. Using these big and little lesson plan ideas for preschool children can expand your students' knowledge about practical application of this opposites pair.