Short, Funny Rhyming Poems for Preschool: Potty Training, Hand Washing & Counting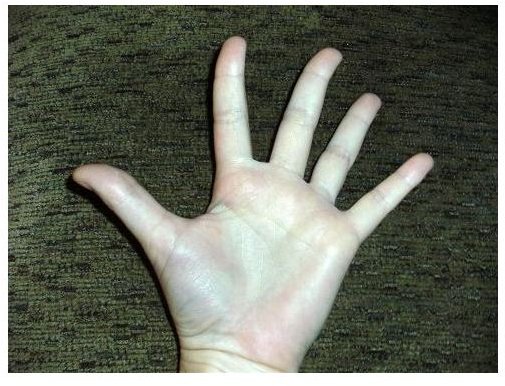 Teaching preschool aged children about rhyming words and nursery rhymes is an educational but fun method for improving the language skills, including vocabulary knowledge, of young children. Using short, funny rhyming poems is also a great way to teach younger kids other skills. Preschoolers love silly songs and will never suspect the following sing-song poems are also educational.
Potty Rhyme
Potty training is a skill that most preschoolers will have mastered as toddlers. However, even the oldest potty trained children may have accidents. To remind preschoolers about using the potty, use the following short, funny rhyming poem.
To the tune of "Twinkle, Twinkle, Little Star":
Tinkle, tinkle, little tot,
There you sit upon the pot.
Any second you will see,
Sprinkle, splash as you go pee.
Tinkle, tinkle, little tot,
There you sit upon the pot.
Using a silly song about using the toilet is also a great tool for teaching younger children to use the potty.
Hand Washing Rhyme
Hand washing is another skill that many preschoolers will have to be reminded of every now and again. Teaching the following rhyme will not only remind young children to wash their hands regularly, but will also help the kids wash for a long enough time by having the preschoolers sing this song while washing their hands.
To the tune of "Here We Go 'Round the Mulberry Bush":
This is the way we wash our hands,
Wash our hands, wash our hands.
This is the way we wash our hands
To scrub away the germs.
This is the way we use the soap,
Use the soap, use the soap.
This is the way we use the soap
To scrub away the germs.
Counting Rhymes
Learning to count numbers is a fundamental math skill that most preschoolers can learn. Even the youngest preschooler can learn to count to one to five or one to ten with these simple but fun preschool counting rhymes.
To the tune of "One, Two, Buckle My Shoe":
One, two, tie my shoe.
Three, four, shut the door.
Five, six, pick up sticks.
Seven, eight, stand up straight.
Nine, ten, count again!
The nursery rhyme "Five Fat Peas" is also a fun finger play:
Five fat peas in a pea pod pressed (Fist)
One grew (Thumb), two grew (Index finger), so did all the rest (Other fingers)
They grew and grew and did not stop (Raise hand)
Until one day the pod went pop (Clap)
Using rhyming poems is a simple and fun way to introduce or reintroduce important skills and concepts in the preschool classroom. Preschoolers of all ages and levels will love these funny rhymes about using the potty, hand washing, and counting. Each sing-song poem may be incorporated into a larger lesson plan or used in a lesson about silly songs.
References