Let's Explore Brazil! A Fun Preschool Adventure Lesson

Brazil is South America's largest state. Within the state lies exotic animals and plants/trees, tropical rain forests, rich culture, and the Amazon River (the world's longest river). Plan to spend about five days teaching this preschool lesson. Brazil lessons and activities can be broken up depending on how much time they have to dedicate to this preschool lesson plan each day.
Topic Area: This lesson plan will cover several subjects including geography, science, and art.
Note: It is important to know that some of the websites contain pictures which may be considered inappropriate for children because many of the clothing and costumes worn are quite skimpy. It is recommended that teachers look at these sites and pictures before showing them to the children so that they can make sure everything the children see is appropriate for them.
Materials Needed
Some items are necessary to teach this lesson plan. These include:
A map of South America
A map of Brazil
A large roll of paper
Plenty of crayons and paints (non-toxic and washable, such as Tempera paint)
Plenty of push tacks
Glue sticks
Pencils
Paint brushes
Small cups (for paints)
Safety scissors
A computer with printer (the teacher can use the one they have at home if they would like to)
Pictures of the animals, plants/trees, people, and culture
Writing paper
Day One
Before beginning the lesson, Brazil and South America maps should be posted around the classroom. Using the South America map, show the children which country Brazil is. Also, point out the Amazon River and tell the students that it is the largest river in the world. Spend time locating the rainforest areas on the map.
Now, use the map of Brazil to show the students where the Amazon runs through, rainforest areas, and point out the five major (most populated) states, such as Sao Paulo, Rio de Janeiro, Bahia, Distrito Federal, and Ceara. The capital of Brazil is Brasilia and it is located in Distrito Federal, the fourth largest state in Brazil. Briefly discuss these states, and the capital city, focusing on things like how urban they are, how they are similar and different when compared to the city and state you live in, prominent buildings and places of interest, and geography. Discuss what a tropical climate is and tell the students that Brazil has a tropical climate.
Day Two

Discuss the rainforests, some of its animals, its climate, and its flora. Tell the children about how most of the Amazon rainforest is located in Brazil as are approximately one-third of rainforest remaining int the world. The Amazon rainforest has more than 56,000 types of flora, 695 amphibians, 651 reptiles, 1,700 birds, and 578 mammals. Discuss what flora, amphibians, reptiles, birds, and mammals are. Some animals to discuss include jaguars, lizards, toucans, piranha, crocodillians, macaws, and spider monkeys. Discuss the tropical climate of the rainforest. It is humid and hot and for the entire year the temperature is 79 degrees Fahrenheit. Some flora to discuss include the cinchona tree, foxglove, coca, kapok trees, bromeliads, ferns cacao plant, orchids, Venus fly trap, and buttercups. Be sure to have pictures of each animal, plant, and tree to show the children.
Day Three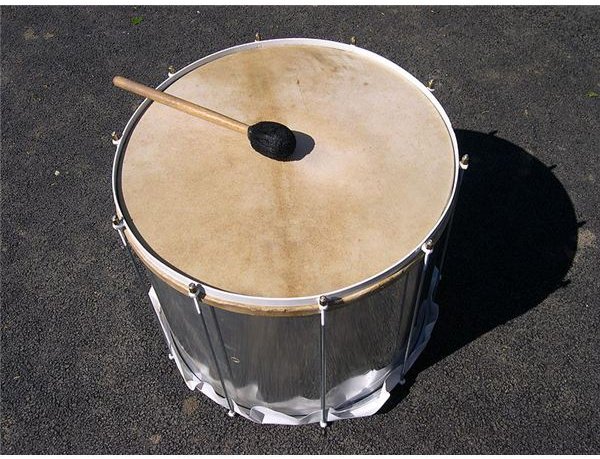 As part of your preschool lesson plans about Brazil, discuss some of the country's music. Most local libraries will have CD's with cultural music that can be borrowed for free or this type of music can be found for free on websites like YouTube if there is a computer in the classroom. The music on that site is not downloaded and it is legal to listen to it for free. Discuss samba, which is the one of the most popular genres of music in Brazil.
Obtain pictures of the main samba instruments used to show the students. If it is possible to obtain some of these instruments, bring them into the classroom and let the children try to play a song. Break the children into groups of four and let each group have a few minutes playing with each instrument. Samba music is mainly composed with percussion instruments and the most commonly used instrument include a surdo (a large brass drum), a cabaguinho (an instrument similar to a ukulele), a reco-reco (an instrument that is grated on one side and is made of wood or metal), and an agogo (it is heated with a rod and is composed of two steel cones).
Day Four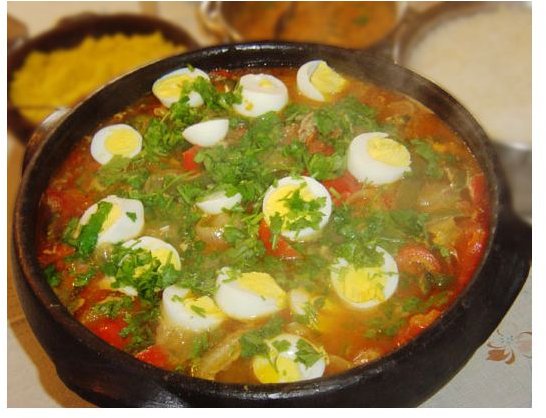 Take a little time to discuss the clothing, jewelry, foods, holidays, and traditions in Brazil. You can find videos about all of these things at the library. Just be sure to screen the videos first, because many costumes and clothing trends are "skimpy" and may reveal too much for children to see. Teachers can also choose to bring some traditional food in for the students to sample. Just be sure to find out if any of the students have any allergies, specifically food allergies, before letting any of them sample the food. It is also a good idea to make sure none of the students are on a special diet before letting them sample the foods.
Day Five
Using the large roll of paper, cover a blank wall with paper (don't go too high because the children need to be able to reach all of it). Use the push tacks to secure the paper to the wall. The children are going to create a mural of Brazil based on what they learned during this lesson plan. They will also need crayons, pencils, paints, paint brushes, and the small cups with different paint colors in them for this activity. Have them work together to create the city of Brazil on this wall mural. You may wish to have them draw and identify the five major states, the capital, the rainforest areas, and the Amazon River. In the rainforest, have them draw or paint some of the animals they learned about in the areas they would be in. For example, the Amazon dolphin would be in the Amazon River and a toucan would be in a tree.
Have fun with these activities! Brazil is a fascinating and magical place. Instilling an appreciation of other cultures now may inspire your students to be more than just arm-chair travelers in the future.