Three Books to Teach Preschool Safety Lesson Plans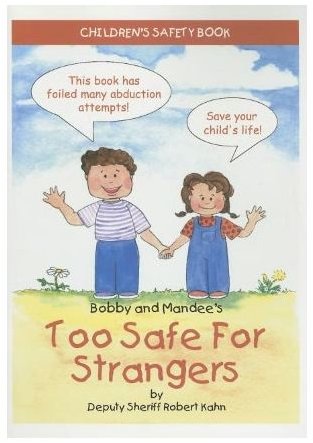 Child Safety
When it comes to increasingly dangerous situations, most can be eluded if kids are taught safety very early. This preschool safety lesson theme includes preschool safety lesson plans that can help in this prevention endeavor.
Child Abductions - Let's face it, children are lured away or taken by strangers ever year. The numbers are overwhelming, but children who know what to do in those circumstances can possibly refrain from being snatched from their loved ones.
Fire Injuries - Residential fires are evident in every city and every town throughout the entire U.S. Household fires cause hundreds of children to be burned or killed every year. There are some easy to remember steps a child can take to give them their best chances of surviving a house fire.
Gun Safety - Children who know what to do when they come in contact with a firearm are children that are well prepared to save a life of someone else or their very own. They might live in a home where a gun is located or while visiting their playmates they might come across a firearm in another child's home.
Here are some great books and activities that will educate your children on how to be safe when they are faced with any of these dangers.
Suggested Reads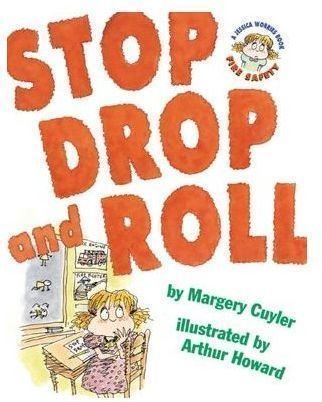 The first book is titled Too Safe For Strangers by Robert Kahn. This book offers mock scenarios to preschoolers and the characters in the book give examples on how the situation should be handled. They will learn that even if a stranger calls their name, it does not mean that it is safe to go to them.
The second book is titled Guns: What You Should Know by Rachel Ellenberg Schulson and illustrator Mary Jones. This book has a distinct way of giving preschool children examples of real guns and play guns. This book is neutral in its opinion of guns and focuses on keeping children safe by helping them to distinguish between guns that are real and those that are for play.
Activities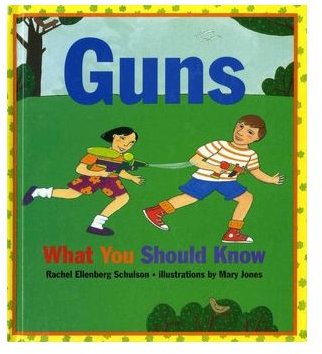 Book Discussion - You should discuss the concepts of the books with the children. You can discuss how to stay safe in a fire, ask them what they do if their playmate showed them a real gun, and what they would do if a stranger called their name asking them to go for a ride. It will help to ensure they know the correct answer for each topic so they know how to stay safe.
No, I Won't Go! - Using index cards, make up at least ten scenarios that would be deemed unsafe for the children when it comes to encountering a stranger or being abducted. When you talk to them about the scenario, have them all say in unison "No, I Won't Go!" This game will reiterate the fact that they must think on their feet and use them to run as well. They must also know this is a good time to go tell another adult what is going on. This game will be a fun way for them to learn a lifesaving skill.
Stop, Drop, and Roll - This game is one that is interactive as well. The students will all stand while practicing this easy technique that could lessen a fire injury to their bodies. It is also a good time to explain to them to stay low and crawl when they see smoke. Inform them, "If the smoke is high, you crawl low." This statement will save them from inhaling some of the smoke.
Gun Safety Game - Show the children pictures of different types of guns including those they play with and those that are real. Whenever you show the children a picture of a gun ask them if it is real or for play. Ask them what would they do if it was real. Ask them what would they do if their playmate wanted to play with the gun. Ensure that the children know what is the safest practice should they be exposed to a real gun.
This preschool safety lesson plan is an awesome way to teach your preschool children the basics in safety practices for everyday life. These lessons will also show them how they can become their own heroes.
References