Happy Birthday, Walt Disney! Preschool Lesson Plan Celebrating Mickey & Other Disney Creations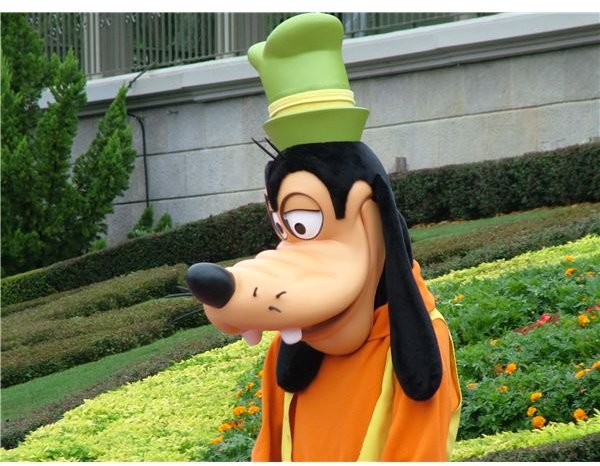 Happy Birthday, Walt!
Walt Disney's birthday is December fifth. Break up the usual winter routine by hosting a birthday party for Walt with your preschool class! Many children will not know who Walt Disney is but will recognize his whimsical animated creations such as Mickey and Minnie Mouse, Pluto the dog and Goofy.
Be sure children understand the concept of illustration and animation. An easy way to explain this to preschoolers is to tell them that an illustrator is the person who draws the pictures in a book. Animation is a fancy word for cartoons, and illustrators have to draw the pictures for cartoons, too. Explain to them that Walt Disney was an illustrator that drew cartoons like Mickey Mouse. Although this is a very simplified description of animation and illustration, it is one that your class will understand.
Lesson Plans
Sign In Activity: A few days before the birthday celebration, ask parents to allow children to bring a Disney themed stuffed toy to school for the birthday party. As a sign in activity, graph the types of toys children have chosen to bring to school. Bring the graph or chart with you to your morning circle time and count the number of different stuffed animals and toys the children have. Be sure to have a few extras on hand for children who forgot the bring one or did not have a Disney themed stuffed toy.
Circle Time: Since the plans for most of the day will focus on Mickey and other mouse related activities, choose a Disney book featuring Mickey Mouse and his friends such as Mickey Mouse Clubhouse: Whose Birthday Is It? by Sheila Sweeney Higginson. Fortunately, with the popularity of the Disney show Mickey Mouse Clubhouse, books featuring Mickey Mouse are in abundance. When the book is finished, discuss again the jobs of an animator and illustrator and explain that Walt Disney created Mickey Mouse way back in 1928. Try to find a picture of Walt's original Mickey Mouse from the animated feature, Steamboat Willie.
Arts and Crafts: Children will create mouse-eared party hats for this activity. It will be easiest to begin with plain colored party hats to create this craft. Allow each child to choose a colored hat and decorate it with pom pons, sequins, glue, and other craft materials. Give each child a piece of black construction paper and a piece of white chalk. Show children how to trace circles onto the black construction paper using a round plastic container lid and the white chalk. Have children trace two circles on their black paper and use safety scissors to cut the circles out. Have an adult attach the circles to the sides of the decorated party hats using a hot glue gun or a stapler.
Music and Movement: Give each child two aluminum pie tins to use as cymbals for this next activity. Find a recording of the Mickey Mouse March and play it for children, encouraging them to sing along if they know the words. Have children wear their party hats and use their pie tin cymbals and parade around the classroom or the school singing the Mickey Mouse March in celebration of Walt Disney's birthday.
Snack: Serve mouse themed food for a snack on Walt Disney's birthday. A healthy choice that children will enjoy would be grilled cheese sandwiches. Children can help spread the butter on the bread slices and place the cheese between the pieces of bread. After an adult cooks the sandwiches, use a Mickey Mouse shaped cookie cutter to make shaped sandwiches. If you are unable to find a Mickey shaped cutter, use a small, circular cookie cutter. Cut two circles to represent Mickey's ears and serve each child two small circles for snack or lunch.
Celebrating Walt Disney's birthday can be fun for both you and your class. Use your imagination and expand your lesson plan to include other Disney characters such as Snow White, Bambi, and Mary Poppins.
References