Dora the Explorer: Interactive Games for Preschoolers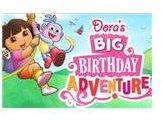 Dora the Explorer Games
You can find Dora games all over the Internet, but probably the best place to play them is at Nick Jr.com. This is a safe site to use with
children, and it has the largest selection of games that feature our bilingual heroine. Currently there are 62 games to choose from, but can you filter through these by type to find the learning experience you are looking for. Sorting games, adventure games, dress-up games, number games and letter games are just some of what you can expect to find here. What follows are some of my favorites.
The Adventure Games
The best all-round games are the adventure games. They are longer than the other games, and include a variety of different learning objectives. Each one is like a mini Dora episode. You set off on a quest to solve a pressing problem, and encounter a selection of educational obstacles along the way. Use the map and some early math and reading skills to advance to your ultimate goal. Most are suitable for 4-6 year-olds, but some are available for the 2-4 year-old age group. Just bear in mind that the majority of these games will take a few minutes to load as the gameplay is longer than some of the other examples here.
Number and Shape Games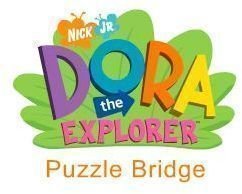 While there are some overlaps with the adventure games, Nick Jr. lists 19 opportunities for your preschooler to practice their number and shape skills. Navigate the 'Crocodile Lake', try the two player 'Candy Land' game, or take part in the 'Rapid River Race'. All of these and more are designed specifically to test early counting skills, shapes, patterns and some basic math terminology like 'more' and 'less'. This is why preschool teachers love interactive Dora the Explorer games.
Matching and Sorting Games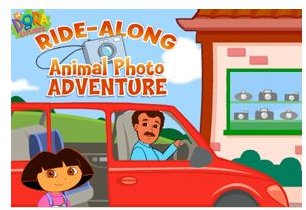 The matching and sorting games are a great way to introduce some preschool pattern work, but they are also good for developing computer literacy skills in young children. Collect the eggs and rescue baby pigs when 'Dora Saves the Farm', find ingredients in English or Spanish when you play 'Dora's Cooking in La Concina', or help Boots 'Find Floatie' by identifying a variety of colors and shapes. Games like these help make sorting activities fun for preschoolers.
Premium Games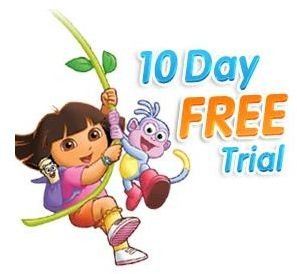 Nine of the 62 Dora the Explorer games on Nick Jr.com are listed as premium games. These are feature-length games that you download to play offline on your computer. Each one is about the equivalent length of about 4 of the adventure games, and costs $20. Use the try before you buy feature for 60 minutes of free gameplay to see if you like it, or lower the cost further by signing up for the Nick Jr. Arcade and have unlimited ad free access to 75 premium Nick Jr. games for around $60 per year.
Preschoolers love learning and Dora the Explorer interactive games like these are a great way to combine the two, and ensure that your students are engaged in a worthwhile educational experience. They develop fine motor skills, encourage language development, and foster basic math skills. Best of all, most of them are free, so why not try one today?