Preschool Clip Art: Flags of the World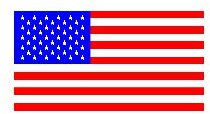 Where to Find Flag Clip Art
A few sites exist that have appropriate flag clipart for your class. Use these websites to print off colorful pictures (and some blackline masters) and have fun with the following activities.
ABCTeach.com - ABC Teach is a website dedicated to teaching at all levels of education. Numerous blackline masters of flags from around the world can be printed off from here. A few free colorful clip art pictures are available. Members have unlimited access to the colored clip art collection.
ClassroomClipart.com - Classroom Clipart allows you to do a search within their database for needed world flags. These are a little larger than some of the other sites.
EnchantedLearning.com - Enchanted Learning is a site geared toward preschool through third grade. They have an extensive collection of small flag clip art from around the world, as well as numerous printable activities and explanations of symbolism and coloring.
WorldAtlas.com - World Atlas allows you to choose clip art from countries all around the world, in two sizes. There is also an option to purchase flags.
Respect for the Flag
Introduce flags to the children by displaying a few different ones, including your home country, such as the American flag, the flag of the Olympics, and the United Nations flag. Ask them if they recognize any. Many will quickly pick out the home nation's flag. If it is an Olympics year, some may recognize that one. Explain that a flag represents a country and its people.
Read a book to the children that explains the symbolism of the American flag. These books often talk a little bit about respect, as well. Elaborate on ways of being respectful to the flag. Examples include holding it by the stick, or flagstaff, not letting it touch the ground, displaying it properly. Children can take turns holding the flag or parading around the room with one.
Keep real flags on hand for the children to use, in addition to posted clipart versions. Flags from around the world can be purchased through retailers of Montessori materials and some independent retailers. Also, leave out books of flags for children to peruse on their own.
Flag Activities
Put out children's atlases and flags of the world books for independent exploration. Use clip art to design your own posters to put on the walls. Display real flags to be examined and held. Look for maps that include flags with the various countries. Make cards or booklets.
Children can color their own flags and make their own booklets. Have a sample available for the children to copy. Enchanted Learning has color names written directly on the page. They can also try to match the blackline master to a printed card with the clip art on it, or to the actual flag on display. Those adept in art may wish to try to freehand draw or create the flags out of cut paper. Gluing activities can be set up ahead of time, where children have to glue the parts.
Create fun games appropriate for preschool – flag clipart can be used to make concentration, bingo, or dominoes.
Encourage children to create their own flags. They can think of their personal favorite colors and things. Draw pictures or glue clip art onto a rectangle. Invite them to share their flags with their friends.
Flags By Continent
Introduce children to the flags by continent. Tell the children the countries that each flag represents. Talk about the symbols and colors used on the flags. Notice if there are any similarities among the flags on a given continent, such as African flags tend to use red, yellow, and green colors.
Focus on one continent at a time, giving the children a chance to interact with the flags and follow-up activities. Use them in conjunction with other cultural activities, such as animals by continent, cultural celebrations, foods, etc. Take advantage of available preschool clip art. Flags around the world are a great way to introduce new cultures.