Preschool Activity to Learn About Family Heritage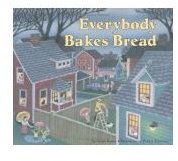 With the onset of computer technology, it has become a popular activity for many to investigate their family trees. Family heritage is a
wonderful topic to use in your preschool classroom when children find out about their families and realize their uniqueness. It can build self-esteem in every student as they share "My Family Heritage" to their classmates. It can also be used to celebrate the differences in people and build tolerance of those who are different. Studying heritage in the early childhood classroom can get families involved in a good way!
Here are the materials you'll need:
World map on a bulletin board near your story-time area.
Push pins
World globe
Book: Everybody Bakes Bread by Norah Dooley
Let's Begin!
Explain to your students that a world map is like a globe flattened out. Show where you live on both the globe and the map.
Read the book Everybody Bakes Bread. This is a story about a young girl who is restless at home on a rainy day. Her mother sends her on an errand, which takes her to the homes of several neighbors. In each home, she tastes baked goods from other countries and cultures. As you read the story, mark the places on the map where these recipes originated: Italy (Europe), Barbados (West Indies), India (mid East) South Carolina (Eastern U.S.), Lebanon (Mid East), Israel (Mid East) El Salvador (Central America)
Then discuss with the children that each of them have ancestors (grandparents, etc.) that have come from other places. You may have students that say things like, "I'm Italian!" or "I'm Irish."
Explain that people learn skills and customs from their cultural heritage, passing it down through the family. People may seem different because of how they dress, what they eat and how they celebrate holidays. Give some examples of how your family heritage has influenced you.
Family Information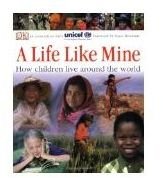 Tell students that their jobs will be to find out what countries their relatives came from.
Use a letter to send home with your students that explains the lesson and what you would like the student to bring to school. Here is a link for a letter that you can download: Letter to Parents
On the designated day, each child can share the information and, with your help, put a pin on the map. As a resource, if available at your library, use the book called A Life Like Mine (published in association with UNICEF). It provides pictures and information about children in 17 different countries, showing schools, games, food and homes.
Extension Ideas
To further extend the lesson, try one of these ideas:
1. Provide examples of food from different countries.
2. Invite a few relatives of the students to come and give a brief talk about their culture. Allow time for questions from students.
3. Provide music of other countries. The local library may be a good resource.
4. Include some other good books:
Grandfather's Journey by Allen Say
My Great Grandpa by Martin Waddell
Grandma Francisca Remembers by Ann Morris
Loving (Around the World Series) by Ann Morris
Discussing family heritage in the early childhood classroom can be such fun. Each child will learn "My Family Heritage" and understand what makes them unique. Hopefully each will learn acceptance of those who are different because we are all special in some way.