Four Fun Preschool Arts & Crafts for St. Patrick's Day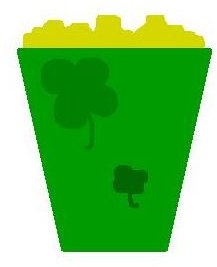 St. Patrick's Day
St. Patrick's Day, which is a holiday that is celebrated annually on March 17, is a feast day in celebration of Saint Patrick. Saint Patrick is the Patron Saint of Ireland, making St. Patrick's Day one of the most important national holidays of Ireland. Traditions associated with this religious, and increasingly secular, holiday include dressing in green, wearing shamrocks, and having parties with plenty of Irish food and drink. This preschool activity suggests ideas for a fun preschool St. Patrick's Day craft in celebration of this Irish holiday.
Lucky Pots of Gold
Making lucky pots of gold is a sweet treat that preschoolers can take home to share with their families.
Materials: green paper cups, holiday stickers, candies with gold wrappers
Instructions: Pass out one paper cup to each preschooler. Allow the children to decorate their cups with the holiday stickers. Suggestions for stickers include shamrocks, leprechauns, rainbows, and jewels. Fill the decorated cups with the gold wrapped candy. Have the kids take their pots of gold home to share with their families.
Pipe Cleaner Rainbows
Creating rainbows from pipe cleaners is a fun preschool craft to celebrate St. Patrick's Day and the coming of spring.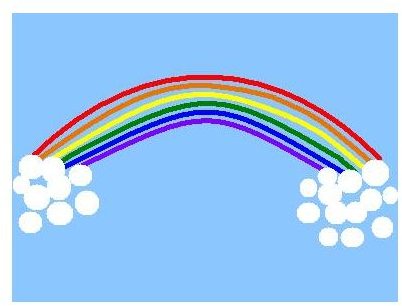 Materials: blue construction paper; red, orange, yellow, green, blue, and purple pipe cleaners, cotton balls, glue
Instructions: Give each preschooler a piece of construction, one pipe cleaner of each color, and some cotton balls. Help the children glue the pipe cleaners onto the paper in an arch to form a rainbow. Talk about the order of the colors of a rainbow. Finally glue cotton balls onto the paper at both sides of the rainbow to form clouds. Allow the rainbows to dry thoroughly.
Blarney Stones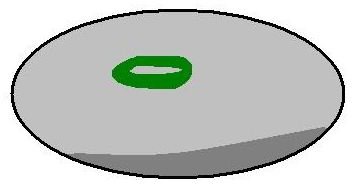 The Blarney Stone is a famous stone built into Blarney Castle in Ireland. According to legend, kissing the Stone gives a person the gift of gab, which is the ability to speak eloquently and flatteringly. Making Blarney Stones is a fun craft that introduces preschoolers to the folklore of Ireland, the birthplace of St. Patrick's Day.
Materials: rocks, nontoxic green paint, paintbrushes, smocks
Instructions: Provide each child with a rock, a paintbrush, a smock, and some green paint. Help the preschoolers paint a kiss onto the rock. Carefully supervise to avoid consumption of the paint. Help the children wash their hands with warm, soapy water after painting. Allow the paint to dry thoroughly. These kissed Blarney Stones can be used as decorations or paperweights.
Shamrock Picture Frames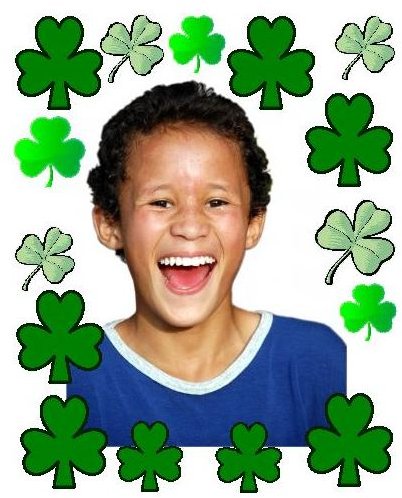 Making shamrock picture frames is a fun St. Patrick's Day craft that preschoolers can give to their parents or guardians as keepsake gifts.
Materials: poster board, self-adhesive foam shamrocks, double-sided tape, photographs
Preparation: Take and print a picture of each child. Cut the poster board into rectangles that are slightly larger than the photos. Tape each photograph into the center of the poster board with the double-side tape.
Instructions: Give the preschoolers the poster board rectangles with their pictures. Show the children how to stick the foam shamrocks around the photos as a border.