Three April-Themed Preschool Snacks Including Directions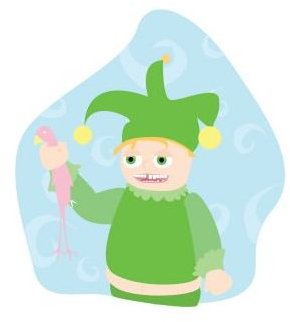 Edible Books
The month of April includes such bookish celebrations as School Librarian Day on April 4, National Library Week during the second
full week, and the International Edible Book Festival on April 1.
Cheesy Romance
Ingredients: cheese slices, crackers
Instructions: Place "pages" of cheese between two cracker "covers." Use a variety of cheeses and crackers to allow the preschoolers to try new flavors and textures.

Campfire Stories
Ingredients: graham crackers, chocolate bars, marshmallow crème
Instructions: Spread marshmallow crème on one side of the graham crackers. Place a chocolate "page" between two graham cracker "covers." Read a campfire story aloud to the class during snack time.
Pretzel Mix
Celebrate National Pretzel Day on April 26 with a yummy pretzel snack.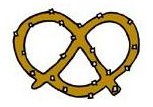 Ingredients:
whole-wheat miniature pretzels
wheat square cereal (Chex)
toasted oat cereal (Cheerios)
peanuts
vegetable oil
onion powder
garlic salt
seasoned salt
Worcestershire sauce
large microwave safe bowl
measuring cup
Instructions: Mix together eight cups of the pretzels, cereals, and peanuts in the large bowl. Stir together one-half cup of vegetable oil, one tablespoon Worcestershire sauce, one tablespoon seasoned salt, one teaspoon onion powder, and one teaspoon garlic salt in the measuring cup. Drizzle the sauce over the pretzel mixture until all pieces are thoroughly coated. Microwave the mix on high for five to six minutes or until crunchy; stir the mixture every two minutes. Allow to cool before serving.
Bird Nests

April is the beginning of spring. Celebrate by making bird nest snacks complete with eggs.
Ingredients:
pretzel sticks,
low fat cream cheese,
hard-boiled eggs,
plastic bowls
Preparation: Hard-boil an egg for each student before class.
Instructions: Give each preschooler a plastic bowl, some pretzel sticks, and some cream cheese. Construct a nest in the bowl using the pretzels as twigs and the cream cheese as mud. Place the hard-boiled egg in the middle of the nest. Help the children peel their eggs before eating the snack.
Young children love making crafts with food. Preschool aged students will love celebrating the month of April and the beginning of spring with these fun and easy April preschool snacks.
Sources