Two Great Crafts for Preschoolers: Teaching Music and Movement Classes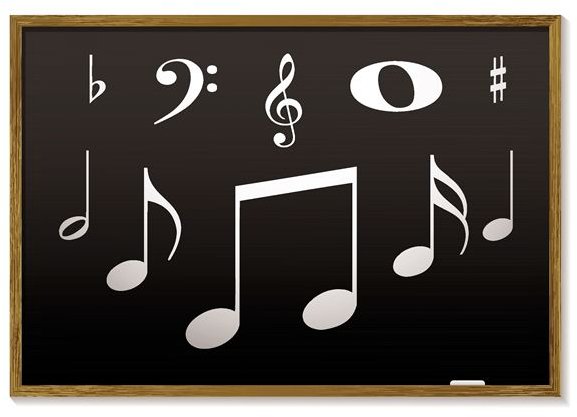 Music & Education
The National Association for Music Education states: "Every student in the nation should have an education in the arts." I agree with
this statement. I can remember in school how excited I was to go to music class or chorus classes. I took some form of musical arts class throughout my school career. For me personally, school wasn't school if not for music or singing.
Things haven't changed. I prefer music with my iPod on while I write and when I cook or clean. Music is a staple for me in life, just like when I was younger. Television is a great source of media, along with movies and reading. However, if I had to choose one over the other, it would definitely be my iPod.
I am sure that there are students in your class who would rather listen to music while they play. Children love to sing and dance naturally. I am sure many already know the lyrics to some of their favorite songs. Rest assured they will never forget the day they danced and sang in class with this movement and music preschool lesson plan.
Kids Make Music: Babies Make Music Too!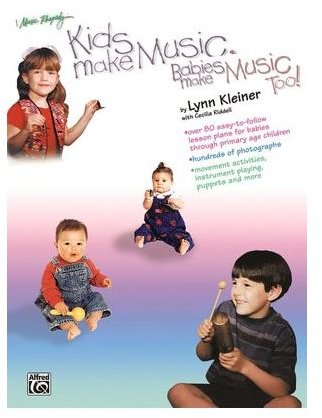 Try beginning your movement and music preschool lesson plan with the story Kids Make Music: Babies Make Music Too! by Lynn Kleiner and Cecilia Riddell (you can find it online at Barnes & Noble). This book has songs and it also introduces musical instruments to your class. It will help get your class moving to music and singing the songs that are included within its pages. You will be amazed at how easy they will not only learn the songs, but they will be very interested in the instruments the book discusses.
Activities
The next part of incorporating music and movement is the activities you can use in the preschool setting:
Latin Music and Maracas
Materials: You will need; a Latin Music CD to play for them, construction paper, scissors, stickers, markers, glue, dry rice, dry beans, and empty sixteen ounce water bottles or smaller. Note: It is better to get the eight ounce water bottles with long necks.
Instructions: Allow the children to decorate their paper in their own originality. You must cut the drawing paper so that it will wrap only once around the bottle. Glue their drawing to the bottle. Fill the bottles with a handful of dry beans and rice. Place a small amount of glue around the mouth of the bottle before replacing the cap, so that it will stick. Help the children color the uncovered part of the bottle and the lid with markers.
Movement and Music: Instruct the children on the proper way to shake their maracas while the music is playing. Allow the children to dance around as they enjoy the music.
Tom Toms
Materials: The children will need to bring an empty oatmeal box to school. You will need construction paper, markers, stickers, glue, and medium size colorful rubber bands.
Instructions: Help the children cover the sides of the oatmeal box with plain construction paper. Cut a smaller piece of construction paper for the top and allow them to decorate it. Glue the oatmeal box closed. Place their drawing over on the end of the box and secure it with glue. Fold the creases all around the box and glue them down. Put one or two colorful rubber bands over the drawing and secure with some glue, allow to dry.
Music and Lyrics: Teach the children to beat on their Tom Toms. They need to hit like this; beat, beat, (long taps) beat, beat, beat (short taps). You can sing these easy lyrics while they beat their Tom Toms and have some ad lib time with them after.
I am sure this lesson will be fun for both you and your preschoolers and the tunes they make will be music to all who hear.
References
Cited Sources:
"Music Education Facts and Figures". The National Association for Music Education.