Four Simple Shepherd Bible Crafts for the Preschool-Age Child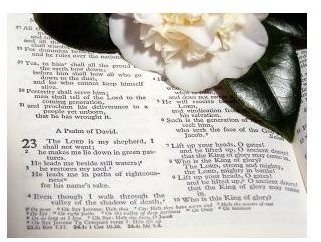 Teaching Children About Shepherds Through Crafts
A shepherd is one of the more commonly used symbols in religious teachings. In a literal translation, a shepherd oversees a flock of sheep and keeps them safe, where Jesus does the same with his flock (his followers). Through various Bible stories and verses, children come to understand what the shepherd and his sheep signify. They will also realize that Jesus cares for them as a shepherd does his sheep.
Children interpret Bible stories in their own way, even if they don't fully comprehend them. So don't worry if you choose a verse about shepherds for class and think it is too old for them. The Parable of the Lost Sheep and Psalm 23 are good examples. Present the verses and stories in a way that the young students find interesting and exciting. Let them try to figure out their interpretations.
This is where crafts come into play. These hands-on activities allow preschoolers to use their imaginations when listening to stories about shepherds and their sheep. You want them to learn a lesson, but you also want them to have fun doing so.
The Lost Sheep
A good Bible story to create crafts to is the Parable of the Lost Sheep. In this story, a shepherd leaves behind most of his flock to go in search of one lost sheep. When he finds it, he puts it over his shoulders, carries it home and rejoices. The moral of this story is that there is more joy in heaven for that one person who is lost and then found, than for those who don't need to repent.
Name that Sheep: A Friendship Craft
A simple craft to go along with this story is to have the students name various printable paper sheep after friends in the classroom. The teacher can randomly pair up two children who will then cut, color, name and decorate friendship sheep for each other. On the back, the teacher can write one thing the students like about each other. They can then keep these sheep and take them home.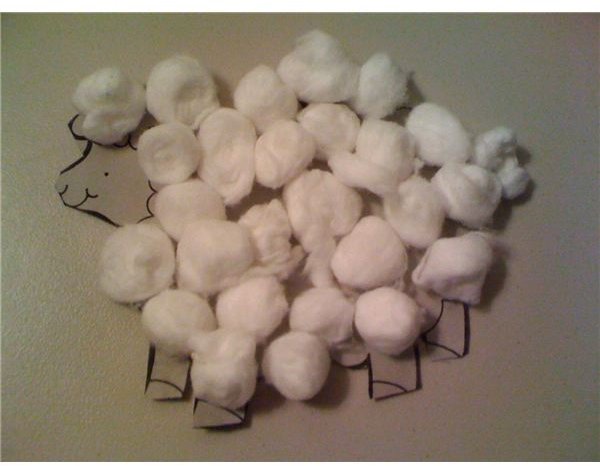 A Sheep's Clothing
Another fun sheep craft is dressing a sheep in its wool. This project is easy enough for even the youngest of preschoolers to complete. Print out a good size sheep and copy it to grey construction paper or card stock. Give each child a handful of cotton balls and some school glue (glue sticks won't work well). After cutting out his or her sheep, each youngster can glue the cotton balls to their sheep. The students can also add a touch of color to the face and hooves.
The Good Shepherd
In the story of The Good Shepherd, children learn that Jesus is a shepherd and they, as followers, are his sheep. Like a shepherd, Jesus helps, protects and guides his followers and hears them when they call. Children will understand through this lesson that they can depend on Jesus.
One of the ways shepherds herd their sheep is with their staffs. The rounded end hooks around the hooves or legs of a sheep and guides them back when it wanders away. God's love is like a staff as it guides those who are lost back into the flock. These crafts focus on a shepherd's staff, allowing children to understand its many uses.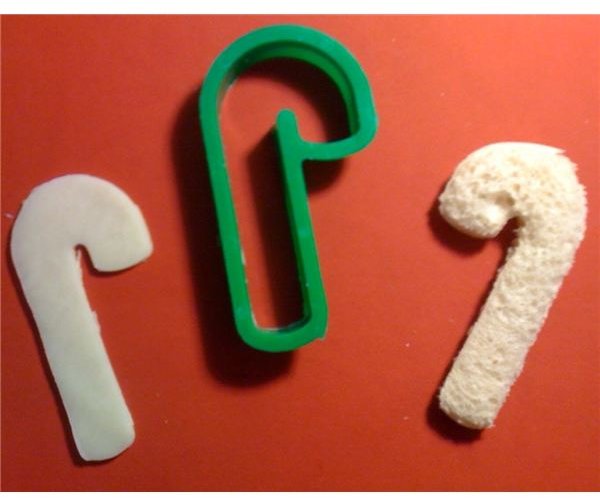 Shepherd's Staff Treats
A simple metal or plastic cookie cutter shaped in the letter "J" makes the perfect tool for a number of shepherd staff crafts. Once you turn the cookie cutter upside down, it becomes a staff. As a snack during a Bible lesson on The Good Shepherd, children can make their own staffs to eat. Use the cookie cutter on:
Bread
Cheese
Cookie dough
Tortilla
Fruit slices such as watermelon
Pancakes
Cake
Brownies
Rice Krispie treats
Clay or Play Dough Crafts
Using the same cookie cutter and molding clay or play dough, have the children make cutouts of a shepherd's staff. Use multiple colors and sizes to show that even though God's followers are all different, He will still take care of them. Once the cutouts dry, the children can paint them and take them home. Adapt this craft into one for Christmas and use a straw to punch a hole at the top of each staff before it dries. Once decorated, use a colorful ribbon to hang it up on your Christmas tree.
Don't Forget the Message
While creating these crafts are fun, don't forget the message behind these shepherd Bible crafts. Children need to remember that no matter what, Jesus loves them and will protect and care for them. Every time they look at their completed craft projects, they will remember this.
References