Selecting Educational Christmas Games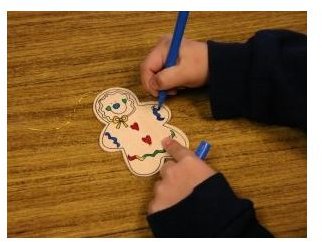 During December, a preschool classroom typically transform into a winter wonderland. Besides decorating the walls and windows with penguins, stars and snowmen, Christmas-themed lessons and activities also dominate teaching plans. Incorporate a little holiday cheer into these lessons with a few fun and memorable games.
The key to selecting the right game is knowing what works best in a small group center. "[Centers allow] teachers the ability to work with students one-on-one or in small groups to target specific skills, and better meet the specific needs of individual students. It promotes independence, responsibility, and allows opportunity for self-discovery."1
The best Christmas games for these small-group activities are ones that don't get the youngsters too riled up, yet they are enjoyable and help develop some of their learning skills.
Holiday Picture Sorting Game
In this sorting game, preschoolers identify and match the beginning letter sounds of Christmas-related words. Sorting allows preschoolers to learn necessary organizational and classification skills. This specific game relies on a child's understanding of letters and sounds. It also develops team-building skills as the children work together to complete it.
To prepare for the activity, gather up many holiday-related pictures from old Christmas cards or magazines, and place them in the middle of a table. Select simple pictures such as snow, stars, trees, reindeer, bells, etc. A small group of children will then sort the pictures according to their first letter sounds.
A similar version of this game has children sorting the images by color, shape, size and whether it's a living or non-living item.
Christmas Bingo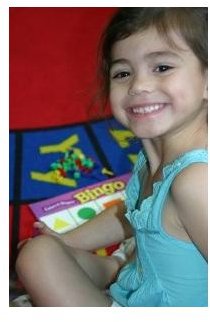 Who doesn't love bingo? In a preschool setting, bingo allows children to enhance their listening skills by understanding that to win the game, they must listen to the numbers (or other identifiers) being called and then quickly react by checking and marking their cards. For young ones, this game requires concentration and undivided attention.
To make this a holiday-related game, print some blank bingo cards and fill them with common Christmas symbols (use stickers or stamps) such as trees, snowmen, holly leaves, etc. It's important to use a different symbol for each space on the grid and to vary the order of the images on the cards as well. Make sure you make a copy of the symbols used for calling the game. Use a medium to large paper punch to make markers (stars would work well here) and your game is complete.
An alternate game uses regular bingo cards and Christmas stars or candy as markers. The prizes for this game are holiday-related items such as stickers, pencils or small toys. This Christmas game works well with small or large groups of preschoolers; however, if you have a whole class playing this at one time, you may need a few adult helpers.
Christmas Memory Game
Preschool is a great age to start learning memory skills, and the best way to do that is through a simple memory game. Based on the classic board game of the same name, this game celebrates the spirit of Christmas by using holiday-related playing cards.
For durability, use index cards with stickers, stamps or images of Christmas items glued, taped or stamped on the backside. Make sure you have at least two of each item so children can find matches. If you run out of image ideas, you can make four cards with matching items.
Spread the cards face down on in the middle of the table and have the preschoolers take turns flipping over two cards. The child with the most matches when all the pairs are found wins.
Holiday Picture Puzzle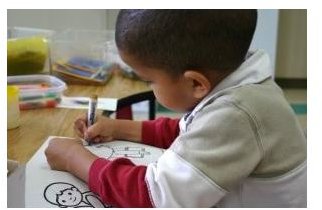 Creating puzzles out of coloring pages or old Christmas cards is a great way to keep kids busy inside on cold wintry days. The simplest way to create a puzzle is with an old holiday card, but having preschoolers color or create their own works of art is even better.
Print out several different Christmas coloring pages, and on the backside divide them into several puzzle pieces using a marker or crayon. Turn the pages back over and have children color the pictures. They can then cut out the puzzle pieces by following the guide on the back. What fun they will have putting them back together!
In order to keep the puzzles from getting mixed up, place identical markings on each piece. For instance, if your preschool colors a picture of a reindeer, label the pieces on the back with an "R" or the child's initials. Store the puzzle pieces in decorated baggies or envelopes or small holiday gift bags.
Use Your Imagination
You don't need to spend a lot of time struggling to come up with Christmas games for your preschooler to play. Children at this young age adapt pretty well to almost any type of instruction or activity presented; so as long as it's fun and not too hard to complete, they will do well. Using the Christmas theme is just an added bonus.
References