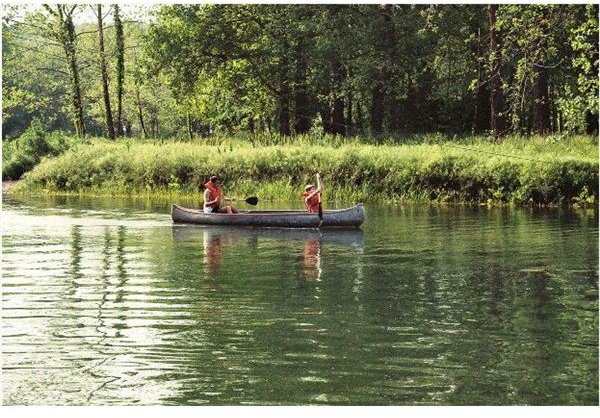 Camping is a common theme preschool teachers do at the end of the year. This may be the first introduction your students have to camping, so encourage your students to listen carefully and practice what they are learning at home. Using worksheets is a great way to reinforce your camping theme lesson plans. They will teach your students about nature, the environment and campfire safety. Follow the link to printout a fun worksheet where your students will use logical thinking and learn important safety tips.
A Pair of Worksheets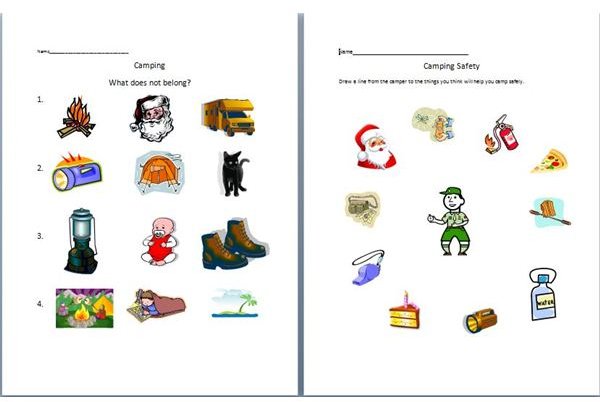 Once again click on the link for additional resources students can use: This link provides a two-page handout entitled Preschool Camp Theme Worksheets. The first page is titled, "What Does Not Belong," and students are to circle what object does not belong in each row. Students will use logical thinking to figure out which item does not go along with the others.
The second page of the worksheet is titled, "Camping Safety." Students will learn important camping safety tips. Students are to draw a line from the camper to what items they think people will need in order to camp safely.
Kidsparkz.com
To get your preschoolers ready to learn about camping, Bright Hub Education offers yet another collection of worksheets that include activity pages and games. This material focuses on categorizing, safety tips, logical thinking, memory games, emergent readers and much more. Students will love connecting the dots to make a tent, coloring the pages of the camp safety booklet, playing a camping memory game and putting together a puzzle.
Funlessonplans.com
Funlessonplans.com offers a camp-out theme week e-booklet that contains 23 pages. The first 12 pages are free but you have to buy the rest of them. You can use these activity worksheets across the curriculum. There are lesson plans for math, science, social studies and language arts. All of these camp-out worksheets are centered on nature and the environment. The students will love creating camper kid dioramas and a Mother Nature postcard.
Atozteacherstuff.com
This website is a wonderful resource that offers a variety of worksheets. This teacher-created site helps fellow teachers find resources quickly by displaying several online sources that offers camping coloring pages and worksheets for you to print for free. Your students will enjoy coloring campfires and learning about the great outdoors.
Let Your Students Have Fun While Learning
Your students will love learning about nature and campfire safety with these camping worksheets for preschool. They are a great way to teach your students about the basics of campfire safety and nature. You'll find myriad ways to point out the basics of nature to your youngsters. Use these worksheets to accompany your preschool camping theme lesson plan.
References
Kidsparkz.com on Camping
Image Credit:
Camping Worksheet/Janelle Cox
Camping photo/morguefile.com