Preschool German Art: Fairy Tales and Cultural Projects About Germany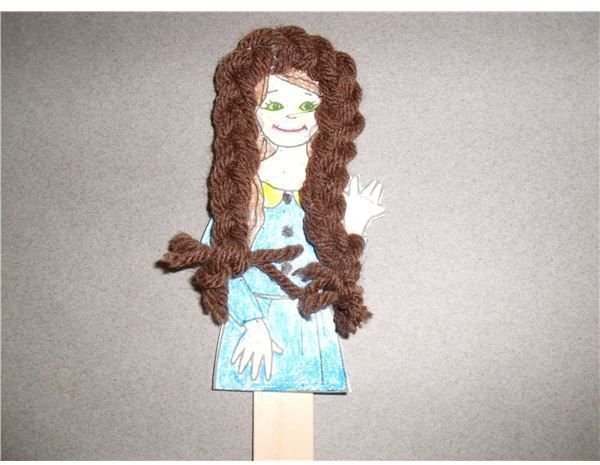 Germany is a country very rich in legend and customs. The Romantic period starting in the early 1800's brought forth an important literary movement. Collections of folk songs and fairly tales were popular. Sleeping Beauty's castle from the Walt Disney film was an inspiration from a real castle, Neuschwanstein, in Bavaria. Many fairy tales we know, such as Rumpelstiltskin, Rapunzel and Cinderella came from the Grimm brothers, Germany's famous folktale writers. Using this focus and others about the country of Germany lends forth ideas for preschool German art. As you read these stories in class, focus on the pictures in books and creatively replicate some of these ideas for a fun art session.
Fairy Tale Castle
Be it Cinderella, Sleeping Beauty or Rapunzel, decorate a castle drawing with collage materials to make this castle the home of your favorite fairy tale character. Photocopy a castle drawing from an online source or coloring book. First, have the children color the picture with crayons and then invite the them to glue on materials such as aluminum foil, felt, fabric, construction and tissue papers, sequins and such to enhance the outside of the royal castle.
Rapunzel Puppet
Reproduce a picture of Rapunzel from a coloring book or online source. Color her with crayons or markers. Attach this puppet to a tongue depressor with glue. Using yarn, cut lengths and make a braid to affix to her head. Young children will need help with this part or the hair strands can be glued without braiding. This fairy tale character, Rapunzel, is known for her long beautiful hair. She would lower her locks and the prince could climb up to rescue her from the castle tower. The children can act out the fairy tale story using this puppet.
Christmas Shoes
In Germany, the children set their shoes in a special place on December 5th. When they awake on December 6th, which is Saint Nicholas Day, they find their shoes filled with goodies and small toys.
To make a craft, cut a shoe pattern for each child from brown construction paper. Invite the children to cut out (or tear) pictures of cookies, candy and small toys from magazines or catalogs. Glue these onto the shoe pattern.
German Gingerbread
Lebkuchen, also called Pfefferkuchen, is a German variety of gingerbread. This cookie is made with ginger, honey, cinnamon and other oriental spices, but without any yeast. This is a very popular cookie in Germany, especially during the Christmas holidays.
The teacher can cut out a gingerbread person shape from construction paper or have a template for the children to trace. Provide the preschoolers with trims (rickrack, ribbons, buttons, large sequins and colored paper) to glue on and decorate their gingerbread person. When finished, spread a small amount of white school glue on the paper cookie and sprinkle on some cinnamon. This craft will add a wonderful aroma to the classroom.
The German Flag - Class Project

All the crafts above are suitable to attach to a bulletin board. Adding German art is a nice way to celebrate Germany and its culture in preschool. At the top or center of the bulletin board, display a German flag made by the children. The flag has three horizontal stripes in the colors of black, red and gold (in that order from top to bottom). Take a posterboard and draw three horizontal sections. Invite the children to help you fill in each section with the specific color. One way is to glue on wads of tissue paper in each color. Another fun way is for the children to make handprints by dipping the hands in tempera paints of the appropriate colors and printing them onto the flag. All in all, this is to be a cooperative project for the entire class to decorate the bulletin board on Germany.
Sources
International Children by Karen Sevaly [Teacher's Friend Publications, Inc.,1991]
Multicultural Discovery Activities by Elizabeth Crosby Stull [Center for Applied Research in Education, 1995]
Personal experience in the classroom
Photo credits
German flag - https://commons.wikimedia.org/wiki/File:Nuvola_German_flag.svg
Rapunzel puppet by Tania Cowling, all rights reserved