A Kindergarten Mouse Craft for Mouse Themes and Books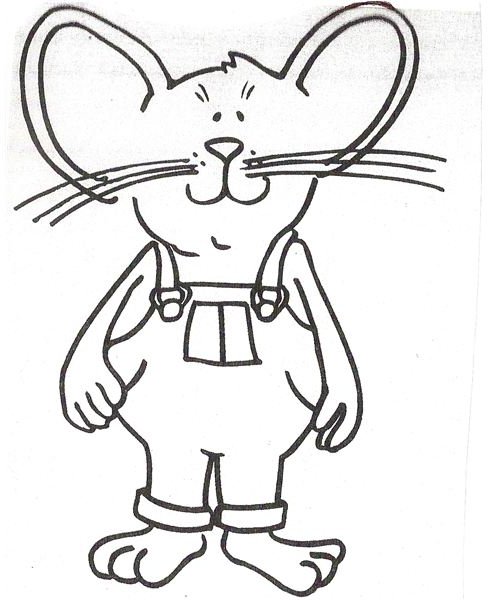 Materials Needed
For this Kindergarten mouse craft you will need:
Mouse template to the right.
Brown paper lunch bags.
Crayons.
Any craft material (pon-poms, sequins, buttons, and fabric).
Glue sticks for paper and white glue for craft materials.
Scissors.
Pencils.
Directions for Making the Mouse
Begin by having students print their names on the back of a brown paper lunch bag.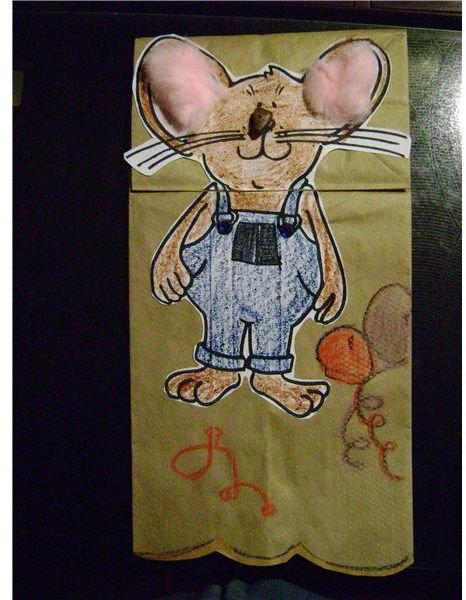 To create the puppet, have the students cut carefully around the edges of the mouse, taking caution not to cut the whiskers off.
Assist each student to cut the mouse face off from the body.
Using glue sticks, have the students glue the face to the flap of the brown paper lunch bag and the body underneath the flap.
Have the students color the mouse. If you have not already done so, discuss the colors of mice (white, brown, black, tan, yellow or gray). Mice can also have large spots.
Using white glue, have the students embellish the mouse craft puppet with craft materials. This is a great activity to allow young students to explore their creativity, and each puppet should be unique.
Have the students decorate around the mouse on the paper bag, if desired.
Extend the Craft
Consider a simple rhyming lesson using the word mouse. Have students brainstorm words that rhyme with mouse as you print the words on chart paper. Then, consider having the students brainstorm a list of words that rhyme with mice. Notice the vowel pattern of mouse is "ou" and the chunk word of mice is "ice".
Consider using the puppets to help act-out a mouse story, and if desired, add more characters or props.
Some great mouse books for Kindergarteners are:
If You Give a Mouse a Cookie, If You Take a Mouse to School, If You Take a Mouse to the Movies by Laura Numeroff.
Mouse Count, Mouse Shapes, Mouse Paint by Ellen Stoll Walsh.
Mouse Mess by Linnea Riley.
The Lion and The Mouse by Jerry Pinkney. This is a great book to introduce Aesop's fables to young readers. For a Kindergarten lesson plan on the City Mouse and Country Mouse, read more at Bright Hub.
Most importantly, this mouse craft for Kindergarten can be used to supplement any lesson about mice or a literature study.